ONE SIXTY METER CROSSBAND RADIO
Stay tuned to this spot for the latest program notes and technical information on the regular one sixty meter crossband transmissions from vk3ase. Listen from 2230hrs Saturday evening till 0200hrs Sunday morning (Australian eastern time)on the one sixty, eighty and two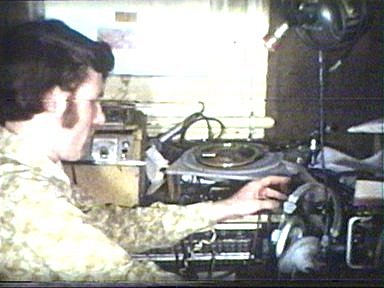 meter bands for the largest amount of bilge imaginable.The content of these missions range from discussions about radio,audio,computing and other related subjects through to social techno babble. Actually most of it is very silly and serves to modulate the carrier to comply with regulations.The program material is drawn from the extensive crossband archive going back 25 years and the occasional live missions.

New Missions Sites on line.
After seven years of being the only crossband radio missions site on the web the Branch now has added a missions section to
his "Bluehaze" server.
You will notice the high production values on this site but then Mr Branch is a professional software putor and web person.
Also visit Mr Parkers Top Of Your Dial page for more updated information and links to his other sites.
And there is yet another site about 160 meters in Melbourne this time it's the long running Coffee Break at 11am.


HOW TO LISTEN IN. (Via rf steam radio)
VHF. 147.475 Mhz fm.
If you reside within about 100Km from Melbourne you should be able to receive the VHF service on any scanner or two meter transceiver using just an simple antenna or hand held equipment. For a gain antenna or elevated installation the range will be much increased.

ONE SIXTY METERS. 1850 Khz am. Or 1865 Khz am (more on this)
It's more fun to listen on one sixty but some people do have trouble with television line buzz or mains ference not to mention computers and electrical equipment. An out door antenna or better still a directional loop can often solve the problem.
The ground wave should extend over the metro area and beyond but there is a zone between 50 to 150 Km where the signals are often very week due to the fact that the ground wave has dissipated and the sky wave is non existent or has heavy fading. Depending on conditions the skywave reception may be quite good interstate.
Learn how to convertAM broadcast radios to receive one sixty meters.

EIGHTY METERS. 3670 Khz Lower Sideband.
This service to the inland and the islands should have good coverage over most of the Australian area, however it is very dependent on atmospheric conditions.


Go to the RECENT REPLAYS page where you can listen
to a selection of items you might have missed from recent
broadcasts. (20kb rm files) AUDIO UPDATED 1st Sept 04




NOW ON SKYPE


During broadcast time we will be (possibly) on line, just search for vk3ase in skype and you to can join in on the
big missions and become a big nality (personality that is ) and be broadcast around the nation on short wave.
What the hell is Skype?. It is the latest in voice over ip and is free and works very well, give it a try.
Do a Google search for it. If you have shares in Telstra get rid of them, this spells the end of telephone companys.



ARCHIVE OF CLASSICS (Real Audio 28.8K)

You can still "tune in"via the web and listen to some of the very funny,silly and
insane conversations that have taken place over the last 30 years in the Tape Vault


A PLETHORA OF NEW PHOTOS.
Look at some pictures of the big power mitters and the studio booth.

Look at the original Branch Shack and Tenners from the 1970's.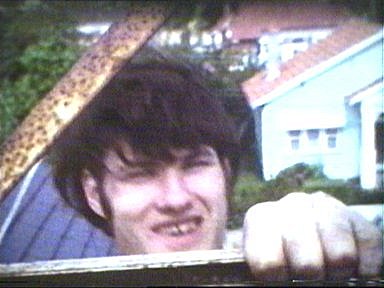 Images of Henry ,a rare look at the original vk3en.
Stay tuned for more pictures as they come on line.

A Visit To VIM. (Audio Of The Last Transmission 01/07/002)
Take a look at the big mitters and tenners at maritime station Melbourne Radio.
with audio files as well.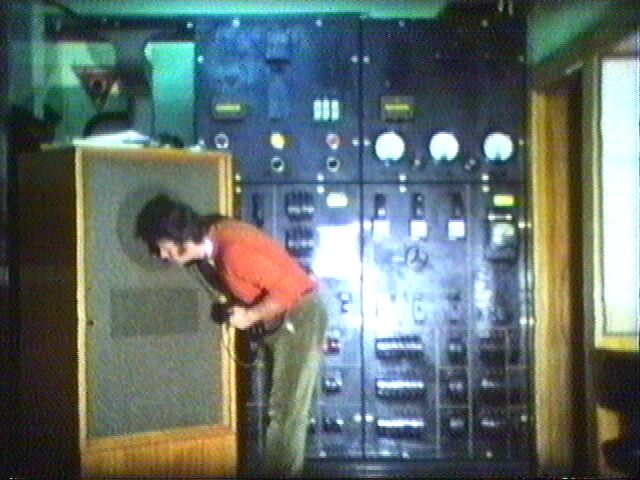 Hay! whats this all about anyway?.
This little brief history may give you some understanding about it all.




[email protected]


vk3ase doing listens