VE7VV
First licensed 1957. Previous calls: KN1CZM, K1CZM, W1TZ, VE7FPT.
Current Station
Equipment
Softrock SDR's: Ensemble II, III, RXTX modified for 160-10 mtrs, RXTX modified for 2200-160 mtrs,
K5BCQ linear amplifier modified for 30W 2200-40 mtrs, homebrew 200W linear amp 2200-160m.
Software: PowerSDR, FLDigi, WSJTx, N1MM, MMVari, MultiPSK, FSQCall, Argo, QRS, etc.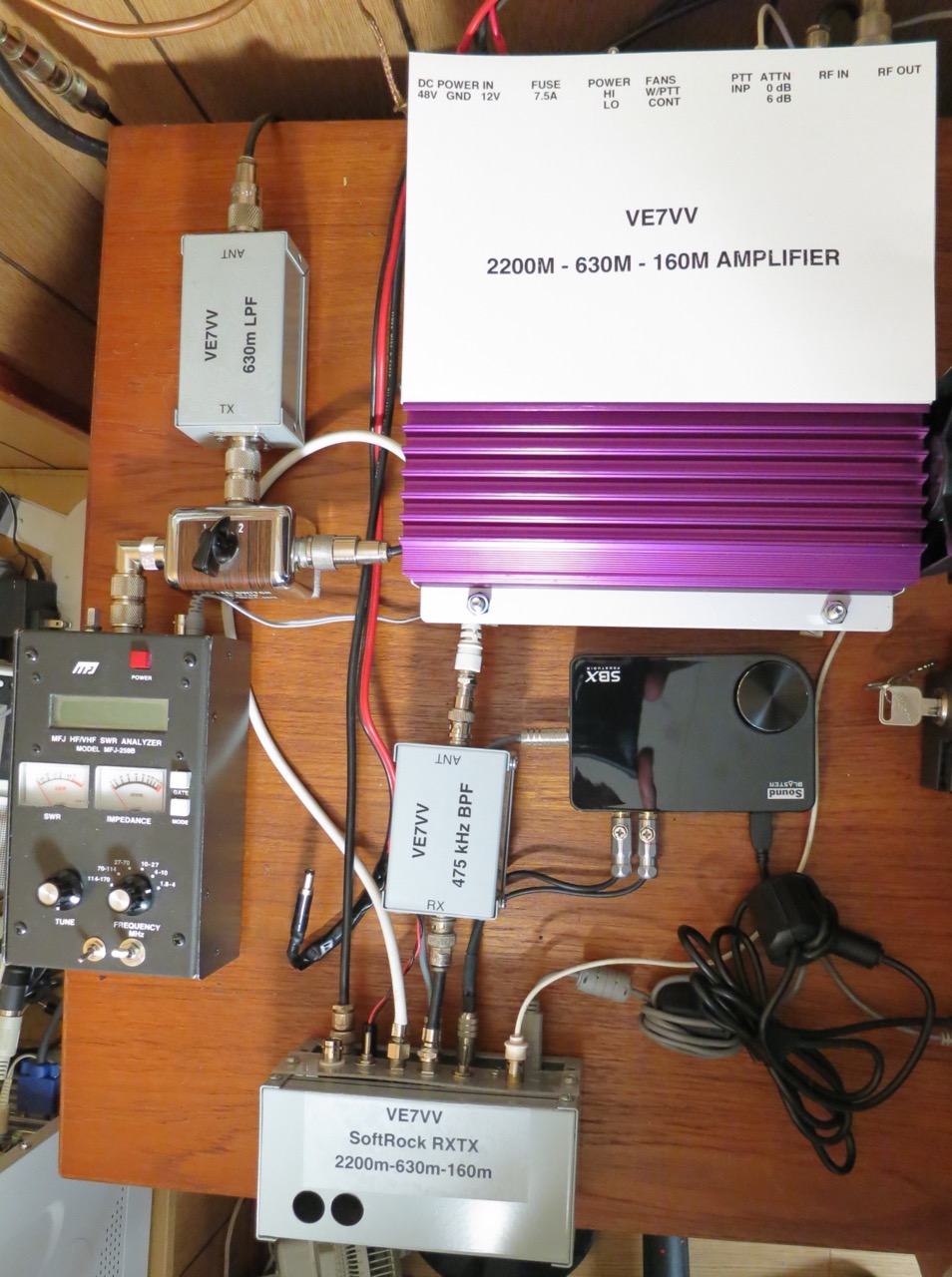 VE7VV LF-MF Station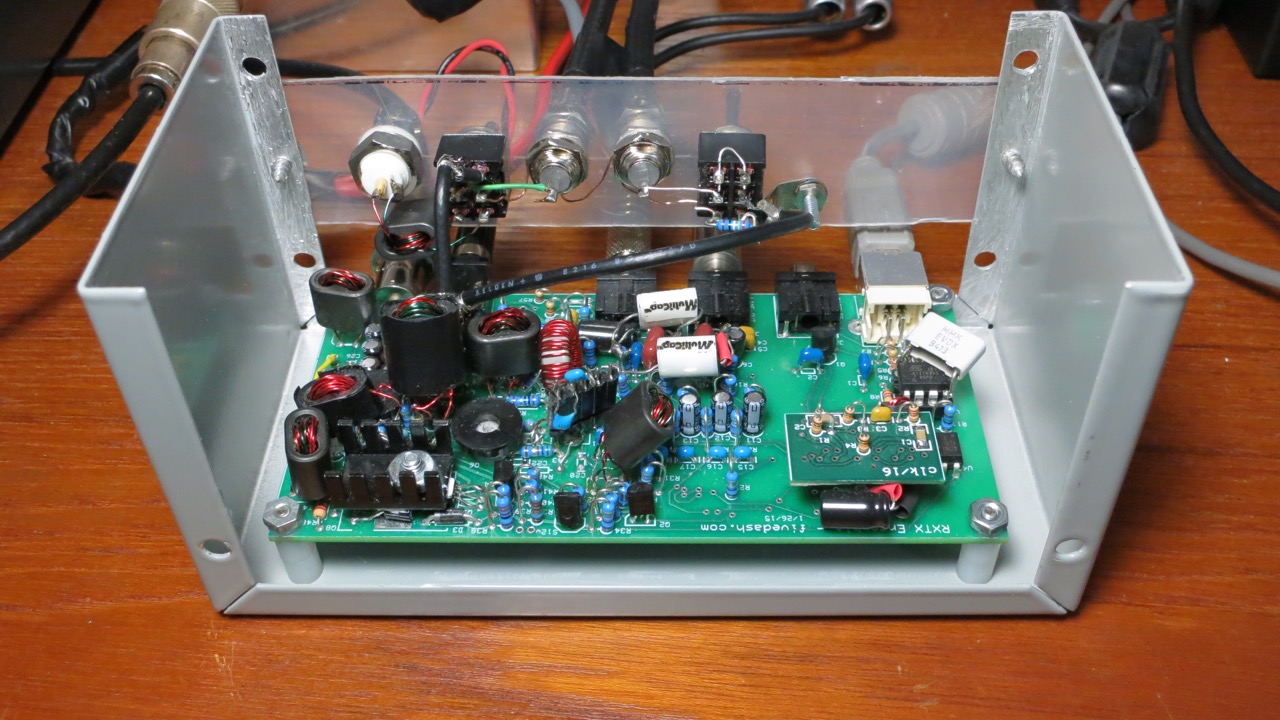 2200-160 mtr RXTX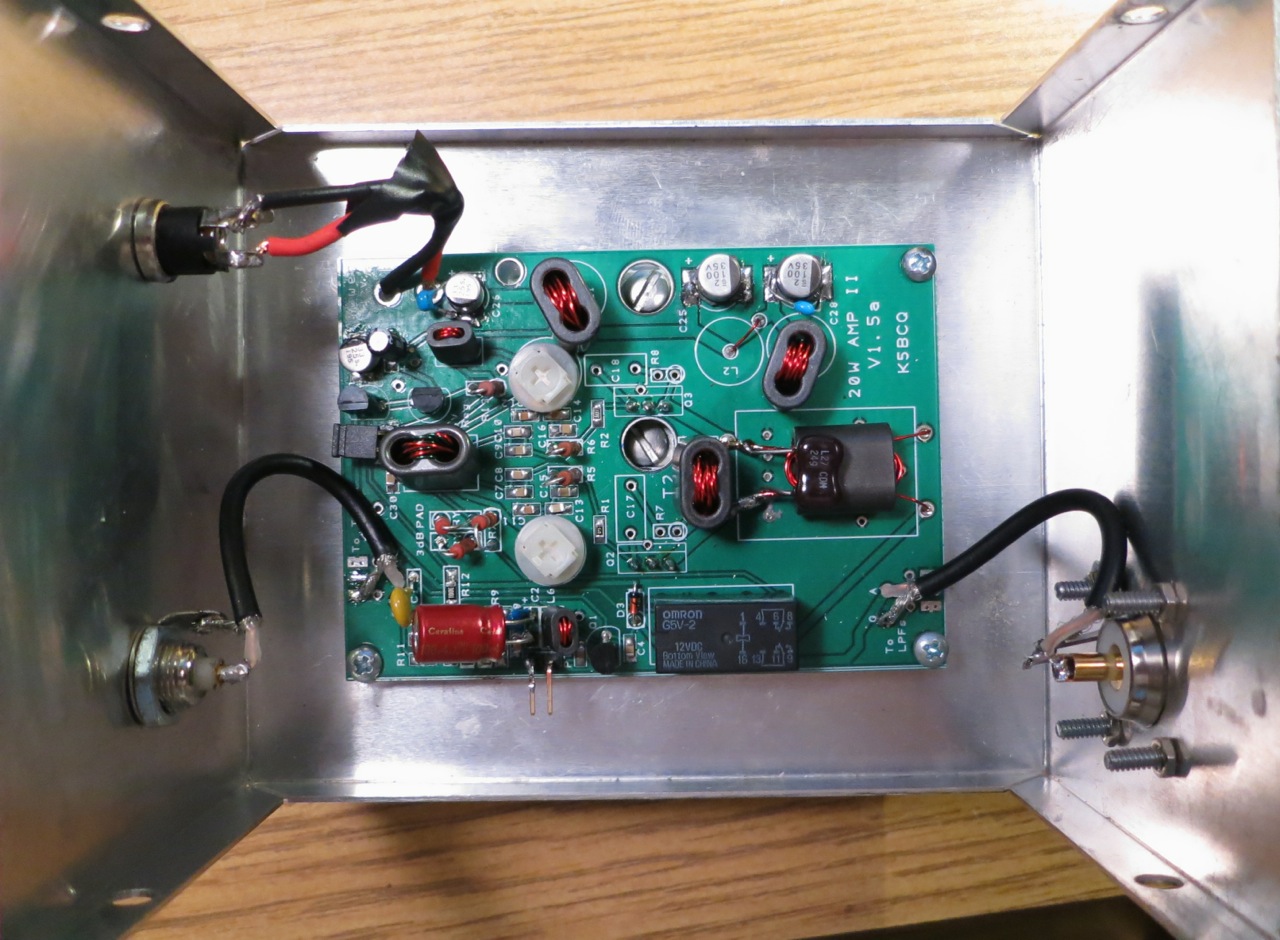 2200-40 mtr 30W Linear Amp
Antennas
"Lazy L" - 160m 42 ft vertical wire raised by pulley from top of 43 ft aluminum tilt-over mast with 90 ft sloping horizontal section, base loading coils for 2200m and 630m.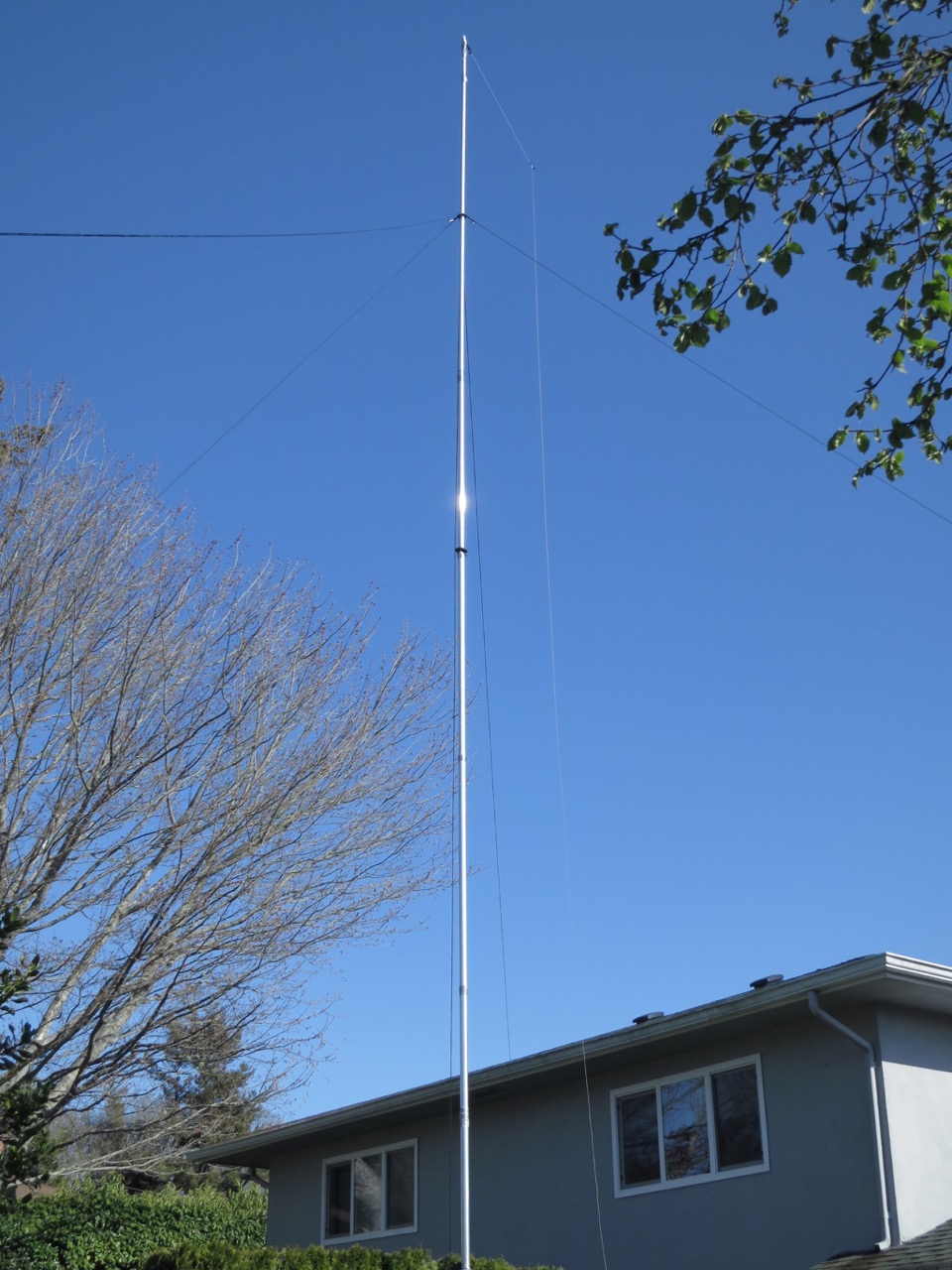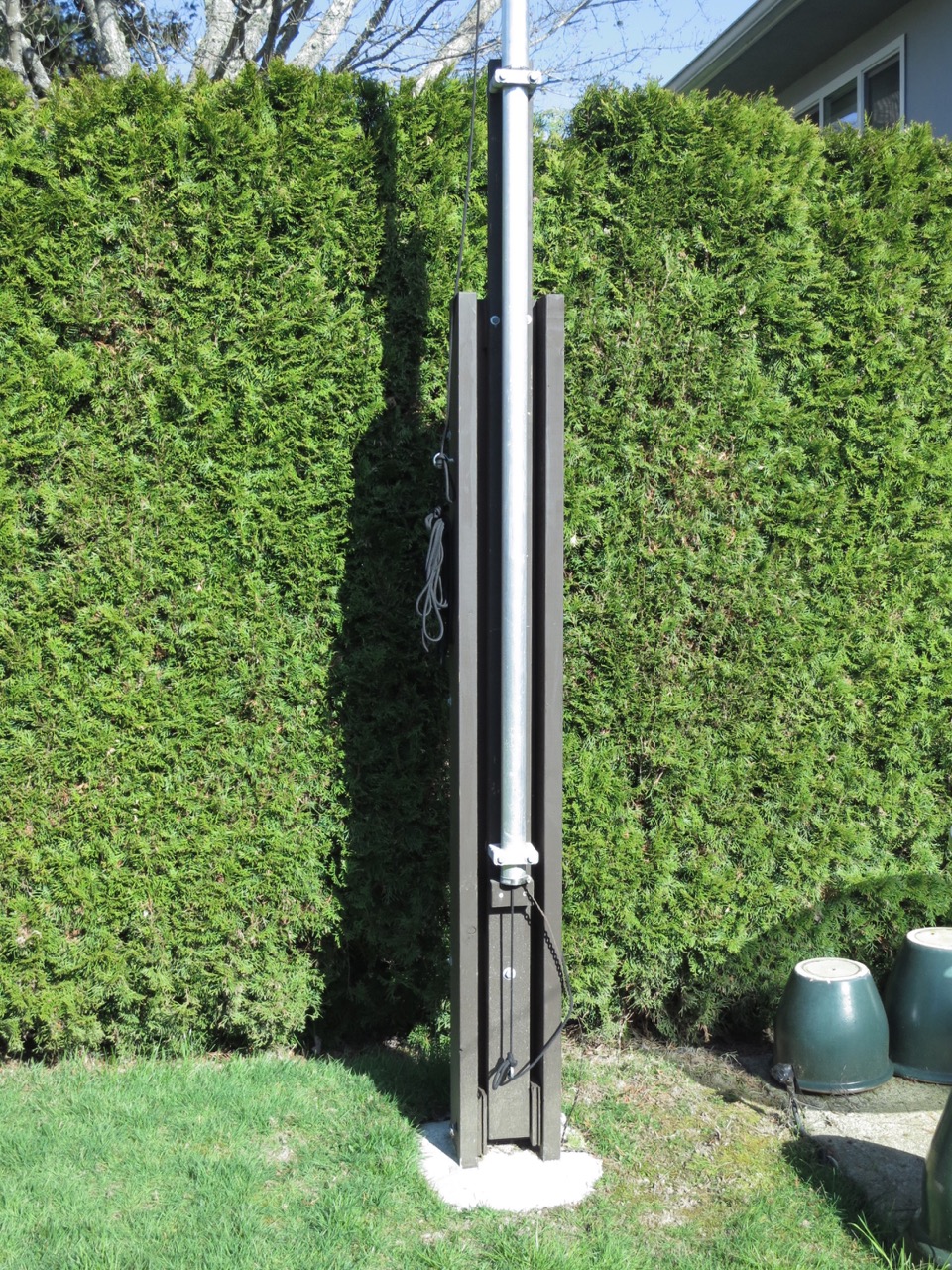 Mast base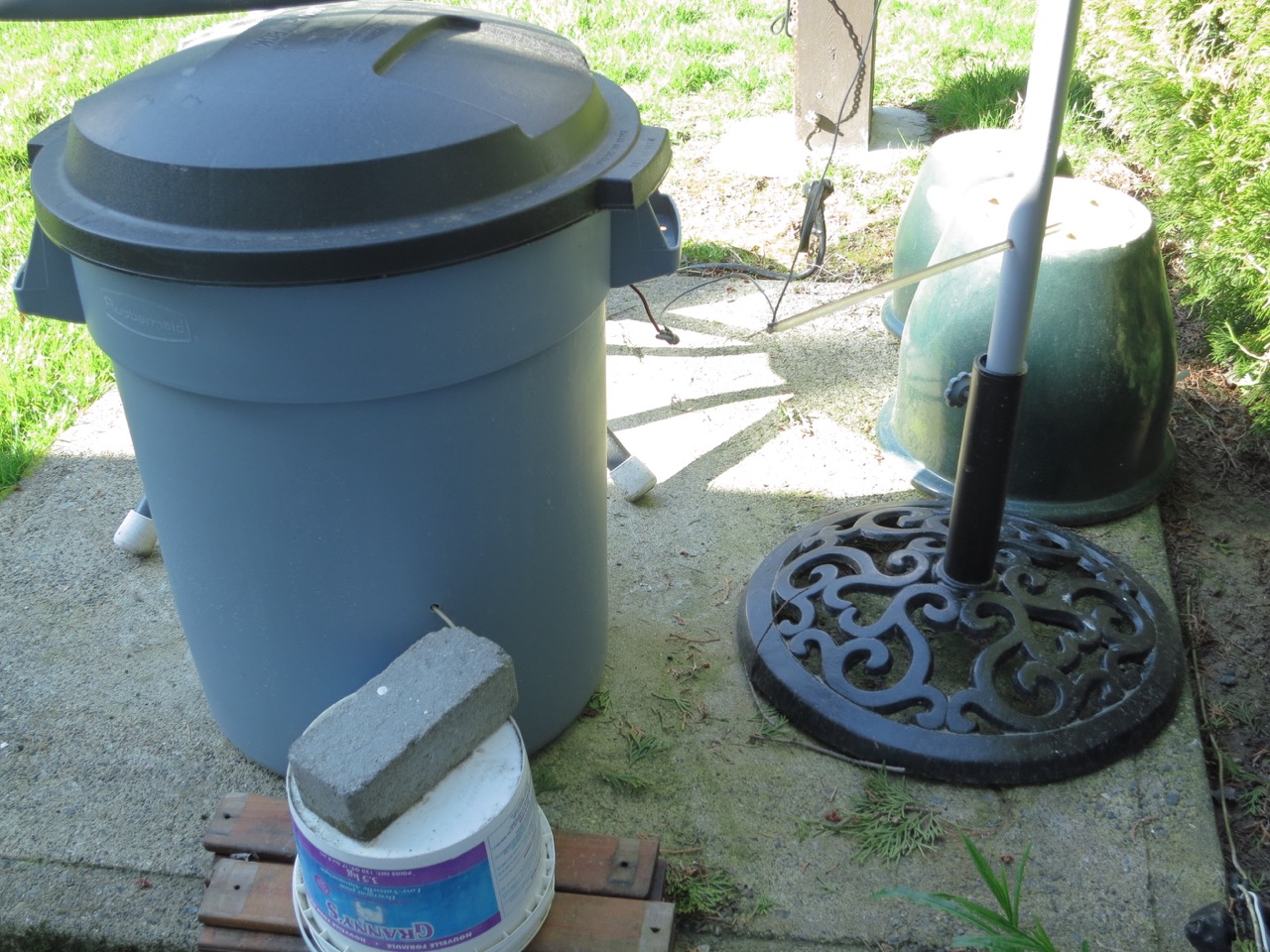 Base of antenna
630m matching system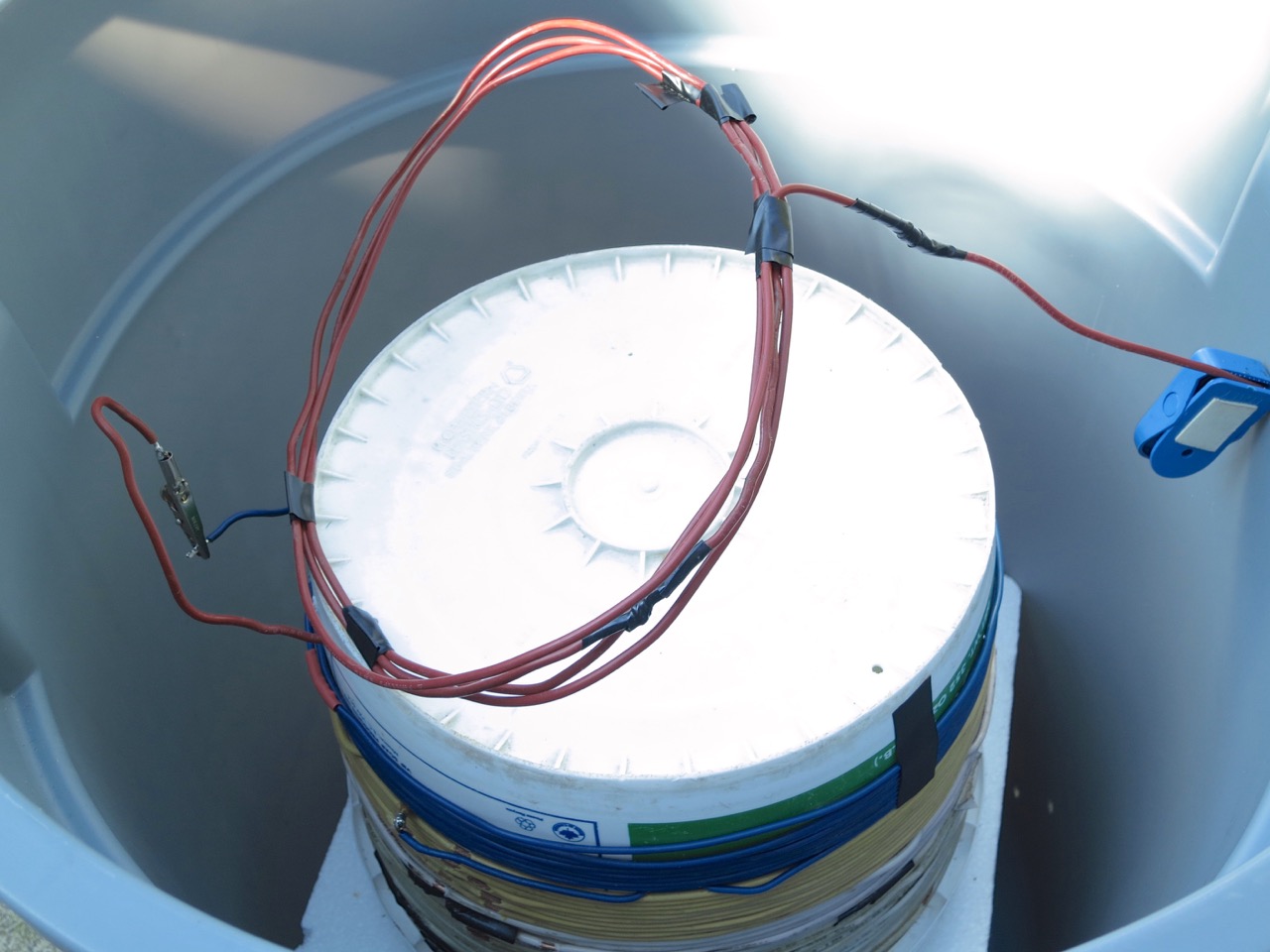 630m loading coil with tilt adjust variometer inside trash barrel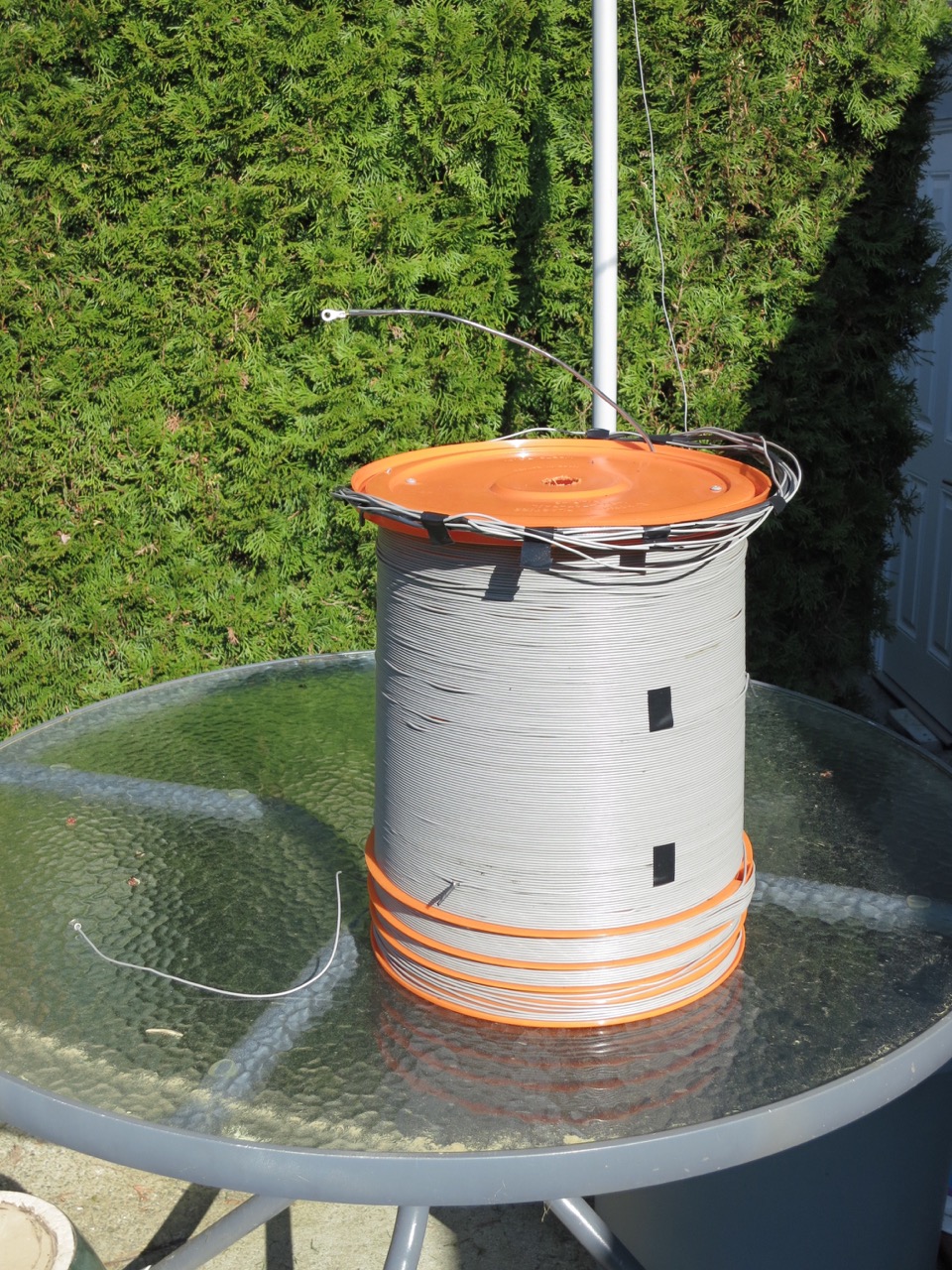 2200m loading coil with sliding variometer
ARTICLES
160-10 Meter SoftRock RXTX Modification
2200-160 Meter SoftRock RXTX Modification
137 kHz Bandpass Receive Filter
475 kHz Bandpass Receive Filter
RXTX TX Op-amp Filter Modification
200W Low Pass Filters for 2200m, 630m, 160m
PowerSDR - Instructions for Connecting a Keyer Paddle
Annotated list of digital modes used on LF/MF
Modification of the Creative XFi soundcard for improved RX and TX performance with SoftRock SDR's
Detailed instructions to install all software for Softrock RXTX and PowerSDR and to configure for WSJTx
Talk to Westcoast Amateur Radio Club "Operating on 630m: Why and How"
PROPAGATION PREDICTION
PROP7R5 Propagation program and readme file
Longpath propagation prediction article
Old Station (tower taken down after many years of enjoyment)
Tower: 62 ft self supporting, 13 ft mast.
160: 75 ft top loaded vertical (shunt fed tower).
80: Quarter wave vertical sleeve element, base 8 ft from tower, 4:1 transformer.
40: Half wave vertical dipole, sloping from top of tower.
30: Half wave vertical dipole, sloping from top of tower.
20: 3 element monoband yagi on 31 ft boom at 64 ft, home designed and built.
15: 17 mtr 2 element functions on 15.
17/12: Duobander, 2 elements on each band on 9 ft boom at 74 ft, home designed and built.
2: 4 element vertical yagi, home designed and built.
Receive: 160 mtr flags to North and East, short on-ground Beverages to West and South.
DXCC - WAZ - WAS
DXCC Honor Roll #1 (mixed)
7 Band DXCC (#3120)
160 Mtr DXCC (#639, 185 current countries, first 160 DXCC awarded to a VE west of VE3)
80 Mtr DXCC (#134, 173 current countries)
40 Mtr DXCC (#289, 233 current countries)
17 Mtr DXCC &nbsp (102 current countries)
Digital DXCC (#2283, 147 current countries)
160 WAZ (#303, 35 Zones), first 160 WAZ awarded to a VE west of VE3)
160 QRP WAS (#987)
CONTESTS
ARRL 160 Meter Contest
First place Canadian Division:
Multioperator Category (as VE7QRP, with VE7GCC as 2nd op, running 5 Watts QRP); 1984
QRP Category; 2013, 2014, 2015, 2017, 2018, 2019
First place BC section (as VE7FPT or VE7VV):
Low power: 1986, 1987, 1988, 1989
High power: 1990, 1991, 1992, 1993, 1994, 1995, 1996, 1997, 1998, 1999, 2000, 2001
QRP: 2002, 2004, 2005, 2008, 2009, 2010, 2011, 2012, 2013, 2014, 2015, 2016, 2017, 2018, 2019
Top BC section score: QRP 38,640 points (2009)