VE7VDX Web Site

Last Updated 25/06/99
---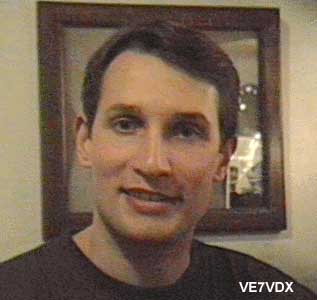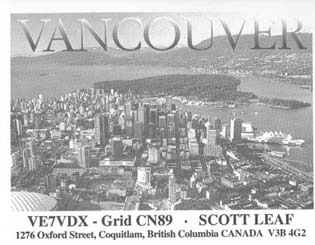 ---
I am active on all HF bands except 160M, but my favourite is the Magic Band, 6 Meters. If I was lucky enough to have worked you in a Grid Square I need I will send you a QSL with a S.A.S.E. within the week. Usually the next day!
I am always more than happy to confirm my Grid, Province, Country, Island or Special Callsign for you via the Bureau or Direct.
---
VA7SKI Expedition Page

This QSL was issued for a VHF Expedition I took part in which operated from the top of Blackcomb Mtn, Whistler
British Columbia, Canada in the rare Grid Square CO80 during the 1996 CQ WW VHF Contest.
I have activated the following Grids by either Expedition or Rover trip:
CN75, CN76, CN85, CN86, CN87, CN88, CN97, CN98, CN99, CO80
and of course the Home Grid CN89
---
Here are some of my favourite useful and unusual links on the World Wide Web
Hits to this site since January 15th, 1999.

This VHF WebRing site is owned by VE7VDX

Click for the
[Previous] [Random] [Next Site]
[Skip Next] [Next 5]

Click here for info on how to join VHF WebRing.