.
Welcome to the home page of the Victoria Shortwave Club
Victoria Short Wave Club was established in 1929; its Amateur Radio License is VE7EZ. The club is interested in Amateur Radio operations on all the Amateur Radio frequencies allotted by Industry Canada. Meetings are held monthly on the third Tuesday of the month in a "tea" / meeting room in the Four Mile House, 199 Island Highway, Victoria, B.C. V9B 1G1 (tel 250-479-2514) at 11:30 a.m. and are comprised of routine business, an order-from-the-menu lunch (with individual bills),and social. Visitors are welcome. There are no meetings on July, August and December.
MERRY CHRISTMAS AND HAPPY NEW YEAR
The next "regular" VSWC Meeting / Luncheon is on Tuesday, March 21, 2023 at 11:30 A.M. in the "Tea Room" at the Four Mile House.
Every year, Field Day is held on the 4th complete weekend in June. Next year Field Day starts at 1800 hrs UTC on Saturday June 24, 2023 and, ends at 2059 hrs UTC on Sunday June 25, 2023.
Alan VE7BEU Judy VE7JDY Heather Don VE7AKU Ronald VE7DEH Rose VE7KL Marilyn Ken VE7ANT
President is Ronald Radford VE7DEH [ Amateur Radio Licence 1974 ] [ Advanced Amateur Radio Licence 1976 ]
HF Amateur Radio Nets I regularly check-in to are: DRN7 & BCPSN Nets and the Noon Time Net
DRN7 NET: 365 day YEAR-ROUND LOCAL TIME 09:30 Hrs. on 3925 KHz LSB & LOCAL TIME 15:00 Hrs. on 3925 KHz LSB
NOON TIME NETS: 365 day YEAR-ROUND LOCAL TIME 12:00 Hrs. on 7284 KHz LSB AND 3970 KHz LSB
N.B. : The ALTERNATE frequency for both the 40 metre and 80 metre NOON TIME NETS is 7265.0 KHz LSB
BCEN CW Traffic Net : Year Round Local Time 01:00 Hrs. on 3652 KHz.
BCPSN net at 01:30 to 02:30 U.T.C. on 3729.0 KHz on LSB.
I am a member 1608 of the following Morse Code Organization Straight Key Century Club
Treasurer is Rose Hawthorne VE7KL
NRC SW Broadcasts CHU Time Standard
Radio Station WWV Time Standard
W1AW (ARRL) Code & Voice & Digital Bulletin Broadcast Schedule
KSM COAST STATION THAT CURRENTLY TRANSMITS CW ON WEEKENDS
KSM is a coast station in the grand tradition of KPH and the dozens of other such stations that once existed in the USA. MRHS (Maritime Radio Historical Society) felt it needed its own coast station to carry on the traditions and preserve the skills of the art of maritime radio through actual use. KSM uses the original transmitters, receivers and antennas of KPH. The station is licensed for communications with ships at sea using both CW and RTTY modes in the MF and HF marine bands. Many of the volunteers at KSM are Amateur Radio Operators with valid licences.
ECHOLINK VOIP AMATEUR RADIO SYSTEM
For Amateur Radio Operators that do not have a current antenna or are travelling: EchoLink is a computer-based Amateur Radio system that allows radio amateurs to communicate with other amateur radio operators using Voice Over Internet Protocol (VOIP) technology. A current Amateur Radio licence is required for the validation process.
Note: There are other VOIP Amateur Radio computer based systems that can be found by searching the internet.
Four Mile House Website (Location of VSWC Meeting)
Victoria Shortwave Club Christmas Luncheon December 4, 2018
Victoria Shortwave Club Christmas Luncheon December 1, 2017
Victoria Shortwave Club Christmas Luncheon November 25, 2016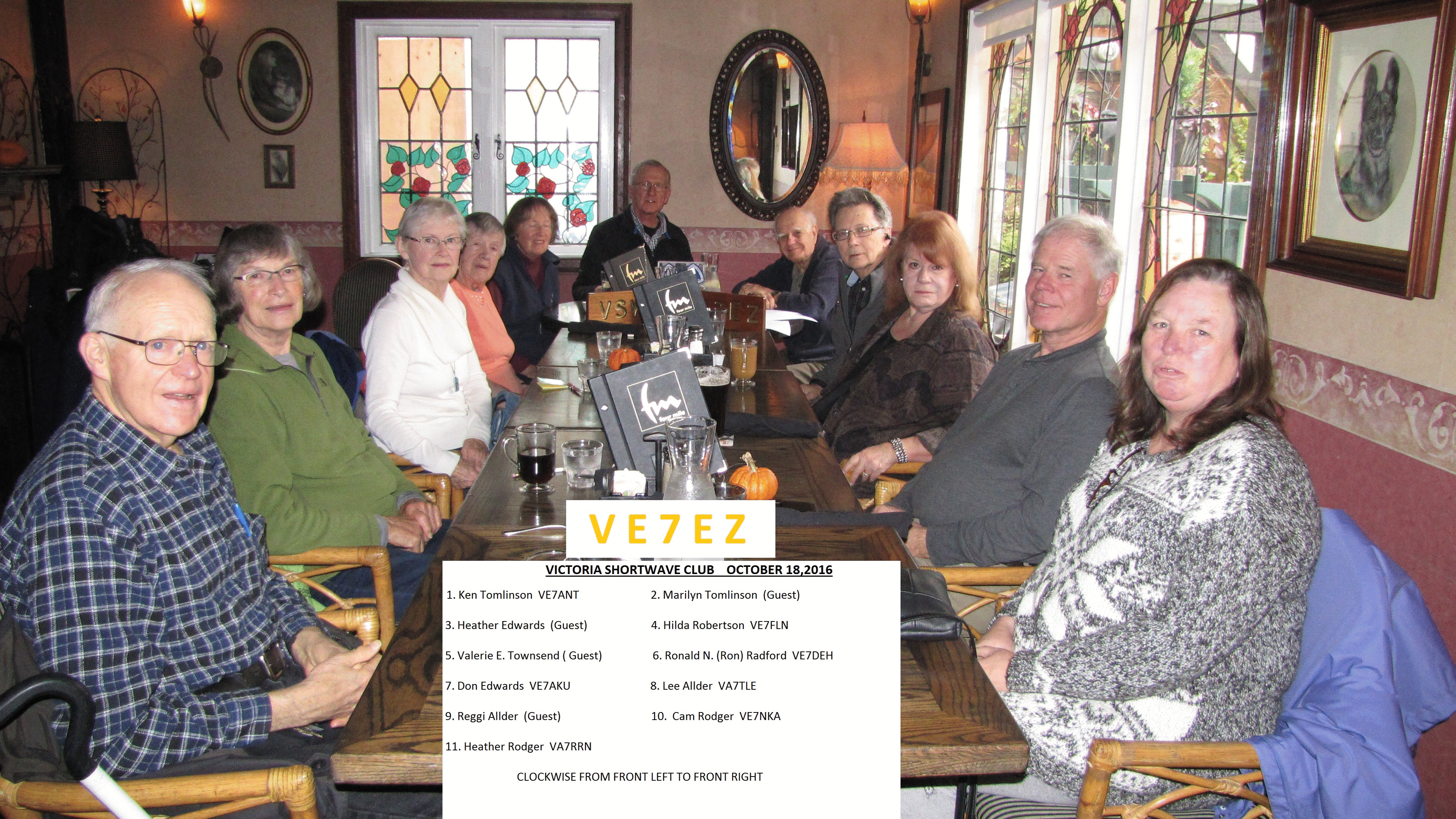 Victoria Shortwave Club October 18, 2016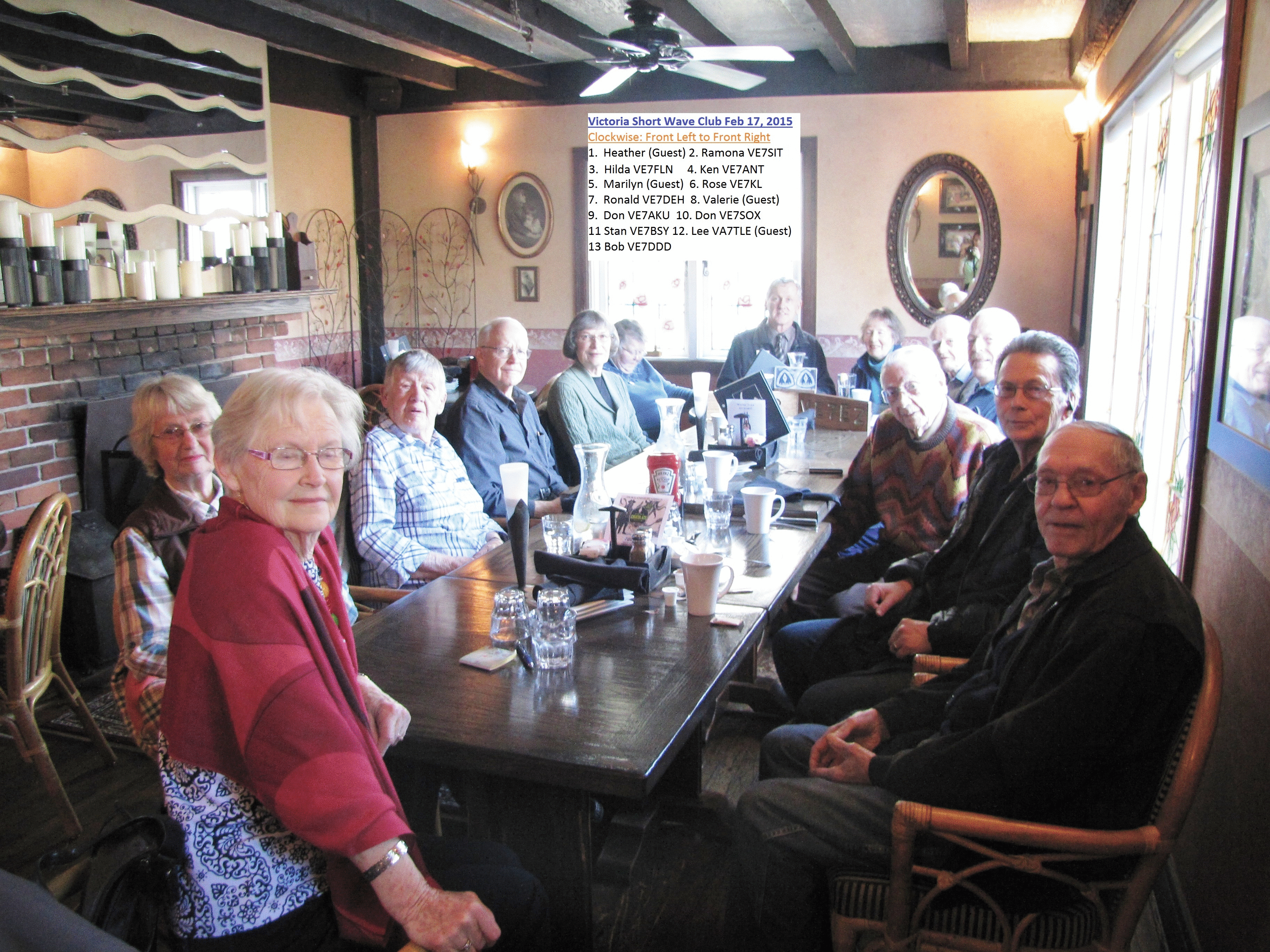 Victoria Shortwave Club February 17, 2015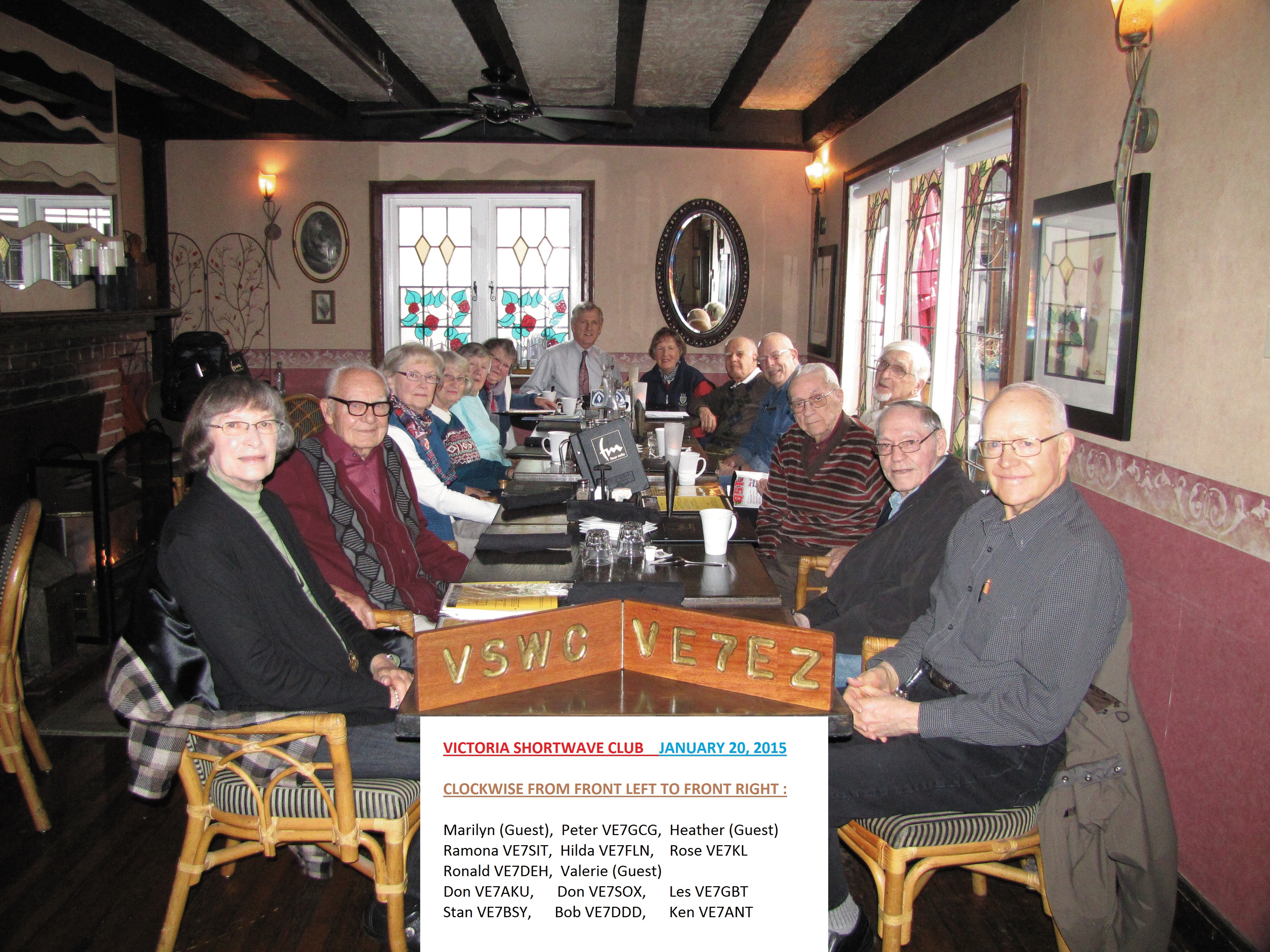 Victoria Shortwave Club January 20, 2015
Victoria Shortwave Club 85th Anniversary Christmas Meal 2014
Victoria Shortwave Club & Clallum County ARC August 21, 2011
Copywrighted VSWC CCARC Photo by www.robertlovettphoto.com
Circa Early Year 1930 Victoria Shortwave Club & Visitors
This Picture is by Photographer H.R. Stenton
This web site is maintained regularly.