Updated
15 September 2000
Lanark County ARES RR #3, Perth, ON K7H 3C5
Photo by George VE3GWS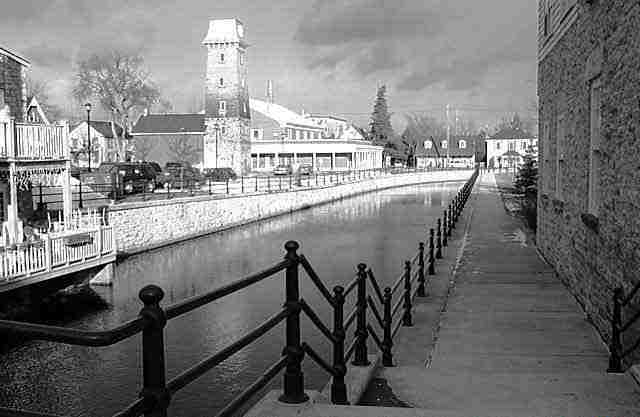 The weekly on-air net is held Wednesday's at 2000 hrs. local time on the Lavant repeater VE3KJG (146.64 MHz.-). We plan events, pass traffic and promote emergency preparedness. It is an open net with all check-ins welcomed.
VE3KJG is linked to VE3RNU, a repeater in the Tweed area on 145.37 MHz. Both have just been refurbished and have had frequency/call sign changes. The link gives us continuous mobile coverage from Ottawa to Peterborough as well as base station coverage to Pembroke, Kingston and northern New York state. Thanks to the Amateurs of Lanark County and the Marmora area for making this possible.
We occupy a building of our own at Lavant, however we share the repeater site with several commercial radios, a TV microwave repeater, and APRS digipeter VE3DVQ. The amateur equipment is jointly owned by the LCARES group and the West Carleton ARC. Don VE3ULM is the owner of most of the commercial equipment and it is through his good graces and those of CTV that we are allowed to operate from this site. The site at Tweed is owned by CTV as well.
---
This page provided by IGS
The Lanark County ARES Group is made up of about 30 hams who live in and around Perth, Ontario, including the combined townships of North Burgess, Bathurst, North Sherbroke (BBS), the Lanark Highlands and other townships to the east. We have members from the united counties of Leeds and Grenville.

Our coffee meeting is held on Saturdays at 0900 hrs. at Robins Donut shop in Perth and we hold a monthly planning and training meeting, usually at the offices of E&S Driving School in Perth.