My Violins
This is my favourite violin, hand made in 1932 by John Schroepfer of Antigo, Wisconsin, (1886-1957).
Click on the pictures to see more on the Schroepfer violins.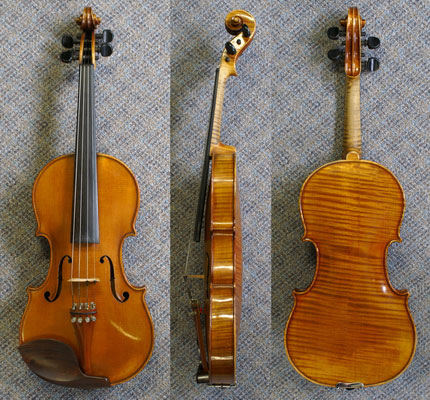 As you can see it has a nicely flamed one piece maple back.
It has a wonderful mellow tone, great resonance and lots of volume.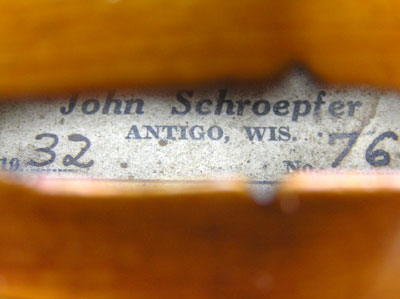 In his luthier career John made 138 violins.
I purchased it in 1990 from Ed Schroepfer, John's son, (1914-1995).
This violin has the tag scratched beyond legibility. A few letters indicate the word "berlin", so I'm assuming it is a German made violin.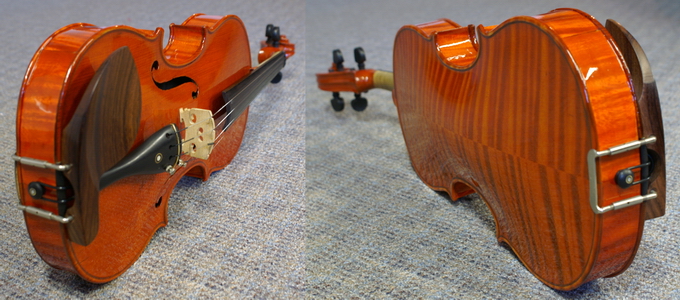 Click on the pictures to see more on the German violin.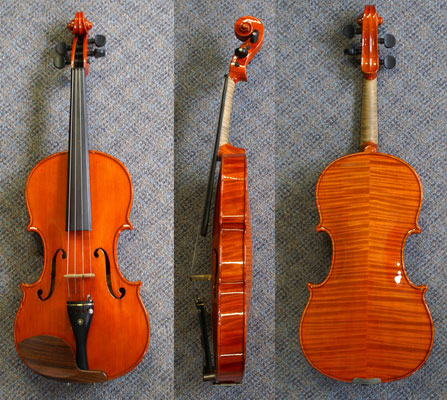 Please email me if you have any information who would have made this violin.
E-Mail
Started building my own violins. Click on the picture below to check it out.
I am also in the process of repairing and refinishing two other violins. One is a Stainer copy.
Below are a couple of violins I did some burning and carving in.
These where done in 1986, before I learned that the wood should not be altered, which changes the tonal quality of the violin. They both where not great sounding violins anyway, and are now more of a novelty piece.
This is a project on Violins I wrote in my final year of high school.