To remove the end of the inductor I tapped hard on the brass shaft with the handle of a screwdriver and managed to get the cap to move. Once it was loose it was a simple matter to it to gain access to the connection.

I removed the shaft from the cap and used a small butane torch to remove the old connection, clean it up and solder a new piece of braid from RG-58 to it. This would be impossible to do with a standard soldering iron.
The other end of the braid is slipped over the prepared end of the inductor and soldered into place. You must leave a bit of unsoldered braid so that the shaft can be located to the center to permit the inductor cap to be installed. Keep leads short.
Once the soldering it done, replace the end cap with a little glue to hold it in place. I used E6000 adhesive.
This is the original balun after I removed it. I have never used the balun, but this failure was caused by RF arcing from the strap which runs between L1 and C2 to ground through the windings of the balun, which is grounded. This is a common problem due to the design of the SA-2060. I didn't notice the damage until I was checking out the inductor problem.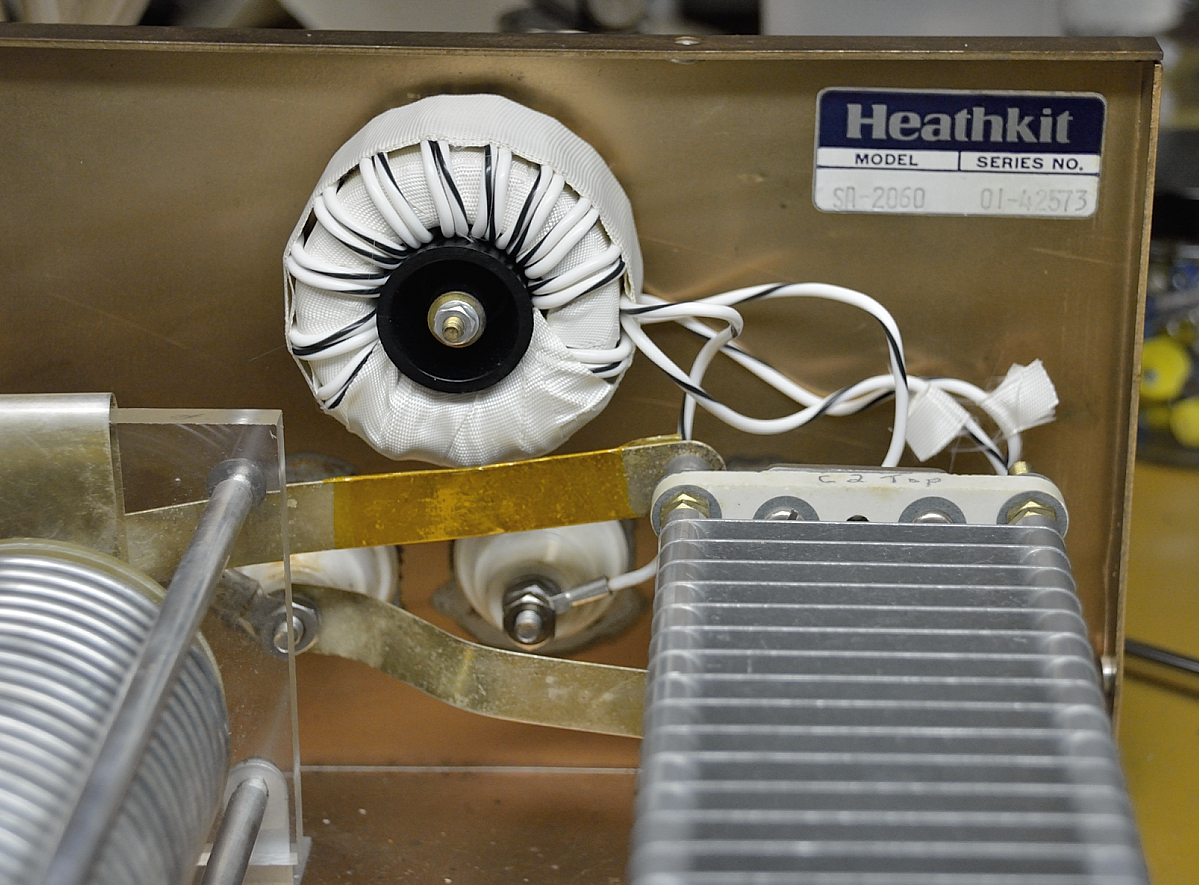 A view of the reworked balun. I protected the area of the balun near the strap to C2 by winding some additional glass-cloth tape over the windings. The dielectric strength of the Scotch (®) Glass-Cloth tape is around 3kv per layer. As additional dielectric strength, I used two wraps of 3mil thick Kapton tape over the offending strap as well. This adds an additional 9kv of protection to the balun from the strap. The Kapton is the golden stuff on the silver strap.
Back together and ready for service! You can see W2AWA marked this SA-2060 so I assume he was the original builder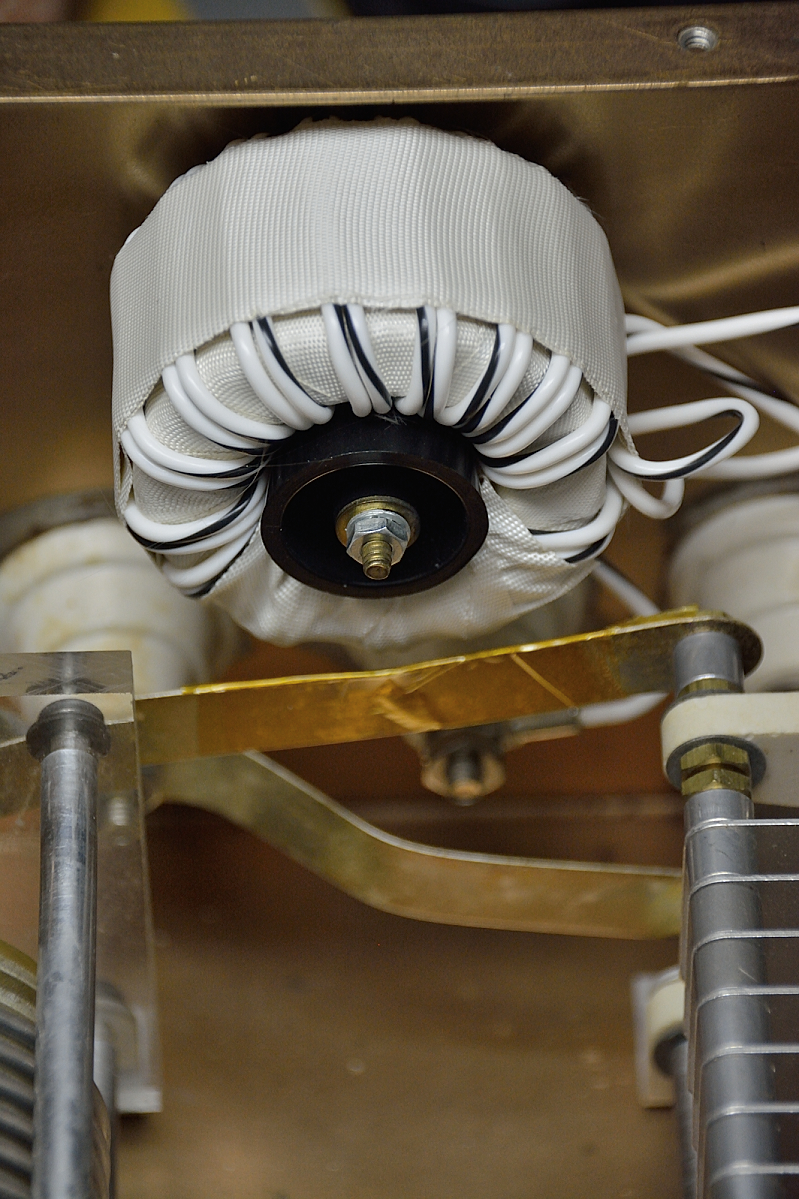 Distance between the Balun and the C2 strap is only ~0.250"