This is my antennas which I have install on my roof.
AERIALS (HOMEBREW ALL)
A) Multiband inverted V dipole @ 10/15/17/20/40 meters with traps,
B) Inverted V dipole @ 80 meters with linear loads at the ends,
C) 3 element Yagi antenna @ 6 meters band,
D) 6 element Quad antenna @ 2 meters band (not finished yet)
E) SLIM JIM vertical antenna @ 2 meters band.
Wire dipoles
The mast are 10.5 meters long.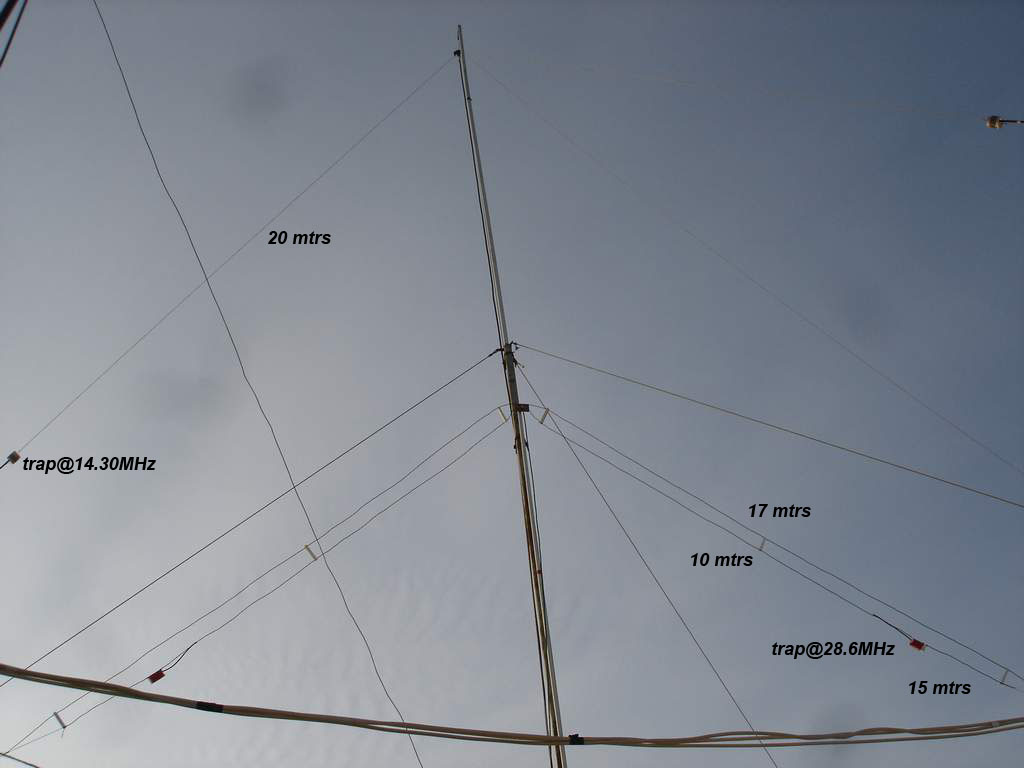 This is my last «baby»
Commercial 3X5/8 wave at VHF and 3X5/8 wave at UHF.
Slim Jim at VHF. Now this antenna are up on TV aerials which view right side.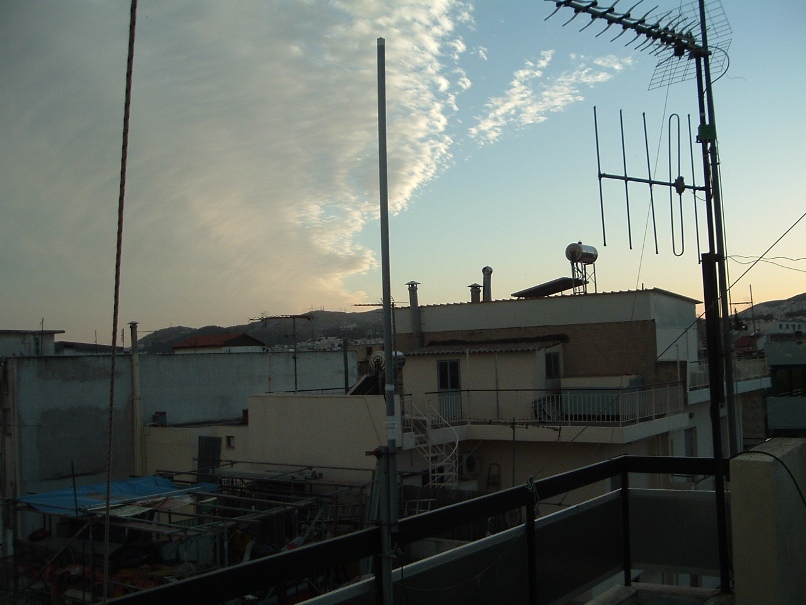 My antennas. View from road.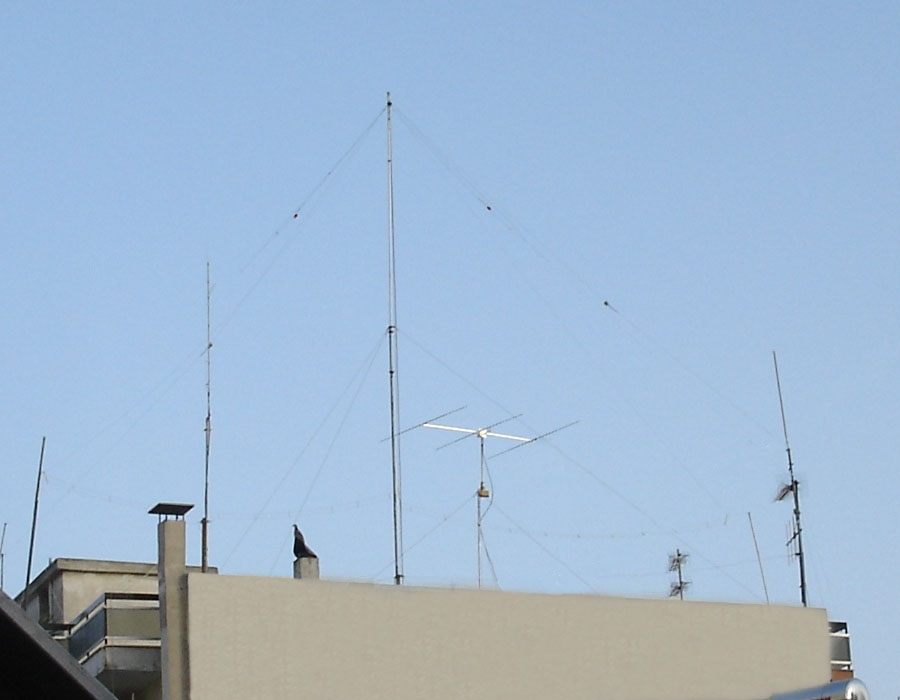 Update 17 February 2010.
back to main