Volunteers On The Air (VOTA)
Virginia Activation of W1AW/4
March 15 to March 21, 2023
Including the VA QSO Party March 18-19!
SPARC has been selected by ARRL to host the W1AW/4 callsign during the Virginia week of the Volunteers on the Air (VOTA) program and our VAQP. VOTA is a year-long event to honor all the volunteers of Amateur Radio from ARRL staff to VEs and QSL Bureau card sorters. Hams contacting a W1AW/4 station, volunteer or another ARRL member can earn points towards certificates and ranking compiled at the end of the year.
VOTA Program Rules
The operating event starts March 15, 2023, at 0000Z and ends March 21, 2023, at 2359Z.
You can operate Phone, CW and Digital modes on all bands except WARC bands.
ARRL members get 'points' for each contact they make with another ARRL volunteer or member. So, if two ARRL members contact each other, they will each receive a point for that QSO.
No special codes are required, no sequence numbers need to be exchanged, and no section information needs to be passed.
You must upload the QSO to the Logbook of The World (LoTW) to receive the points. Your points are automatically calculated in LoTW when the QSO is matched to your contact. This could be an FT8, CW, simplex 2M FM, RTTY, or an SSB rag-chew contact.
Each level of volunteer activity has been assigned a point level which is shown in a point table that can be downloaded here. For example, if you contact Mike Aimone WA8AHZ, the Virginia Section Manager, you'll get 175 points for that one contact.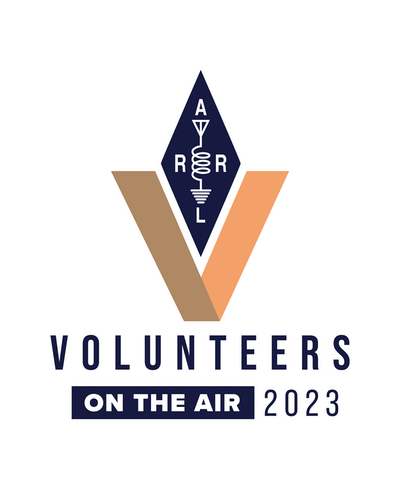 VA Club Members Can Sign Up
to use the W1AW/4 Callsign
during the Virginia VOTA Week
Including the VA QSO Party March 18-19!
As a part of the Virginia VOTA week, the W1AW/4 callsign can be used by VA club members by signing up for an operating time and mode. Time slots are available in one-hour segments—work as many time slots as you wish. You can schedule your Virginia operating time by clicking the button below.
W1AW/4 operators must use a computer logging program that can export an ADIF file such as N1MM+ or similar and upload the file using an upload utility provided by ARRL.
Questions? Contact Evan, KM4SK at

[email protected]

. For complete information about VOTA operating and FAQs, go to vota.arrl.org
W1AW/4 Operator Rules
Operator must follow the rules for their license class.
Operators can operate from anywhere in the state.
Members that contact the portable W1AW stations will receive 5 points for those QSOs.
Each mode combination can be activated simultaneously. For example, one W1AW/4 operator could be working on 20 M SSB, another could be working on 20 M CW, and another could be working on 20 M FT8, all at the same time.
Operations start at 0000z each Wednesday (8:00 pm, Tuesday local time). Operations stop at 2359z the following Tuesday (7:59 pm, Tuesday local time).
No activity is permitted on 12m, 17m, 30m, 60m, or 2190m bands.
Your log file for the week must be consolidated into one ADIF file and uploaded to ARRL using a special upload utility. A link to the upload page will be provided when you sign up.