26 April 2014
Some members of SPARC met at the QTH of Gordon, NQ4K, to rescore the paper logs received.
The scorers are (from left) Jim, KF4PQL; Bill, WF1L; Gordon, NQ4K; and Dick, W2YE.
********************************
21 March 2014
Gordon,
Attached are a few pictures from N4HB's 2014 VA QSO Party, Multi-Op/Single
Transmitter operation. In the picture of the three ops are Henry, N4HB
(left), Will, KR4OI (right) and Wray, AB4SF (back row). The picture of the
two is Henry, N4HB and Will, KR4OI. Will is my son, who lives in Virginia
Beach.
Attached are several pictures of KD4AA's and K4AWM's mobile operation with
his 6 meter, 2 meter, and 432 cm Moxon antenna arrays, which are mounted in
the bed of his pickup. We call it the "Gorilla Cage". The truck also sports
a 40 Meter "Hamstick" on the cab for low band operation.
Thanks for everything you guys do! Hopefully, I'll see you at the hamfest
in June.
Henry, N4HB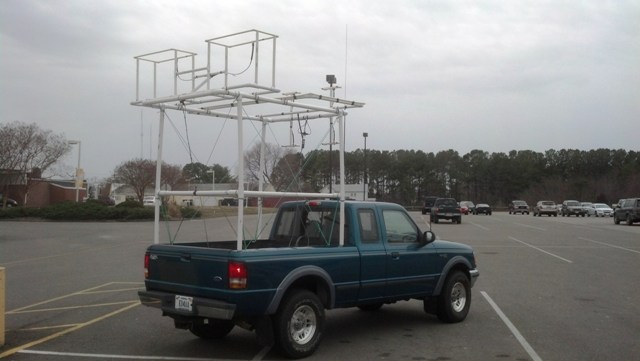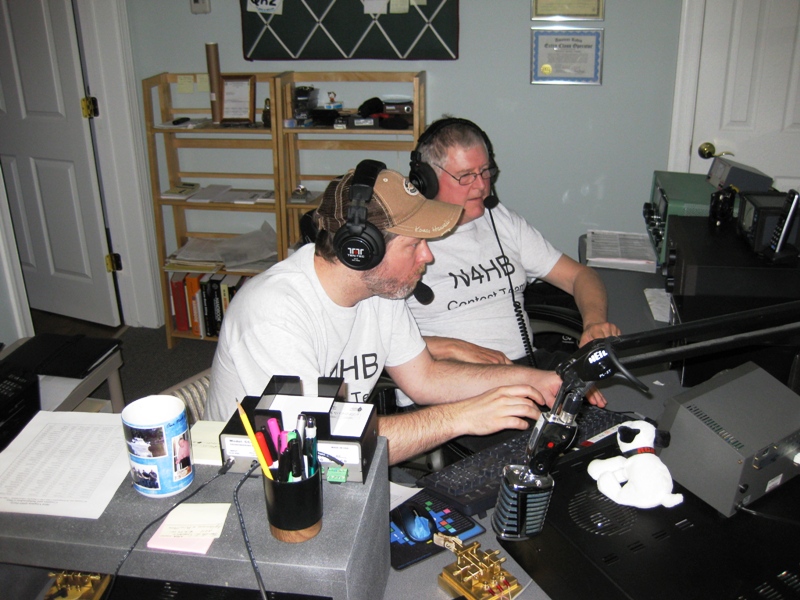 ********************************