Welcome to the Steel City Web Site.
This site is intended to be a supplement to our "on the air" functions.
On this site you can find information on 1010, Amateur Radio (Ham Radio),
and of course Steel City Chapter information.
Because Steel City is based in the Chicagoland Area,
we will have some links and pictures of our beautiful City.
Click here for your
FREE 1010 Screensaver !!!

Please take some time and look into all the areas.We have the
"Special's" sheet online as well as a Special Upgrade form.
Of course you can UPGRADE your basic Steel City ONLINE too!
Check back often as the "LOCAL" page will be updated
with new pictures and stories as things develope.

Steel City has been affiliated with 10-10 since 1987.
We hold our nets twice a week on a frequency of 28.420.
At 15:30z summer 16:30z winter on Sunday and 01:30z Wednesday.
Click Here to add SteelCity to your Favorites (bookmarks)

Check out the NEW Net Finder here!!!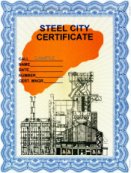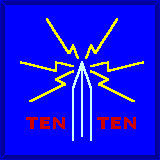 All political opinions expressed herein are those of the webmaster.
Any comments are not welcome,unless they are in agreement with the master.