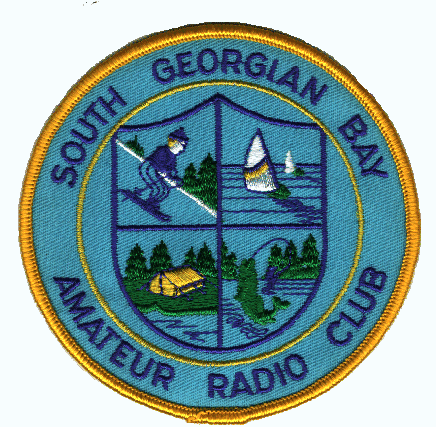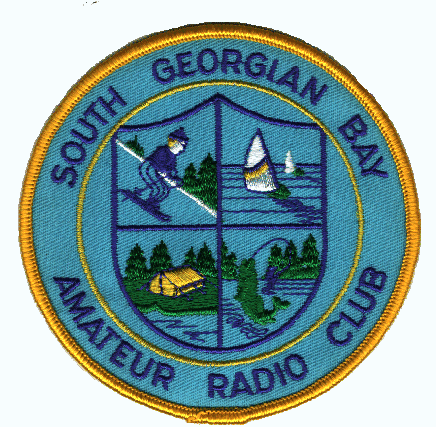 South Georgian Bay Amateur Radio Club
---
Serving Huronia Area Hams Since 1981
Welcome to the SGBARC website! We are an established organization that provides the services of two 2 metre repeaters, a 70cm repeater, VE testing / education, and public service assistance to the Penetanguishene / Midland community.
---
Club Radio Net
The weekly radio net has returned, thanks to Darren VE3REK. Make sure to check into the net on Friday evenings at 8pm local time. For folks that are beyond the coverage of our machines and have access to an Allstar node, connect to node number 49330.
---
Club Meetings
Our monthly meeting occurs on the 1st Saturday of the month at 8:30am. You can find us at Mom's Restaurant (200 Pillsbury Drive) in Midland. Anyone and everyone is invited to attend!
Public Club Meetings have been suspended until further notice, due to the COVID-19 virus. Meetings will commence once government authorities have given the all clear and allow public gatherings. In the mean time, we are going to attempt Online meetings via Zoom beginning May 02, 2020.
---
SGBARC News
Dave VA3DK has very graciously donated many items to the Club. Please see the list below and any resonable offers for gear will be handled by Darren VE3REK.
Bird 43 Watt meter with slugs for 100-500Mhz
Astron SL-11A 11 amp power supply
Icom AH-3 Auto Tuner
RSO Low Pass filter
2m RF Prefilter
Heathkit remote coax switch HD-1481 w/ relay box (has to still be removed from tower)
W9INN Balun box MFJ-912
Heathkit antenna noise bridge HD-1422
Stark AC Ammeter
UHF SWR Bridge (commercial) (2 available)
Dipole antenna centre insulator
AM-Com Clear Speech noise filter
ARMACO SWR bridge
Ladder line dipole centre insulator
Heathkit HD-1250 Grid Dip Meter w/ slugs
Analog Multi Meter
Heavy 3/8-24 antenna spring
Cushcraft lightning arrestor with SO-239 connectors
Zeus 2000U lightning arrestors with SO-239 connectors (2 available)
LDG RBA 4:1 Balun – Balanced to Unbalanced
Unknown 4:1 balun (2 available)
Hi-Q Balun 4:1
Sony ICF-2010 Short wave receiver
RF Analyst RF01 Antenna Analyzer
RF Precision frequency generator
EICO Model 710 Grid dip meter
Motorola 2pc FRS handhelds with desktop charger
Box of miscellaneous gps's
Micronta signal injector
Masons Hygrometer
VE3DKQ frequency generator
RCA Signal generator
Weston Volt Meter
NTSC TV Transmitter
Old Ammeter (2" diameter)
Micronta - Transistor signal tracer
Semcore analog multimeter
DDS Function generator
50mV / 50Amp shunt
Kendoo BC-79A Icom desktop charger for the IC-T7H
2 icom BP-173 Batteries
12V -> 120V AC 80 Watt cigarette lighter inverter
Heathkit HM-15 V/U SWR meter
Fluke 51 digital thermometer
Yeasu MH-12 HT speaker mic
IC-207 mic
MFJ 949E antenna tuner
150' roll of copper antenna wire stranded
200-300'? roll of copper antenna wire stranded
10M Fiberglass telescopic mast
Black Widow BW6 20' telescopic mast
Webster Bandspanner Antenna
100 watt dummy load
Clamp on RF Chokes (Multiple)
Ramsey Electronics CT-50 Frequency Counter
Contact Darren VE3REK by Email here!
---
Repeaters
Our Club has four repeaters that are available for all radio amateurs to use. These repeaters are continously linked together to provide broader coverage throughout the Penetanguishene / Midland area. The DMR repeater is not owned by our Club, but has been provided by one of our club members. We certainly appreciate his generosity. Thanks to Richard VE3BM.
VE3SGB VHF 146.760 (-) 156.7 tone Midland
VE3UGB VHF 146.910 (-) Midland
VE3WBH VHF 147.180 (+) 156.7 tone Lafontaine
VE3SGB UHF 444.650 (+) Midland
VE3UGB UHF 443.8875 (+) Midland - DMR repeater
Connect to our DMR system using Talkgroup 302312 CC-1 TS-2
Connect to our Analog repeaters via Allstar node number 49330
---
Thanks for stopping by and having a brief look at our webpage. If you have any questions or comments, please contact us at the link below. 73...
---
This site was last updated on May 11, 2021
Web Design and Maintenance by Greg Gay VE3SV
Copyright 2001 - 2021 - South Georgian Bay Amateur Radio Club - Midland, Ontario, Canada