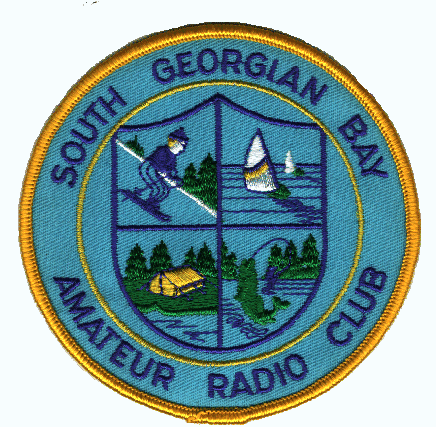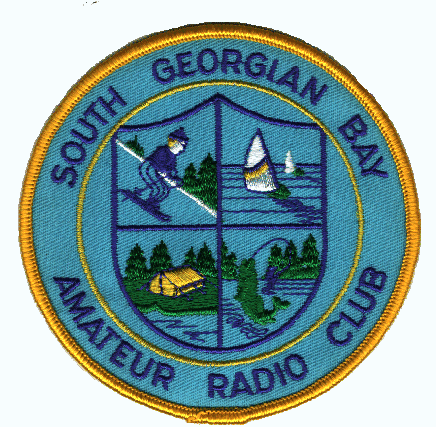 South Georgian Bay Amateur Radio Club
---
Serving Huronia Area Hams Since 1981
Welcome to the SGBARC website! We are an established organization that provides the services of two 2 metre repeaters, a 70cm repeater, VE testing / education, and public service assistance to the Penetanguishene / Midland community.
---
Club Radio Net
The weekly radio net has returned, thanks to Darren VE3REK. Make sure to check into the net on Friday evenings at 8pm local time. For folks that are beyond the coverage of our machines and have access to an Allstar node, connect to node number 49330.
---
Club Meetings
Our monthly meeting occurs on the 1st Saturday of the month at 8:30am. You can find us at Mom's Restaurant (200 Pillsbury Drive) in Midland. Anyone and everyone is invited to attend!
Public Club Meetings have been suspended until further notice, due to the COVID-19 virus. Meetings will commence once government authorities have given the all clear and allow public gatherings. In the mean time, we are going to attempt Online meetings via Zoom beginning May 02, 2020.
---
SGBARC News
The Club has a new online presence thanks to Dave VA3DK . He has created a Groups.io page that will make communicating between members much easier. We will also be attempting an online Club breakfast meeting beginning Saturday May 02, 2020 . Head over to the link below and get signed into the new group page. Instructions are in the groups page for the Zoom meeting.
Click here for the Groups.io link !
---
Repeaters
Our Club has four repeaters that are available for all radio amateurs to use. These repeaters are continously linked together to provide broader coverage throughout the Penetanguishene / Midland area. The DMR repeater is not owned by our Club, but has been provided by one of our club members. We certainly appreciate his generosity. Thanks to Richard VE3BM.
VE3SGB VHF 146.760 (-) 156.7 tone Midland
VE3UGB VHF 146.910 (-) Midland
VE3WBH VHF 147.180 (+) 156.7 tone Lafontaine
VE3SGB UHF 444.650 (+) Midland
VE3UGB UHF 443.8875 (+) Midland - DMR repeater
Connect to our DMR system using Talkgroup 302312 CC-1 TS-2
Connect to our Analog repeaters via Allstar node number 49330
---
Thanks for stopping by and having a brief look at our webpage. If you have any questions or comments, please contact us at the link below. 73...
---
This site was last updated on April 29, 2020
Web Design and Maintenance by Greg Gay VE3SV
Copyright 2001 - 2020 - South Georgian Bay Amateur Radio Club - Midland, Ontario, Canada