Archive for February 2011 to June 2011



June meeting to feature a presentation about contesting for beginners
The RAST meeting this coming Sunday at Sena Place Hotel will feature a presentation by Charles Harpole, HS0ZCW entitled "Contesting for Beginners".
The 15-minute presentation will use RAST's digital projector and this activity, which will follow the announcements after lunch, is part of RAST's new policy to provide a talk or a presentation at each monthly get-together.
This meeting begins at 11 a.m. on June 5 at Sena Place Hotel where a buffet lunch will be available at a revised, but still discounted, rate of 280 baht.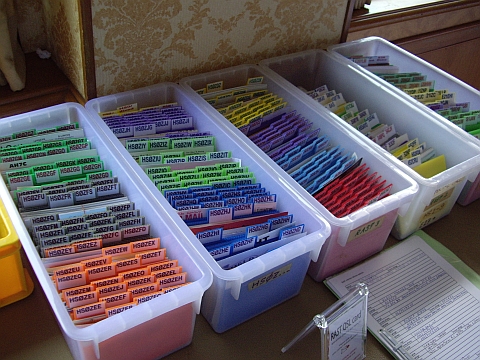 QSL cards ready for collection by RAST members as prepared by QSL bureau chief Champ, E21EIC
More funds to be sent to help Japan
Members at the May meeting at Sena Place Hotel learnt that more funds would be donated to the Japan Amateur Radio League (JARL) since donations collected had now exceeded the 50,000 baht sent in March to help the society in its work to assist in emergency relief efforts.
RAST President Chaiyong said that an additional sum of almost 10,000 baht had been donated and that he would personally contribute further to round the follow-on donation up to 10,000 baht.
Concerts to help flood victims in South
Closer to home, concerts will be staged in the South of Thailand as well as in Bangkok by radio amateurs to help raise funds to help those affected by the recent flooding in southern Thailand and RAST will help to sell tickets to these events.
Khun Watcharapol, HS4DDQ, said the details were being finalised and information will be posted here once the location and dates can be announced.
RAST's 50th anniversary is just 3 years away
Khun Chaiyong also called for proposals and suggestions for activities to mark RAST's 50th anniversary which will come round in three years' time in late 2014 and indicated that activities and events will be stepped up to lead up to and to commemorate the occasion.
In line with this, Charly, HS0ZCW/K4VUD, was appointed as special activities manager and he has been tasked with the role of lining up a speaker or activity to take place during each monthly meeting at Sena Place.
Lunch to cost more
It was also announced during the May meeting that from June onwards the cost of the buffet lunch at Sena Place hotel would increase -- although RAST members still get a special discounted rate -- with the cost to increase from 240 baht to 280 baht.
New NBTC commissioners known in 3 months
There are currently "changes at the top" in the administration of amateur radio and the appointment and screening process is currently under way to name 11 commissioners to the new National Broadcasting and Telecommunications Commission (NBTC) that is now being set up and which will take over from the National Telecommunications Commission (NTC).
The scope of the new organisation's responsibilities will extend to cover broadcasting in addition to other telecommunications issues once it takes over towards the end of this year and it is expected to be another three months or so before the new line-up of commissions will be known after approval by the Senate.

Pictured above is a new poster that RAST has had made
E2E to be decided by 'lottery'
The new special callsign for amateur radio HF contests, "E2E" or, phonetically, "Echo Two Echo", has proven more popular than even its original proposer, Charly, HS0ZCW, had anticipated. In the event that more than one station or group of operators seek to use it for a particular contest there will be a "lottery" with the winning station selected and overseeing this process will be RAST committee member Swen, HS0ZFZ, it was announced.
Among those at the May meeting was Pattaya resident Paul, G4KTZ, whose company in the UK manufactures linear amplifiers (http://linamp.co.uk). He said that if anyone had any questions he may be contacted by email at linampuk(AT)aol.com.
HS0AC report from Finn
Club Station Manager Finn, OZ1HET, noted that over the past month there had been activities from the HS0AC club station in two international contests, the Polish SPDX contest CW with 59 QSOs for a total of 4,425 points on the weekend of April 2-3 as well as the Japanese JIDX contest with 238 QSOs for a total score of 30,048 points on April 9-10.
A proposal from the floor
During the question and answer session, Martin, HS0ZED noted that there had recently been an email "discussion" about the importation of amateur radio transceivers.
None of the radios on the NTC's "type approval" list are now being manufactured and it has been said that the non-availability of new models inhibits the development of electronics knowledge and skills by Thailand's licensed amateur radio operators.
Martin suggested that RAST might invite the NTC or the NBTC once it is fully established to send a senior representative to speak to hams here about the role of amateur radio in Thailand, including frequency allocation issues and any plans. He also suggested that following this it might be possible for RAST and the N(B)TC to set up a joint working group to look into spectrum issues.
RAST President Chaiyong acknowledged this but noted that we would need to wait until after the new NBTC commissioners had been appointed.
Upcoming US VEC examinations
RAST is still working on arranging a Thai intermediate class amateur radio examination and the latest is that the society has been advised to resubmit its request to organise such an event that includes a Morse Code examination since removing this requirement would take a long time and would further delay the proceedings.
Your society intends to resubmit the application in early May, 2011, but, in the meantime, if anyone of any nationality would like to sit for the US FCC amateur radio examination thay may do so with there being another seven opportunities in Thailand this year, thanks to the efforts of Champ, E21EIC and a team of volunteer examiners.
Details of the dates, times and locations of these VEC exams can be found at this link: Upcoming US VEC examinations in Thailand and in Laos and there is also information at the ARRL website and at Champ's web site.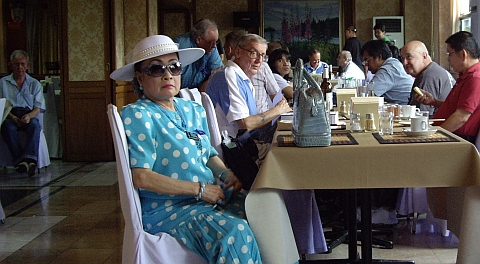 The May meeting at Sena Place Hotel saw a good turnout
In earlier news:
RAST supports JARL's disaster relief efforts with donation
Now seeking donations to help victims of flooding in the South of Thailand
The Radio Amateur Society of Thailand (RAST) has raised over 50,000 baht in donations to help provide relief to victims of the Japanese earthquake and tsunami. Immediately following the March 11 catastrophe, the society donated 50,000 baht to the Japan Amateur Radio League (JARL) to help its sister society in its disaster relief efforts. Details of donations can be found
here
RAST has since received a
letter from Shozo Hara,
JA1AN, President of the JARL, thanking the society for its support of the Japanese national amateur radio society, explaining that the organisation was still busy assisting with emergency communications and helping in the distribution of VHF/UHF handhelds to radio amateurs there.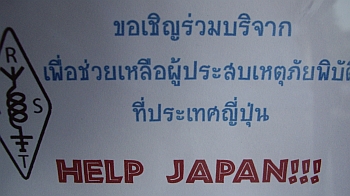 The label on a donation box at the RAST April meeting at Sena Place Hotel
Members who attended the April meeting had an opportunity to make additional donations to help the JARL, while a separate collection was initiated then to help victims of the flooding in the South of Thailand, with the provinces of Nakhon Si Thammarat, Surat Thani and Krabi being most severely affected.
A minute's silence for Somporn Laun
Members also stood for a minute's silence in remembrance of Somporn Laun, the late wife of RAST advisor and life member Fred Laun, HS0ZAR/K3ZO. Somporn, 51, passed away peacefully from heart failure in a hospital in Washington, DC, where she was recovering from pneumonia on March 19 in Washington, DC (00.10 on Saturday, March 20, Bangkok time). They had been married almost 25 years.
Buddhist blessings and ceremonies were performed at Wat Samnian Naree, Sala 5, at 7 p.m. on Thursday, April 7, Friday April 8 and on Saturday April 9, when RAST was be the sponsor. The cremation took place on Sunday, April 10 at 3 p.m.
'More than you might think'
The role that amateur radio plays in disaster relief activities is integral to the seminar "Ham radio is more than you might think" that Champ, E21EIC, and other speakers have been giving around the country, but although a practical demonstration of this was not part the programme, Champ found himself participating in flood relief efforts while down in Surat Thani province for the most recent seminar -- indeed, he almost became a flood victim himself! Champ, E21EIC, just back from the South for the April 3 meeting, gave a brief account of the seminar that he had helped to organise in Surat Thani -- where he himself had barely escaped rising floodwaters after the event, being in the last vehicle able to drive away from the event in metre-deep water.
The heavy rain there had curtailed attendance -- over 400 had registered to attend but less than 200 people were able to brave the weather and traverse flooded highways to make it to the event.
Champ also updated those present on amateur radio flood relief communications in the South, where 144.900 MHz is the 2-metre calling frequency, while Echolink also carries a feed in the Thailand conference room. Net stations helping out in flood relief activities in the South included HS8AK in Krabi, HS8AN in Nakhon Si Thammarat, HS8AA, also in Nakhon Si Thammarat, and HS8AS in Surat Thani province, he said.
Many organisations were helping victims of the flooding and Champ said he would shortly be returning to the South with the 1,500 Miles Foundation to help by taking supplies by kayak to stranded villages in Surat Thani.
To learn the latest on activities relating to the flooding in the south and for news of developments, Champ recommended searching Twitter (twitter.com) with the hash tag #thaiflood, and suggested checking out the website http://4x4.in.th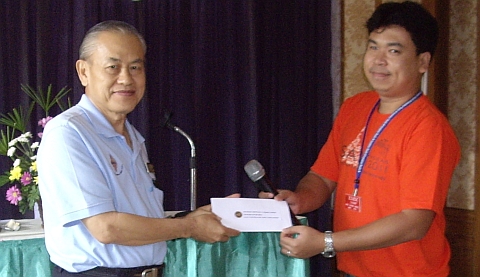 Champ, E21EIC (right), hands over the proceeds from the VE exam in Surat Thani, an envelope containing 5,000 baht, to RAST President Chaiyong, HS1QVD. (HS0ZDX photo)
More VE exams to be held
Champ and fellow Volunteer Examiners (VEs) also conducted US FCC VE exams in Surat, where 20 candidates passed with three attaining Extra class licences. At the April meeting, Champ also handed over a 5,000 donation to RAST President Chaiyong, HS1QVD, being the proceeds from the fees collected for these exams.
There will be six more opportunities for radio amateurs to sit VE examinations for a US FCC Technician, General or Extra class licences and three of these will be held in Bangkok, while the other three will be in Chiang Mai, Surin and Maha Sarakham provinces.
Three years to RAST's Golden Jubilee
RAST president Chaiyong also reminded members that it is just three years to the Golden Jubilee of RAST, whose 50th anniversary will fall on November 10 and he asked everyone to help by coming up with suggestions for activities to mark this event in 2014.
More 6-metre activities planned
John (Narissara) HS1CHB said that RAST would be seeking special permission to operate on the 6-metre (50MHz) band again soon to mark His Majesty the King's 84th birthday in December this year and he reminded members present that he was ready to help expedite the process of obtaining import licences from the NBTC for HF transceivers.
Lottery system proposed for E2E callsign
Charly, HS0ZCW, also gave a brief report of his use of the special contest callsign E2E during the CQWW WPX SSB contest in which he had 1,276 QSO's worth 2.2 million points -- albeit conceding that Karl, HS0ZDG, had beaten him with an even higher score.
Charly continued by saying that when he had initiated the process to seek this call he had not realised how many operators would be interested in using it and he proposed that if any RAST member wishes to use the callsign E2E for any contest, they should either contact Charly (hs0zcw(AT)gmail.com) or Swen, HS0ZFZ, with their chosen contest and the dates.
"If there is more than one request for the callsign on the same date, the RAST member who can use E2E will be chosen by lottery before the contest date," he proposed, adding that a request to use the callsign should be made as soon as possible prior to the contest.
HS0AC club station activities
Finn, OZ1HET, provided a summary of activities from the HS0AC club station, which is soon to be renamed the Winit Kongprasert Memorial Station in memory of the late deputy station manager.
During March, there had been the Russian DX Contest when HS0AC had been active on four bands, with a final score of 380 QSOs and 544,684 points, he noted, adding that Lars, OZ1FJB had donated 1,000 Danish Kronor (some 5,600 baht) towards the new antenna at the club station, and he expressed his gratitude at this.
Finn also praised Martin, HS0ZED "our local magician (who has) once again made some tremendous job with maintaining and modifying our main station, the FT1000MP.
"Furthermore, he has also renewed our TS950SD so this now works perfectly. I must say thanks very much Martin, without your help we would be in a very poor situation," Finn added.
Denmark-Thailand reciprocal update
The HS0AC Station Manager also provided an update on developments in negotiations towards a Thai-Denmark bilateral reciprocal licence agreement, noting that the IT and Telestyrelsen (ITST) in Denmark had informed him that they had "expressed their interest to make a bilateral agreement with Thailand, on a mutual confirmation of the two countries' radio amateur licences, to the Thai authorities.
"The Thai authorities are apparently positive to make a bilateral agreement with Denmark, converning acknowledgement of the two countries radio amateur licences.
"Therefore a draft to an agreement has been sent to the Foreign Ministry so that the Danish ambassador in Thailand can bring the draft to an appointment or accept with the Thai authorities.
"We don't have an agreement yet but the development is very positive," Finn added.
Danish ham cycles to Thailand
Finn also recounted a visit to Thailand by Thomas, OZ1AA, who had bicycled here from Copenhagen, Denmark, having left home on October 2, 2010, passing through Germany, Poland, Slovakia, Ukraine, Romania, Bulgaria, the Czech Republic and then Turkey, Syria, Jordan and Egypt.
The Danish radio ham, aged 30, then flew to Dubai before taking another flight to Goa in India, from which he cycled 2,500 km to Calcutta. There he took a plane on to Chiang Mai, Finn related.
Now in Thailand, where he had also met with Finn, Thomas planned to cycle on to Malaysia, Singapore and Indonesia, including Bali, and then to fly over to Darwin, Australia, and then pedal all the way to Sydney, returning to Denmark by plane in July, 2011, Finn added.
Report by HS0ZDX
---
Somporn, XYL of Fred, K3ZO, HS0ZAR, passes away
Mrs Somporn Laun, the wife of RAST advisor Alfred Laun, K3ZO, HS0ZAR, for almost 25 years passed away at 13.10 on the afternoon of Saturday, March 19 (00.10, March 20, Bangkok time) at Sibley Hospital in Washington D.C.
She died peacefully of heart failure after being admitted to the hospital nine days earlier with pneumonia and breathing problems.
She is survived by her mother, Hai Nirabutra and three sisters, Porntip, Malinee and Mayuree.
Buddhist blessings and ceremonies will be performed at Wat Samnian Naree, Sala 5, at 7 p.m. on Thursday, April 7, Friday April 8 and Saturday April 9, when RAST will be the sponsor. The cremation will take place on Sunday, April 10 at 3 p.m.
May Khun Somporn rest in peace.
The Washington Post newspaper has an obituary online
here
.
(updated March 23, 2011)
---
Radio amateurs in Japan still providing communications support
Amateur Radio operators became involved in the rescue effort soon after the March 11, 8.9 earthquake and devastating tsunami that hit northern Japan, and that effort continues nearly two weeks later.
"In the early stage following the earthquake and tsunami, several radio amateurs were able to activate their stations with car batteries or small engine generators, despite the electric power outages," IARU Region 3 Secretary Ken Yamamoto, JA1CJP, told the ARRL.
"They transmitted rescue requests and information on the disaster situation -- including refugee centers and their needs -- and the availability of basic infrastructures, such as electricity, water and gas supplies." After the earthquake and tsunami, there was no electricity, water or gas service in many of the affected areas.
In his report to the ARRL, Yamamoto said that the Japan Amateur Radio League (JARL) quickly activated JA1RL, its headquarters station in Tokyo, to assist in the rescue effort.
With the help of many other amateurs, it also activated its regional headquarters station JA3RL in Osaka to communicate with amateurs in the areas devastated by the tsunami, including its Tohoku headquarters station JA7RL in Sendai. "The communications were mostly on the 7 MHz band in daytime and the 3.5 MHz band at night," Yamamoto explained.
"Short range communications were also made on the 144 and 430 MHz bands. The information gathered through Amateur Radio communications was reported to the rescue and disaster relief organizations for their appropriate deployment. Some other amateurs accepted health-and-welfare inquiries from the [impacted] areas and then posted the information on the Internet."
Japan's Ministry of Internal Affairs and Communications -- that country's equivalent of the FCC -- approved the use of an additional 300 UHF/VHF transceivers in the affected areas.
With gasoline and natural gas in short supply, Yamamoto said that the fuel shortage was "a very serious problem in the cold climate. Calls for fuel were received over radio from many disaster areas, but delivery remained very difficult at least for the first week as the access roads were hacked up everywhere."
"Several days later, some Amateur Radio clubs reached the affected areas with their radio equipment and established communications for supporting disaster relief." Yamamoto told the ARRL that several radio equipment manufacturers offered "hundreds of VHF/UHF transceivers to JARL for the use at refugee centers and local disaster relief centers."
"These transceivers should help to establish mutual communications between refugee and disaster relief centers, and to facilitate smooth and appropriate delivery of disaster relief goods."
As of noon JST on March 23 (0300 UTC), Japanese authorities announced that 9,408 people have been killed and another 14,716 people have been reported missing in the earthquake and tsunami.
(from the ARRL Newsletter)
Frequencies for emergency traffic in Japan
Here is an email message from A1 Club Secretary Atsu, JE1TRV, asking radio amateurs to avoid certain frequencies used for emergency traffic in Japan:


"As you may know, we had a terrible quake in northern part of Japan on Friday afternoon last week.
After three days past, more than 2000 killed and more than 10000 missing up to now.
Also, the nuclear power plants located in Fukushima-pref. is getting serious situation.
We as an amateur radio operator are gathering and exchanging emergency information on the following frequenies.
Please kindly keep clean these freqs.
3525KHz+/-5KHz
7030KHz+/-5KHz
14.100MHz+/-10KHz
21.200MHz+/-10KHz
28.200MHz+/-10KHz
50.100MHz,51.000MHz; 51.500MHz
144.100MHz, 145.000MHz, 145.500MHz
430.100MHz, 433.000MHz, 433.500MHz
Thank you for your kind cooperation.
A1 CLUB secretary Atsu, JE1TRV"
Thanks to Lars, OZ1FJB, for this update (posted at 14.15z, March 16, 2011)
---
Latest update from IARU R3 Disaster Communications Committee:
Earthquake disaster facts emerge
(posted 12.40z, March 15, 2011) Japan remains under its worst threat to an ever rising toll, widespread destruction, power, fuel and water shortages follow the massive earthquake, tsunami and failed 40-year old nuclear power station.
IARU Region 3 Secretary, Ken Yamamoto JA1CJP said the Japan Amateur Radio League (JARL) HQ station JA1RL and other amateur stations are maintaining their effort to support the disaster relief operation.
Ken JA1CJP said, "In less damaged areas, the electric power supply is being restored gradually and local amateur radio club members have started to establish stations at shelters."
The information is being coordinated as part of an organised rescue and relief effort. It seems likely to continue for some weeks and months to come. The 8.9 on the Richter scale quake hit off north-eastern Sendai and triggered a ten-metre tsunami on Friday.
Ken JA1CJP quoting local news sources said, "The situation is getting worse. On March 15, police announced that 2,414 people have been killed (up from 1,627 24 hours earlier) and 3,118 are reported missing (about double in the same period).
"Some 55,380 houses/buildings were damaged by the earthquake and 3,000 houses washed away by the tsunami."
Rescue teams have arrived and started their activities in the affected areas. They came from many nations including Korea, Singapore, New Zealand, China, USA, Germany, Switzerland, Australia and Russia.
In all the Japanese government has received help from 91 nations and territories and nine international organisations.
Ken JA1CJP said another worry is leakage of radio-active gasses at the Fukushima nuclear plant which was damaged by the earthquake and tsunami.
A shortage of fuel, disruption to rail and road transport have been reported from many affected areas still recovering from the worst earthquake in 140 years followed by a widespread tsunami that swept away so much.
JA1RL continues to operate under instruction to be an emergency traffic centre and increasingly receiving help from JARL members in the affected area. It is using the 7 MHz SSB, 144 MHz SSB/FM and 430 MHz SSB/FM.
Many other stations are active and are using various frequencies including some battery powered and others using small generators to exchange rescue and disaster relief operation information with JA1RL and others.
While 3525, 7030, 7043 and 7075 have been mentioned as in use, it's wise to keep those and all of the Centre of Emergency (CoA) clear of normal and non-urgent traffic. There is no call for additional foreign radio amateurs.
- Jim Linton, VK3PC, Chairman IARU Region 3 Disaster Communications Committee.


Here is Jim Linton's earlier report (posted here at 07.00 on March 14, 2011):
'Situation worsens after triple disasters hit Japan'
Damage following the worst earthquake in 140 years and a tsumani that wiped away part of north-east Japan, comes news of power outages caused by major trouble at a nuclear power station.
Ken Yamamoto JA1CJP reports that according to police information as of 10am local time on March 14, the death toll is 1,627 and the reported missing person count is 1,720.
"It is only the official count and the number is still expected to increase. Thousands of bodies are reported to have been found on the coast of the tsunami suffered area," he said.
A Miyagi prefecture source says that the death toll will be in the order of ten thousands in that prefecture alone.
The 8.9 on the Richter scale quake hit off north-eastern Sendai durning the late afternoon on Friday March 11, and triggered a ten-metre tsunami.
At the request of Central Emergency Communication Committee, Ken JA1CJP, the IARU Regional 3 Secretary, said the JARL is operating its HQ station JA1RL in Tokyo, and regional HQ stations.
Earlier it was reported that JA1RL was using 7 MHz SSB, 144 MHz SSB/FM and 430 MHz SSB/FM.
He said, "Many other radio amateurs are thanked for providing information and exchanging support to the rescue and disaster relief operations. Those who can operate in the affected areas are providing a lifeline for rescue teams and those at local shelters. Some stations are operating with car batteries and others with engine generators."
Ken JA1CJP said, "Another problem is the nuclear power plant where the water supply system failure caused overheating of the nuclear fuel bar. That causes some radioactive gas release from the plant and people have been evacuated from the surrounding area."
The earthquake also damaged electric power generation plants fuelled by oil or natural gas, resulting in a shortage of electricity.
Tokyo Electric Power Company plans to stop supplying power to certain parts of its service area on rotation basis to cut power consumption. This shortage of power may also stop or restrict the operation of the train systems around Tokyo.
- Jim Linton, VK3PC, Chairman IARU Region 3 Disaster Communications Committee.



Frequencies used in Japan for emergencies
Here is some additional info about frequencies in use on 7 MHz for relief efforts:
Following information received from Ken Yamamoto JA1CJP of JARL These frequencies are known to be in use for the response to the Japanese earthquake.
7043 kHz SSB controlled by JR3QHQ the Osaka branch manager of JARL He is gathering incident information on radio and forwarding this information onto the internet.
7075 kHz SSB is operated by JL3YSP in Wakayama occasionally. 7030 kHz which is the JARL emergency communication frequency in their bandplan is in use by JA7RL (JARL regional HQ station).
The last frequency is particularly QRP relevant. There are obviously propagation factors which would limit their range but would all amateurs please make every effort to avoid interfering with emergency communications on these frequencies.
Thanks & 73,
Greg, G0DUB
IARU Region 1 Emergency Communications Co-Ordinator
(thanks to Lars, OZ1FJB for this update)
(posted at 00.30z, March 15, 2011)
RAST makes appeal for donations to help JARL after earthquake and tsunami
The Radio Amateur Society of Thailand appeals to all its members to help their fellow radio amateurs in Japan following the magnitude 8.9 earthquake and devastating tsunami that stuck the eastern part of Honshu island on March 11, 2011.
On Monday, March 14, RAST is to make an initial donation of 50,000 baht to the Japan Amateur Radio League to support its activities following the earthquake and tsunami. Following the disaster, mobile telephone networks in many areas have not been functioning and communications to and from the stricken areas has been a major challenge for the authorities and residents alike.
Radio hams are thus in a position to play a key role in disaster recovery efforts.
RAST also recalls the generous and prompt help that the JARL provided to RAST following the tsunami along the Andaman Sea coast on December 26, 2004. Out hearts to go out to everyone afflicted by this tragedy in Japan.
Here is the text of an email message sent to over 200 members and friends of RAST on March 13:
Subject: Appeal for donation to help JARL and radio hams in Japan

Dear RAST member or friend of RAST,
On behalf of President Chaiyong Wongwuticomjon, officers of RAST and all members, the Radio Amateur Society of Thailand under the Royal Patronage of His Majesty the King would like to express its deep grief and sorrow to the people of Japan at the grave loss of life and property suffered in the devastation brought on by the 8.9 magnitude earthquake of March 11, the ensuing tsunami and a series of aftershocks.
It is our understanding that during the emergency situation which is continuing in Japan as this message goes out Japanese amateur radio operators have been playing a key role in facilitating communications in and around the disaster areas and the Japan Amateur Radio League (JARL) and many of its members are providing communications and are assisting in disaster relief efforts.
As such, we would like to help our sister society financially and to this end RAST is now seeking donations from its members and friends that we will forward to the JARL. On Monday, March 14, 2011 RAST intends to send a cheque for 50,000 baht to the JARL by express post and we will send a follow-on cheque with the balance after the donations we receive exceed this figure.
With this email, we invite you to help the JARL and Japanese radio amateurs in their relief efforts by making a donation to the Radio Amateur Society of Thailand with a transfer of funds to the RAST savings account at the Krung Thai Bank (KTB) Pradipat Branch, account number: 034-1-86101-4. Transfers may be made from an automatic teller machine (ATM) in Thailand, by using Internet banking or by a making a wire transfer from your bank to this account.
Please send a copy of your ATM receipt (or any other receipts) for a transfer of funds as an email attachment to RAST International Liaison Officer Tony Waltham at this email address (tony.w
[email protected]
) so that we can have a record of your donation.
May we thank you in advance for any financial support you may be able to provide that will help our fellow radio hams in Japan cope with the tragedy that this natural disaster has brought upon their country.
Sincere 73,
Tony Waltham, HS0ZDX
RAST International Liaison Officer
(Please forward this appeal to any ham friends who you feel would like to help the JARL and Japanese radio hams in this way. Thanks and 73s)
The March AGM meeting
March AGM mourns Winit, HS1CKC, silent key
HS0AC club station will be named the 'Winit Kongprasert Memorial Station'
Over 400 mourners attend the cremation of Winit Kongprasert at Wat Jollapratan in Pakkred on February 26, 2011. (Photo by Barry, ZL1DD)
The March RAST meeting and AGM on Sunday March 6 began on a sombre note with a two-minute silence to mark the passing of RAST Vice President Winit, HS1CKC, who died in a tragic motorcycle accident in Petchaboon on February 19, aged 51. His untimely death has left a vacuum in the Radio Amateur Society of Thailand that will be hard, if not impossible, to fill.
Over many years, Winit had performed many activities for and on behalf of the society, conducting the 40-metre net from the HS0AC club station every Wednesday evening, serving as deputy manager of the club station at AIT and helping to organise RAST's participation in contests from there, including expansion work at the club station that was taking place when he died involving the construction of a third antenna tower.
Winit had also been QSL manager for the E20AS callsign that is used for RAST's special event and DXpedition activities which he had led, usually taking place on an island in the Gulf of Thailand during the Songkran holiday break in April each year.
Winit will be sorely missed by his wife and two sons, his family, his friends at RAST and fellow hams around the world.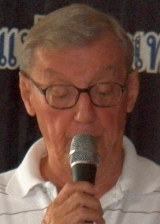 Following the two minutes of silence in respect, HS0AC Station Manager Finn Jensen, OZ1HET, paid a personal tribute to Winit, "a kind, polite and helpful person" and he noted how HS1CKC had been very much engaged in work at HS0AC. Finn also extended his sympathies to his wife and children at the "devastating news".
May Winit rest in peace, Finn concluded -- a sentiment that is surely echoed by all who knew this great person.
The RAST committee meeting held prior to the AGM had also agreed to a suggestion made by Fred Laun, K3ZO and HS0ZAR, that the HS0AC club station be named the Winit Kongprasert (HS1CKC) Memorial Station --
Satani Anussorn Winit Kongprasert (HS1CKC)
in Thai -- in his honour.
Chalermphon (Champ) Muangamphun, E21EIC, also distributed DVDs to members at the meeting that had been made by Winit's son, E22TT, with a video slide show in a tribute to Winit.
Kunchit, HS1JC, appointed as RAST vice president
Presiding over the meeting, Chaiyong announced later that he had appointed Kunchit Charmaraman, HS1JC, to the position of RAST Vice President to succeed Winit while RAST also would approach Swen Roeder, HS0ZFZ, regarding who should manage QSL cards for E20AS operations.
The March 6 meeting was divided into two sections: formal and informal, and the formal part (the AGM) beginning after a one-hour delay when a quorum, which is half of the total membership, was not achieved.
RAST President Chaiyong reviewed the society's activities over the previous 12 months and also summarised the society's accounts and financial status along with membership statistics (these details had also been provided in documents circulated to every member by mail two weeks in advance of the meeting).
An auditor was nominated during the AGM and was endorsed unanimously, this being the reappointment of Prateep Saengthammarat for a fee of 7,000 baht.
RAST QSL Bureau report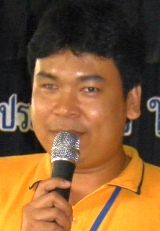 Champ also provided a QSL bureau report for the previous year and between March 5, 2010 and February 26, 2011, there had been
22,121 QSL cards received (weighing a total of 66.363 kg)
, while outgoing cards for the period from March 19, 2010 to February 28, 2011 had amounted to
11,326 QSLs (weighing in at 32.298 kg)
.
QSL cards delivered to members' homes for the period March 2, 2010 to February 8, 2011 were sent by post at a cost of a total of 1,368 baht, with members having paid 351 baht towards this and E21EIC sponsoring the difference of 1,017 baht.
Figures for the previous two years supplied by Champ were as follows:
| | | |
| --- | --- | --- |
| | QSLs incoming | QSLs Outgoing |
| Number: | 27,824 QSLs | 21,249 QSLs |
| Weight: | 83,472 Kg | 32,298 Kg |
(2009 outgoing cards sent between 03/02/09 and 17/02/10)
Delivered direct to homes (03/03/2009-26/02/2010):
Postal fees 1,712, members paid 344 baht, E21EIC sponsored 1,368 baht
| | | |
| --- | --- | --- |
| | QSLs incoming | QSLs Outgoing |
| Number: | (no record) | 9,195 QSLs |
| Weight: | | 27,585 Kg |
Delivered direct to homes (03/06/2008-25/02/2009):
Postal fees 959 baht, members paid 0 baht, E21EIC sponsored 959 baht
Team set up to develop amateur radio
The National Telecommunications Commission (NTC) has established a 12-man Amateur Radio Development (ARD) subcommittee to draw up a strategy to develop ham radio in Thailand.
This move comes following the recent establishment of the National Broadcasting and Telecommunications Commission (NBTC) that will be taking over the reins of telecommunications administration, as well as to oversee broadcasting as well. The handover is expected to occur later this year and this committee homes to complete its findings and recommendations by then.
Serving on this committee, which is now organising public hearings around the country, is senior RAST advisor Thida Denpruktham, HS1ASC.
With meetings already conducted in the North (in Chiang Rai), the South (Hat Yai) and Northeast (Buri Ram), the next meeting will take place in Bang Saen, Chon Buri on March 11 and the committee has notified RAST that it will provide travel expenses and accommodation for six representatives from RAST to attend this meeting.
The 12 ARD subcommittee members are all licensed radio amateurs themselves, or have passed the examination, with five of them being government officials. Thida, who is also the Editor of 100 Watts magazine, is in charge of strategy and planning.
Panel, Senate to select commissioners for NBTC
A selection panel comprising senior government officials, representatives of professional associations and members of non-profit organisations has been seeking applications for candidates to serve as commissioners of the National Broadcasting and Telecommunications Commission (NBTC).
This follows the passage of the 2010 Frequency Allocation and Telecommunications Business Act that took effect on December 20, 2010, stipulating that 11 NBTC commissioners by selected by the Senate within 180 days of enforcement of the law.
The panel will select two lists with 44 candidates and forward this to the Senate which will vote to choose the 11 finalists who will become commissioners.
Among those in the running is RAST committee member and newly-appointed Vice President Kunchit, HS1JC, and during the March RAST meeting many members took the opportunity to wish him every success in the selection process.
'Ham radio is more than you might think'
A day-long seminar entitled "Ham Radio is more than you might think" is coming to Surat Thani later this month. On Saturday March 26 many radio amateurs will make presentations in Poonpin District about amateur radio and provide demonstrations of operations that will include earth-moon-earth (EME) communications, satellite communications, APRS, ARDF, HF contesting, Voice over IP/Echolink and disaster relief communications.
Led by Champ, E21EIC, there will also be ARRL Volunteer Examiner testing. (Anyone who is interested in sitting this VE exam should contact Champ, E21EIC, directly at e21eic(AT)arrl.net.) This is the second seminar conducted with this theme, with the first having been staged in Lampang last October.
Harry Brose, NJ2Z/HS0ZFR presents an envelope containing 4,000 baht to RAST President Chaiyong, being revenue received from examinees sitting for ARRL VE examinations on February 26. Other VE examiners pictured here (from left) are Aki JA6ECJ/VA2AKI/W600, Kamol, E20EHQ and VEC coordinator Champ. E21EIC, at right. HS0ZDX photo

During the meeting, Champ and a group of VE Examiners who took part in the recently-conducted VE Examinations in Bangkok on February 26, 2011 handed over the sum of 4,000 baht derived in examination fees to RAST, with President Chaiyong accepting this on behalf of the society.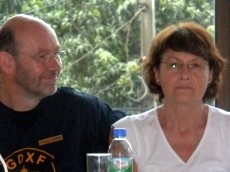 Thomas, DL1AMQ with XYL Gaby at left; HB9PHJ, John, and XYL at right. Photos by HS4DDQ
New faces at the March meeting

Newcomers who introduced themselves at the March meeting were DL1AMQ, Thomas, from eastern Germany near the Polish border, along with his wife Gaby, DL1HJR, Hans-Joachim from Guestrow, and HB9PHJ, John, here with his XYL and who is also HS0ZJS when based here when he stays in Bang Saphan, Prachuap Khiri Khan Province.
Pictured at left: DL1HJR, Hans-Joachim
HS0AC club station activity
Work has begun on a third tower to support contest operations and other activity from the HS0AC club station on the campus of the Asian Institute of Technology. The tower has been erected at a total cost of 22,000 baht, according to HS0AC Station Manager Finn, OZ1HET, while a second-hand Force 12 C3 antenna has been acquired for 6,000 baht from Sam, HS0ZDY.
During the February meeting, donations were solicited from members and the sum of 4,080 baht was raised, while Winit had paid 5,000 baht in advance for the mounting of the tower.
Other expenses entailed in this club station expansion with the new tower and antenna was the cost of a second-hand C800DSK rotator from a ham in Chiang Mai for 10,800 baht. RAST is now seeking additional donations to cover the outstanding expenses of some 23,000 baht.
Finn also added that during February, HS0AC participated in two contests, the PACC DX Contest over the weekend of Feb 12-13 with 73 QSOs for a total of 1,387 points, and the UBA DX Contest on the weekend of Feb 26-27. The final score in the Belgian contest was 28,100 points, with a total of 238 QSOs.
In earlier news:
RAST Vice President Winit, HS1CKC, a silent key
Dies in tragic motorcycle accident
RAST Vice President Winit Kongprasert, HS1CKC, died on Saturday February 19 in a tragic motorcycle accident in Phetchabun Province in northern Thailand.
Khun Winit, 51, a senior executive at data storage manufacturer Western Digital (Thailand) Co. Ltd, had been one of the pioneers of amateur radio in Thailand and an active operator on the VHF and HF bands from his home station, the HS0AC club station, where he conducted the 40-metre net, and from his car while mobile.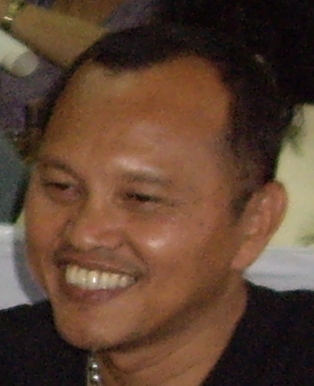 He had also helped to establish the Thailand DX Association (HSDXA) which began as the "Thailand Group 1996" (TG1996). Always active on behalf of amateur radio in Thailand and a key committee member of RAST for many years, Khun Winit had been an inspiration to many hams in Thailand and had served the society in many capacities.
At the time of his death, Khun Winit had been Vice President of RAST and also deputy manager of the HS0AC Club Station at AIT.
He leaves a wife and two sons and will be sorely missed by his family, his many friends and fellow hams.
Bathing rites took place on Sunday February 20, at Sala 3, Wat Jollaprathan Rangsarit in Pakkred, Nonthaburi at 4 p.m. Buddhist blessings and prayers, sponsored by the Radio Amateur Society of Thailand, followed that evening and these ceremonies took place nightly until Thursday, February 24, while Winit's body was cremated in a ceremony attended by over 400 mourners .
May he rest in peace.


The obituary of Winit Kongprasert, HS1CKC, that was published in the Bangkok Post newspaper on February 26, 2011.


Cremation of the father of Narissara (John), HS1CHB/N9WMS
The cremation of the father of RAST Special Activities Manager Narissara (John) Showanasai, HS1CHB/N9WMS took place at Wat Thepsirin on Sunday, February 27, 2011.
Narissara's father had passed away on November 8, 2010.
Field day contest and VE exams
The 2011 Thailand Field Day Contest took place on the first weekend of February, beginning on Saturday February 5 at noon, local time, and then continuing for 24 hours until February 6 at noon. Contest QSOs involved an exchange of callsign, RST, TFDC Class and QTH (province). Information and rules (in Thai) can be found at http://fieldday.100watts.com
Thanks to Champ for this, and also for organising the next US amateur radio examination on February 26, 2011, which was sponsored by RAST and began at 9 a.m. that day.
The examination will take place at Bangkok University's Building 9, floor 3 and Room 935. The university is located at 119 Rama 4 Road, Klong Toey, Bangkok and the VE team comprises KY1A/E21EIC, Champ (VE Team liaison and contact person), KE2Y/E21AOY, Wara, WQ2C/9M2CQC (ex 9W2QC), Sion, and W6OO/JE6ECJ (also VA2AKI), Akira.
Information and registration can be found at http://www.e21eic.net
Larry Patin, HS0ZBH, passes away
The Reverend Lawrence (Larry) Patin, 73, HS0ZBH/N8ALV, of Grand Rapids, Michigan, passed away on January 8, 2011 at the St Clement Health Care Center in Liguori, Missouri in the United States after a long battle with brain cancer.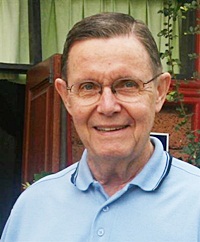 Larry, a Redemptorist Father, had first arrrived in Thailand in 1965 and had remained in Thailand up until December 2009 when he was diagnosed with a brain tumor and he returned to the USA for treatment.
He was first asked to serve in the then St. Louis Province Redemptorists Mission in Thailand where he spent the next 45 years working among the poor and most abandoned, performing many tasks and in many roles. He had served as pastor and church builder in many places, rector and teacher at the seminary, novice master, performing several six-year terms and served as the director and Pastor of the Leper Colony in Khon Kaen Thailand for almost ten years.
Fr. Larry had been Director and Superior of the Redemptorists Center at Pattaya, Thailand where he worked with the underprivileged, the blind, the disabled, street children, unwed mothers and orphans. He had served in many capacities for the Redemptorists in Thailand.
A former life member of RAST, Larry had been active during the 1970's and early 80's with the callsign HS4AMA and, as the holder of the callsign N8ALV, was able be among the first to receive a Thai-US reciprocal licence and the call HS0ZBH in 1988.
May he rest in peace.
4S7PB now a silent key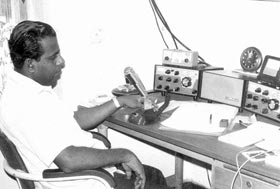 One of the pioneers of the Southeast Asia network (SEANET), Paddy Gunasekera, 4S7PB, has passed away.
Paddy had been a founding member of SEANET and had been one of its regular net controllers for many years.
He had also been a past secretary of the Radio Society of Sri Lanka, a council member and had played an active role in developing amateur radio in his home country.
May he rest in peace.
Report by Tony, HS0ZDX
For earlier news see our archive for the period from May to September 2010
here