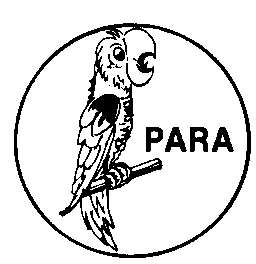 Philadelphia
Area
Repeater
Association
---
NOTE: This website is a personal, private, endeaver and has NO official connection to PARA.
---
PARA
Quadrant Repeater System
Information Center
---
QUADRANTS
The Philadelphia Metropolitan Area is divided into four PARA Quadrants. Two of these Quadrants reflect the original two groups that merged to form PARA in 1970;
The Les Voyageurs in the Northwest Quadrant and
The Main Line VHF Society in the Southwest Quadrant.

Each Quadrant has it's own, local area coverage, repeater......
The Northwest Quadrant repeater, located in Quakertown, PA, is WA3IPP/R on 146.880 MHz.
The Northeast Quadrant repeater, located in Feasterville, PA, is K3ZFD/R on 146.970 MHz.
The Southwest Quadrant repeater, located in West Chester, PA, is W3EOC/R on 146.940 MHz.
The Southeast Quadrant repeater, located in Camden, NJ, is W2CAM/R on 146.820 MHz.

Below is a "Quadrant System Map" and links to information on each quadrant repeater.


---
---
PARA Quadrant Repeaters
* Indicates WebPage Under Construction

---
WebPages designed and maintained by David Zollers

Copyright © 2006. All Rights Reserved.

Last updated on 03/30/2006.

Member of  
You are visitor
to this page since 6/5/2000.