TEXT LABELS ON YOUR HOMEMADE EQUIPMENT
(2000)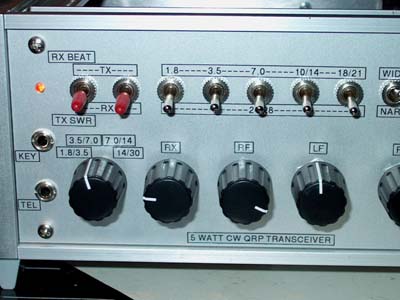 How to make simple text labels on your homemade equipment
We all know the problem: Building a nice cabinet around the just finished homemade equipment.
The solution I found is: Buy a standard housing and make text labels with a label printer. What you need are a label printer, a pair of scissors and that is it!
---
THE PROCEDURE
Step 1: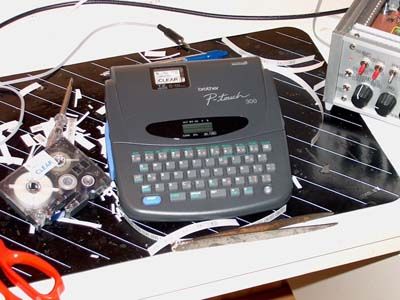 The equipment...
Step 2: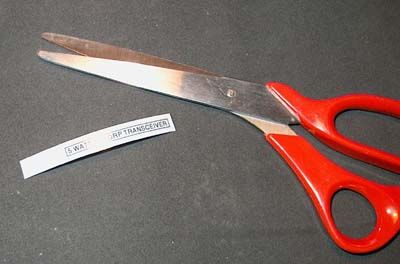 Make the text label with the label printer on clear tape with black text (or else if you prefer).
Set the text label printer to make a box around the text.
Step 3: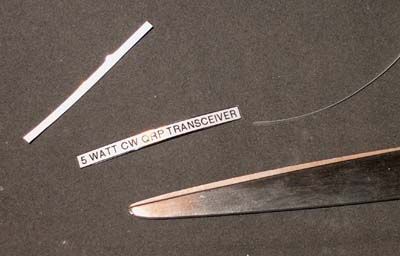 Cut the text label box with the pair or scissors.
Step 4: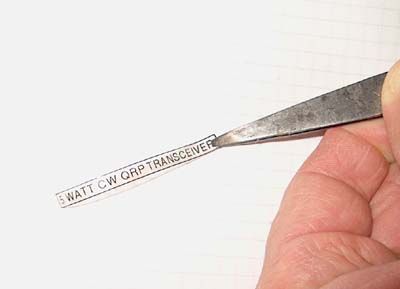 Position the label carefully with a pincet.