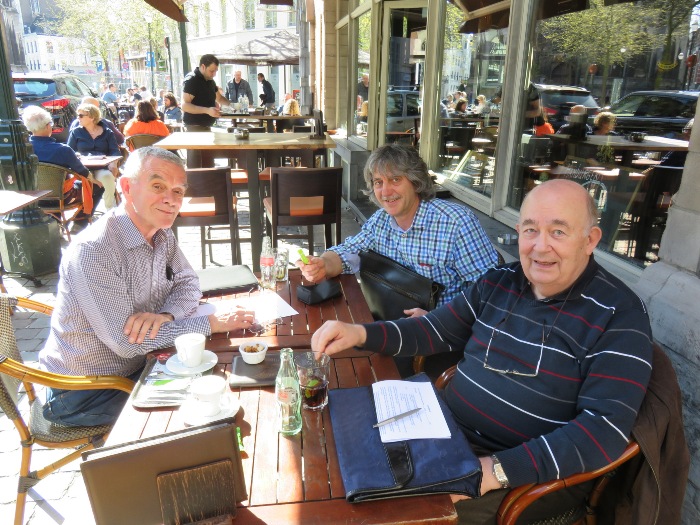 l-r: Don G3BJ, Mark ON4WW and John ON4UN meeting on a sunny terrace in Brussels on May 5th 2016
Signing the paperwork...
And more papers...
Hilary G4JKS acted as official witness at this occasion, signing the paperwork as well...tnx Hilary !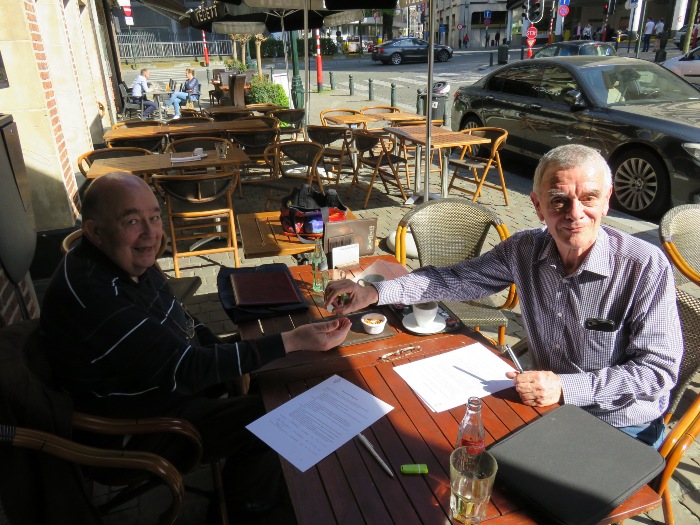 Don hands over a symbolical euro to John...
... and John hands over to Don the usb stick containing all files related to Ethics and Operating Procedures for the Radio Amateur.
Tnx Don and IARU for accepting to take over the booklet !
This will ensure, as Amateur Radio evolves, that the content of the booklet will evolve accordingly.
Many thanks indeed !