OH6AW/8 IOTA DX pedition took place on 29.6.-5.7.2001 in Hailuoto.
On this site we have some pictures from our pedition.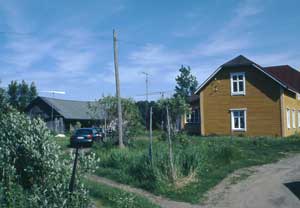 Here is the station. On the left is the 6m beam, on the right side of
the log is the 2m beam and the next one is the TH3 tribander beam.
The house is about 200 years old.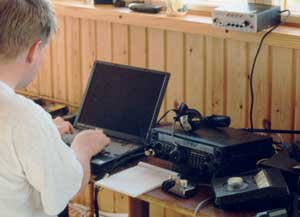 Here is one of our rigs. We had three rigs in use. Two rigs was
Yeasu FT-847, one for 2 and 6 meter bands and an other for 15 and
20 meter bands. Kenwood TS-430S was for 40 and 80 meter bands.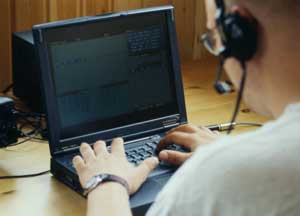 Operator Jarno working. Log software was CT. During the pedition
we worked over 3.800 QSO.

Operators from the left: Juha OH6MTG, Jarno OH6NJ,
Pertti OH6HJE and Markku OH6UV.

This lighthouse is situated on the Marjaniemi area in Hailuoto.
Maybe in the next pedition we will work in that lighthouse.
Many thanks for all those stations we had pleasure
to contact. Many thanks also for all those QSL
cards we already have received. We are still
waiting for cards: QSL info is OH6AD via buro.
We hope to meet you all in the next year on several bands.
73 de Jarno, Pertti, Markku and Juha.