[ My Blog ] [ My Radio Club ] [My Station ]
OM3BD 2011
Here we are back in Slovakia, with an ambitious plan to put up an HF vertical, a 6 and 4 meter duobander, and a pair of 10 element 2 meter yagis with az-el rotator.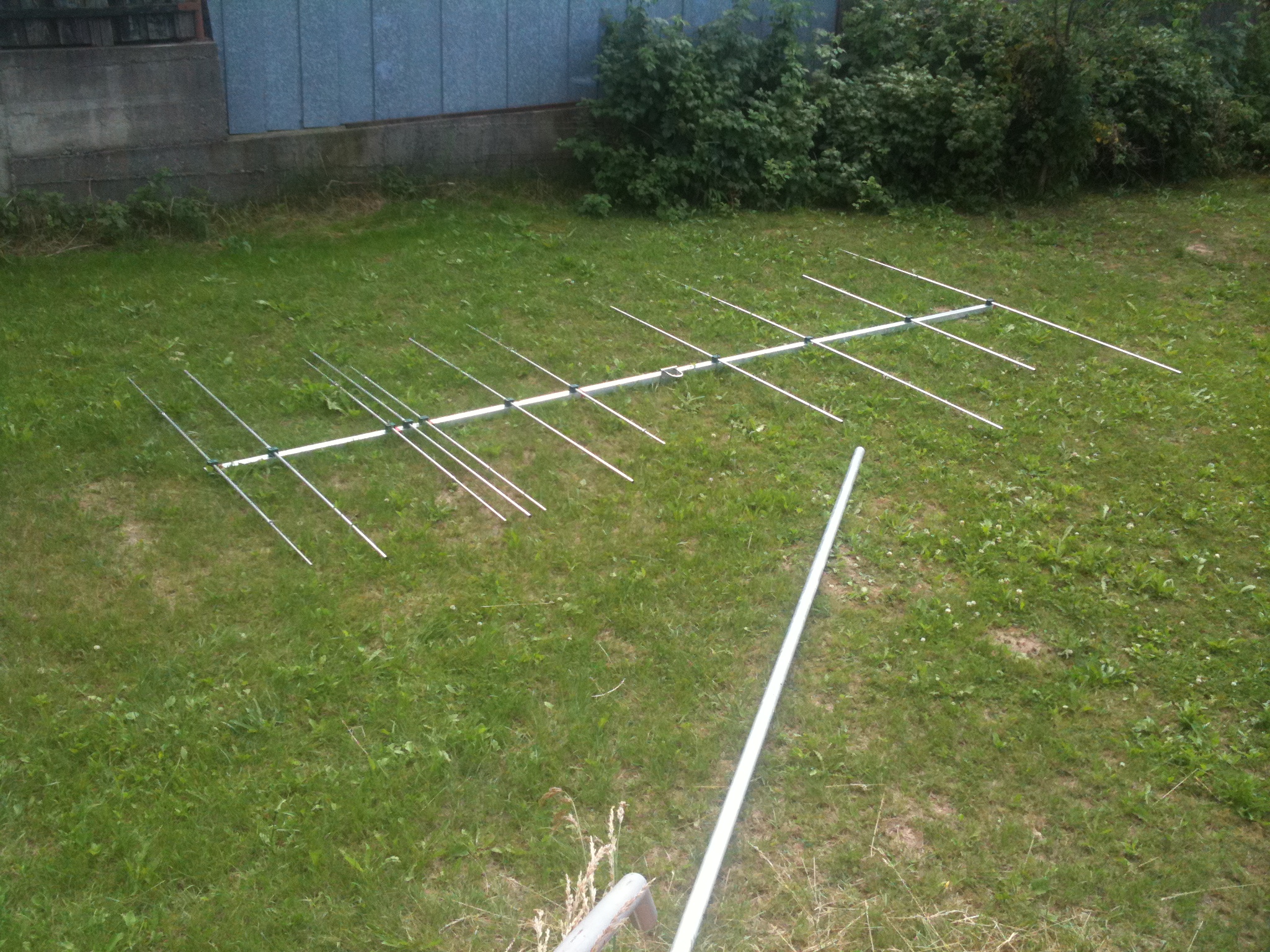 Actually, except for the 2 meter antennas, which were top heavy due to the rotor, the antennas went up easily. I decided to mount the 2 meter antennas at low level on a telescopic mast, with the hope that my very strong father in law would be able to lift the completed array into position by pushing up the mast.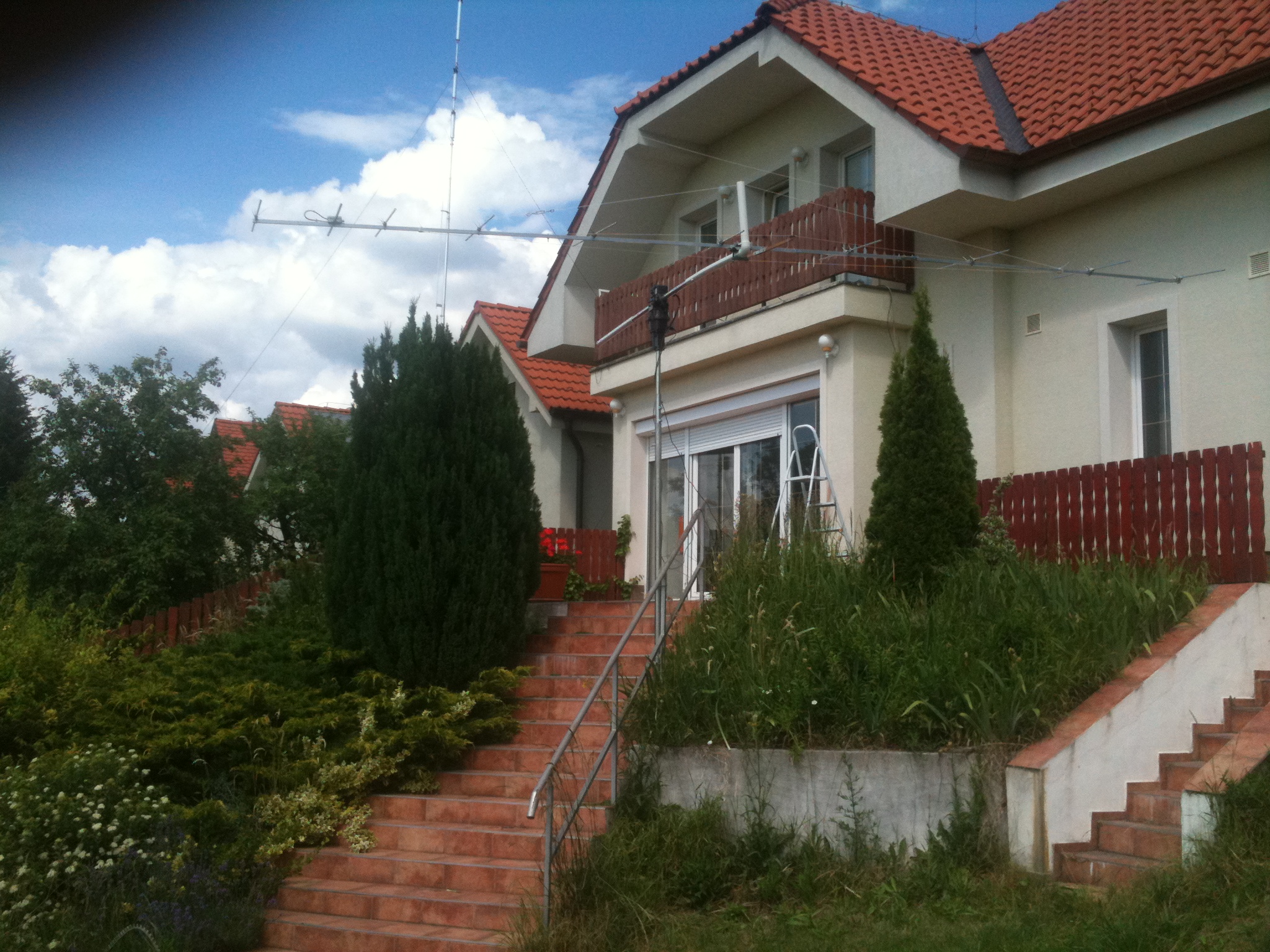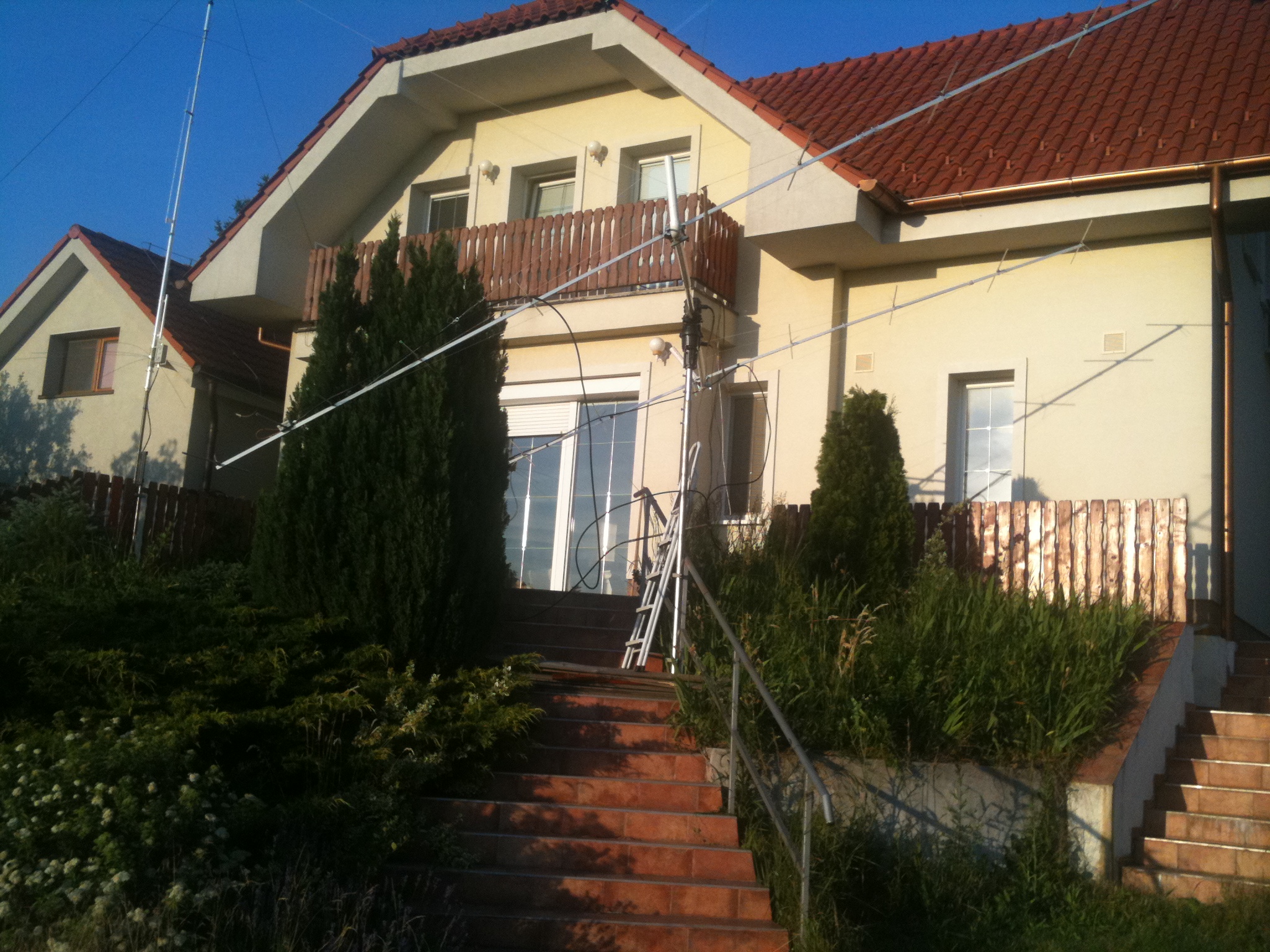 My father in law, with great effort, was able to lift up the antennas. I don't recommend this method and will try to come up with a pulley system or something more efficient for next year.
The 2 meter antennas in their raised position, and the rest of the OM3BD antenna farm, just before the arrival of a storm.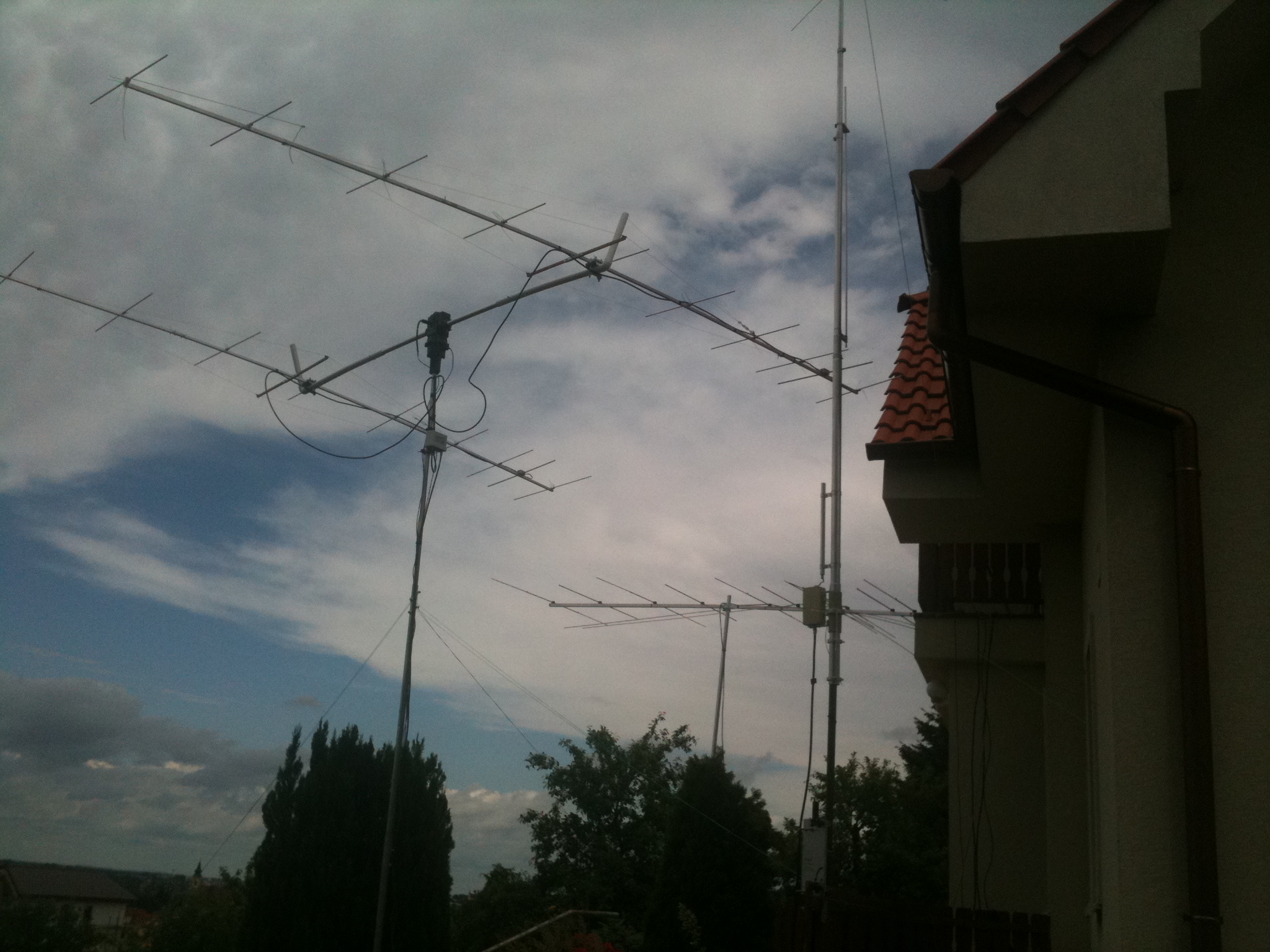 And here are the 2 meter yagis pointed at the moon and making EME contacts.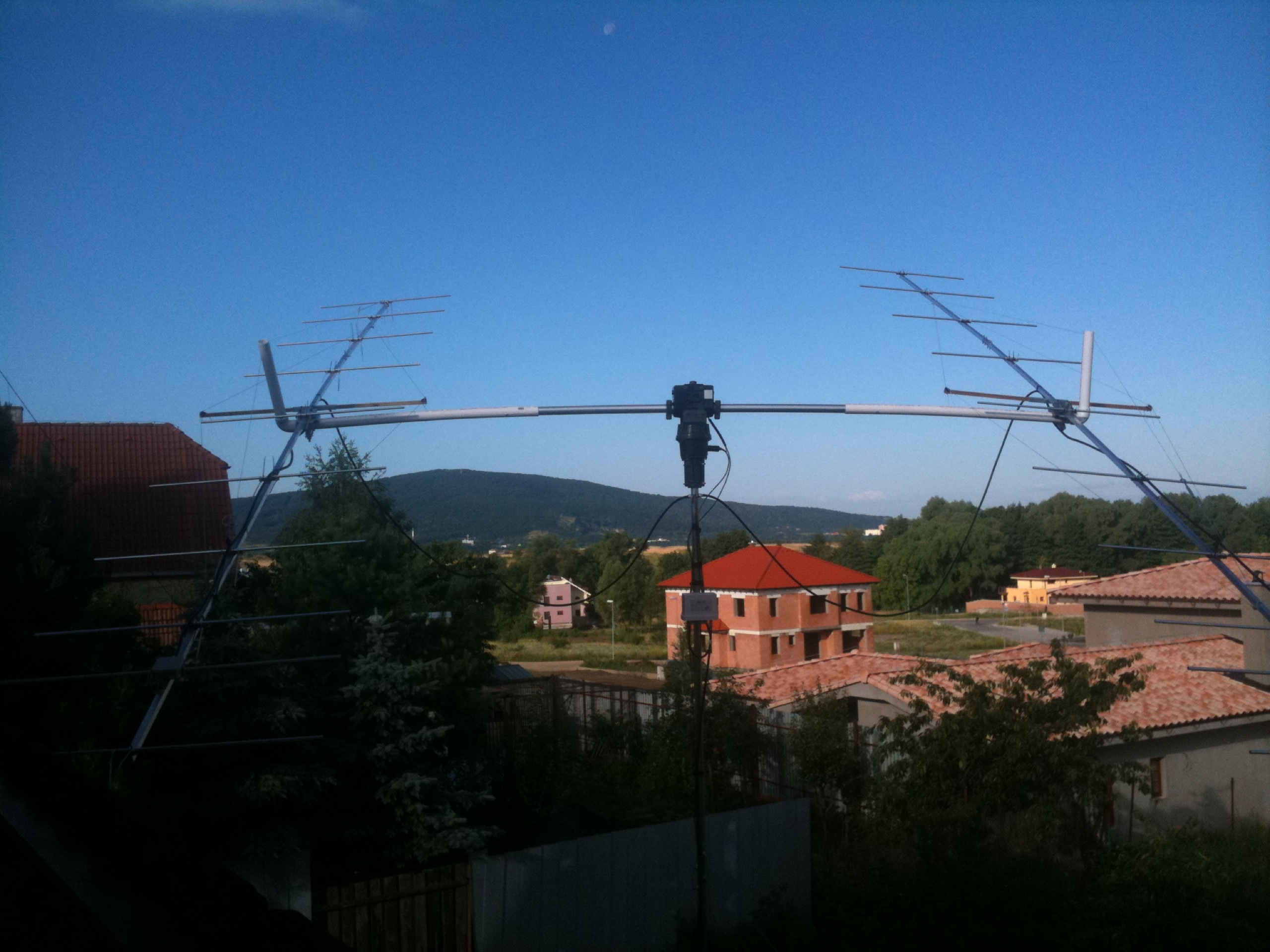 [ NZ5N Home ] [ South Florida DX Association ] [ EME Chat Room ] [ Live CQ on 144 mhz EME ] [ K7MEM Yagi Design ] [ SZR - The Slovak Amateur Radio Union ] [ Make More Miles on VHF ] [ Ping Jockeys - Meteor Scatter ] [ Moon Net EME mailing list ]
Please sign the NZ5N Guest Book.