The tube, 1.25" focuser, and mirror cell are all from University Optics.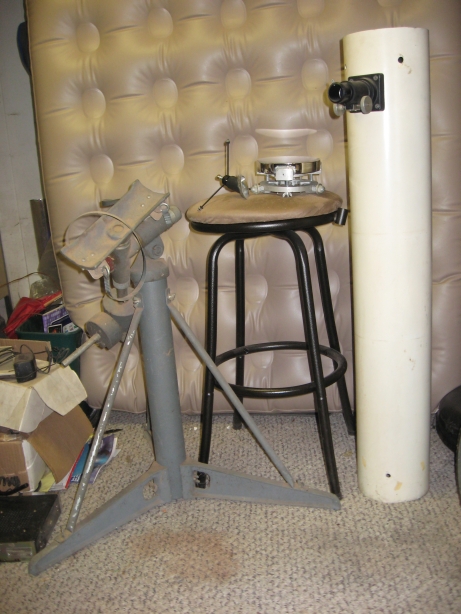 Well here we go the finished re done scope!



The gray wrinkle finish of the old mount is gone and replaced with a high gloss black. The tips of the pedastal legs are painted white to aid in locating them as anti tripping feature.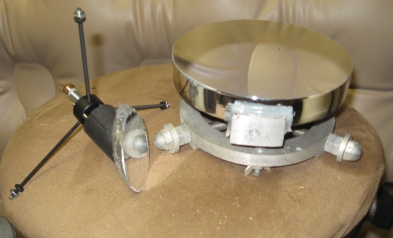 The Spyder and secondary mirror was recently purchased from, 1800 Destiny, Because I just could not locate these parts anywhere.


The primary mirror is a home made mirror using one of those old classic Corning Blanks.
The telescope mount is one of those A Jaegers GEM mounts.
It is almost identical to the ones that Edmund Scientific sold, except Jaegers added those diagonal braces. I found those braces totally annoying. They were constantly getting in the way. The Edmund version of this mount did not have them and it did not seem to suffer from stability without them so in this re build I will be leaving them off.

The Telescope Tube when the scope was first made was a,,, well, this was the 70's afterall, it was a bright almost day glo PURPLE!!!!


Yeah I said it PURPLE!

But through the years it eventually got the clsssic white.

But now all the scopes I make where anti reflections are not a problem, I have been finishing my scopes with that awesome laser etched film.

Depending on how the light is hitting it, It may appear as a highly polished chrome, or a multiple colored 3-D effect tube filled with stars