North Florida Amateur Radio Club
created to support Alachua County ARES(R)
We are a DYNAMIC and VIBRANT amateur radio club involved in almost every aspect of this incredibly fun hobby, teaching and training as many people as we can, both to benefit them and to increase support for serving our Community through backup radio communications in times of need.
---
---
We had a Big WORKDAY at the EOC -- lots of learning & improvement.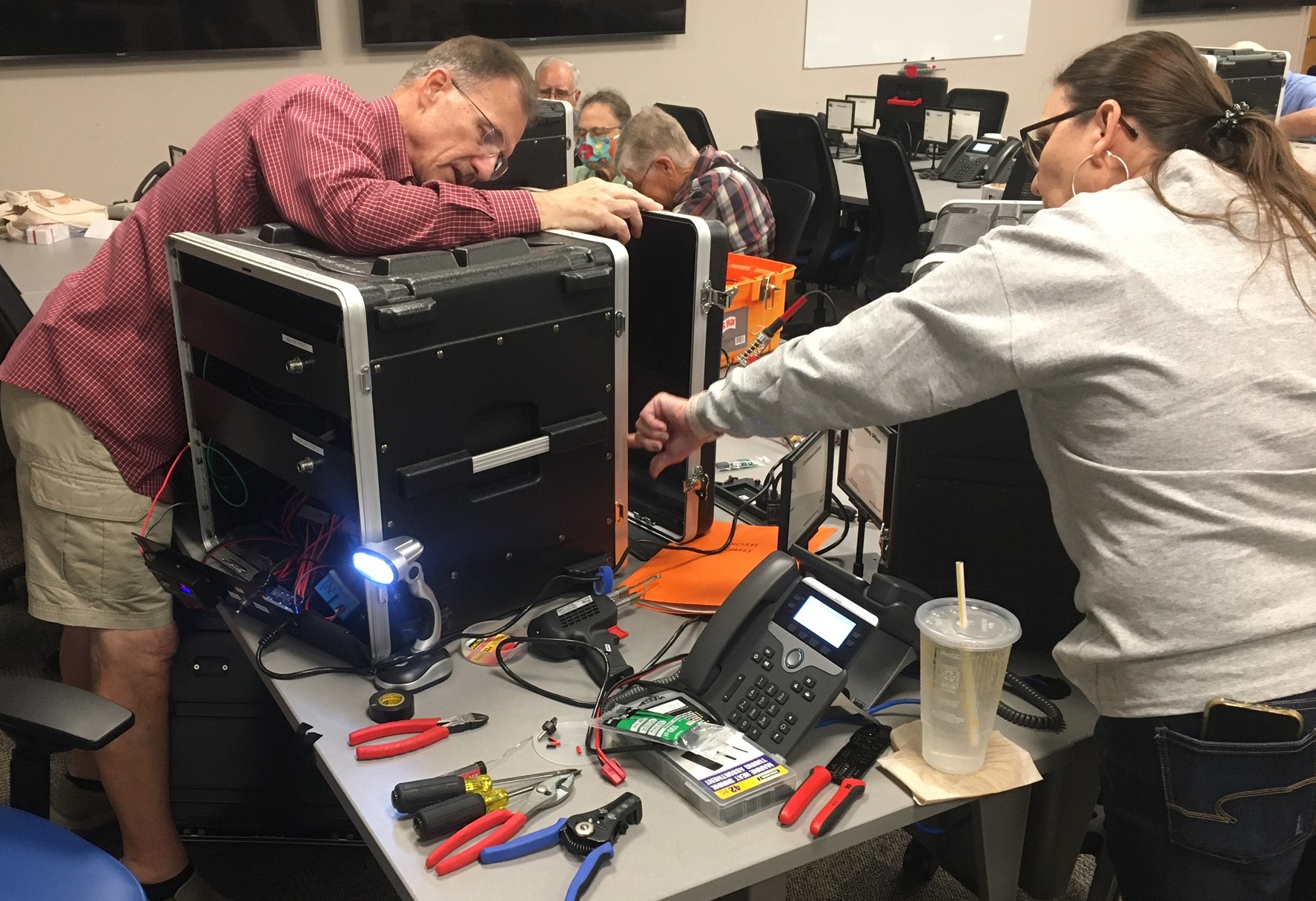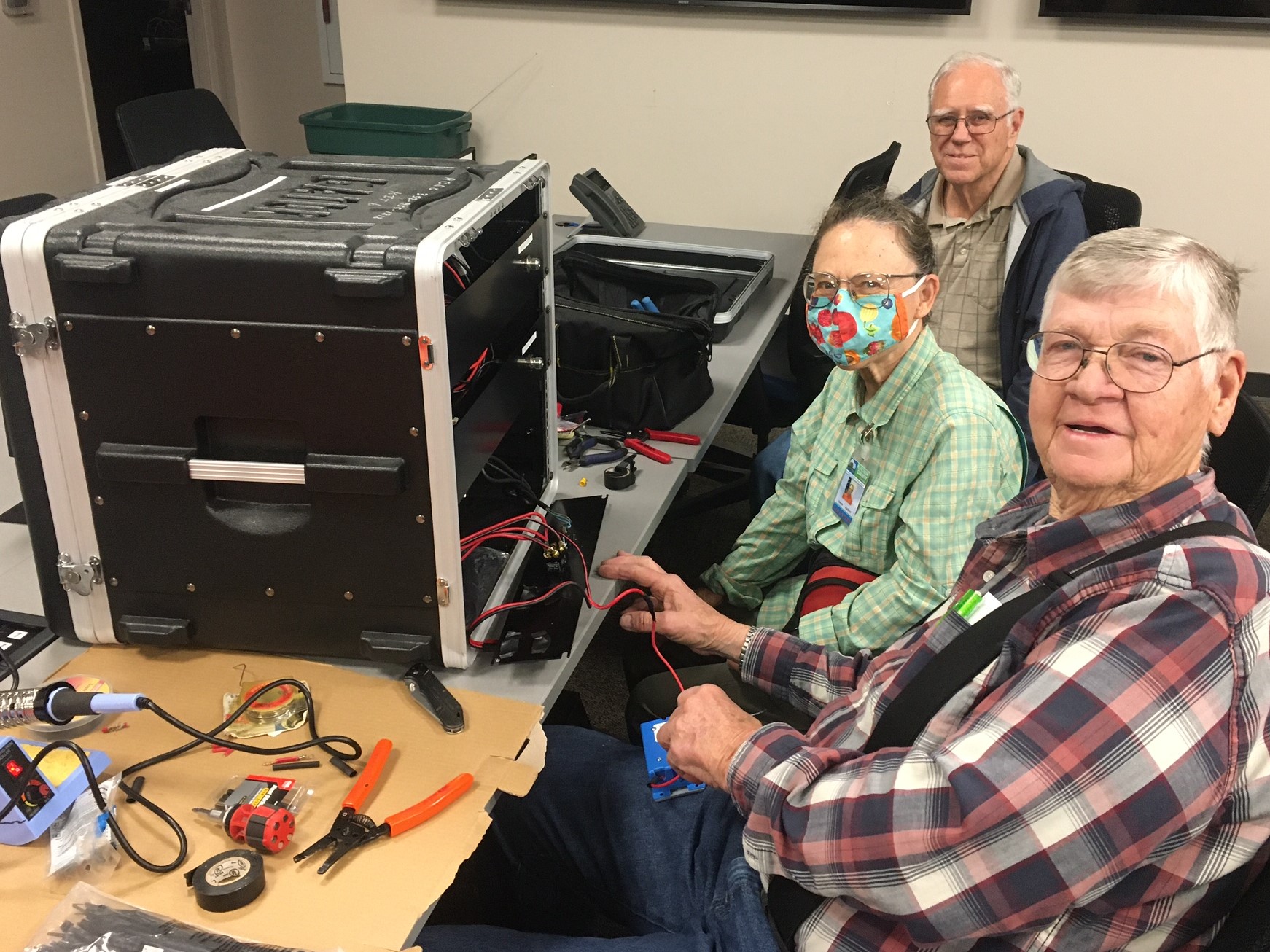 TEN Go-boxes upgraded with protection/safety upgrades...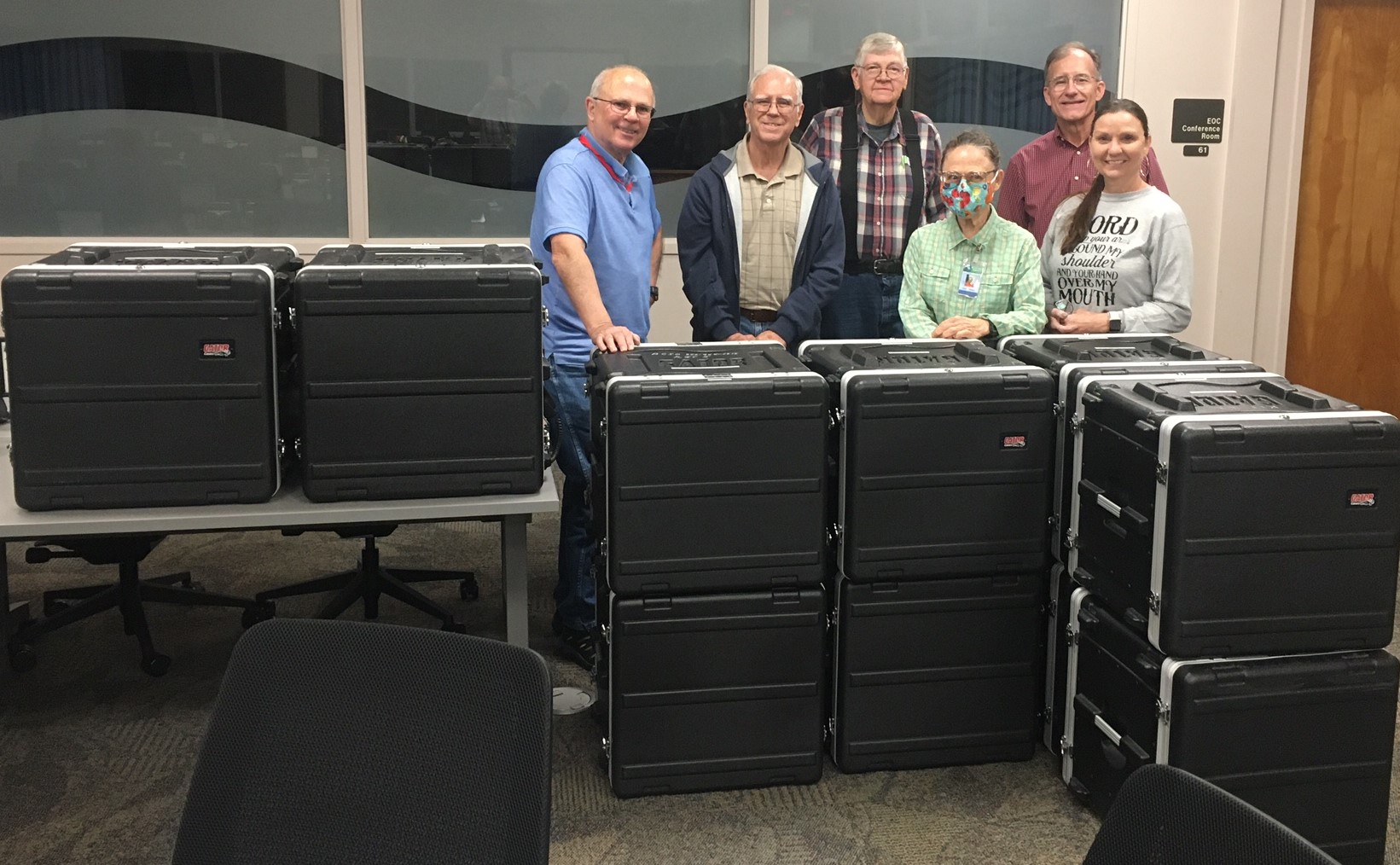 ---
Hope you had a HAPPY THANKSGIVING!!
---
HOORAY FOR THE BEATY TOWER CREW!!
Susan Halbert, Earl McDow, Dan D and Joe P -- possibly others -- got a LOT done at our digipeater site:
1. Installed new LORA Transceiver (solar powered) -- despite the HORNETS NEST (maybe we'll hear about that at the next meeting?)
2. Carried home and FOUND THE PROBLEM with W4DFU-8 (dual frequency AX.25 node / digipeater) -- a PHYSICALLY CRACKED MICRO SD CARD (memory chip). Now with a new chip, testing and planning for repositioning back into service.
---
Our November EXTRA CLASS Course was a great success!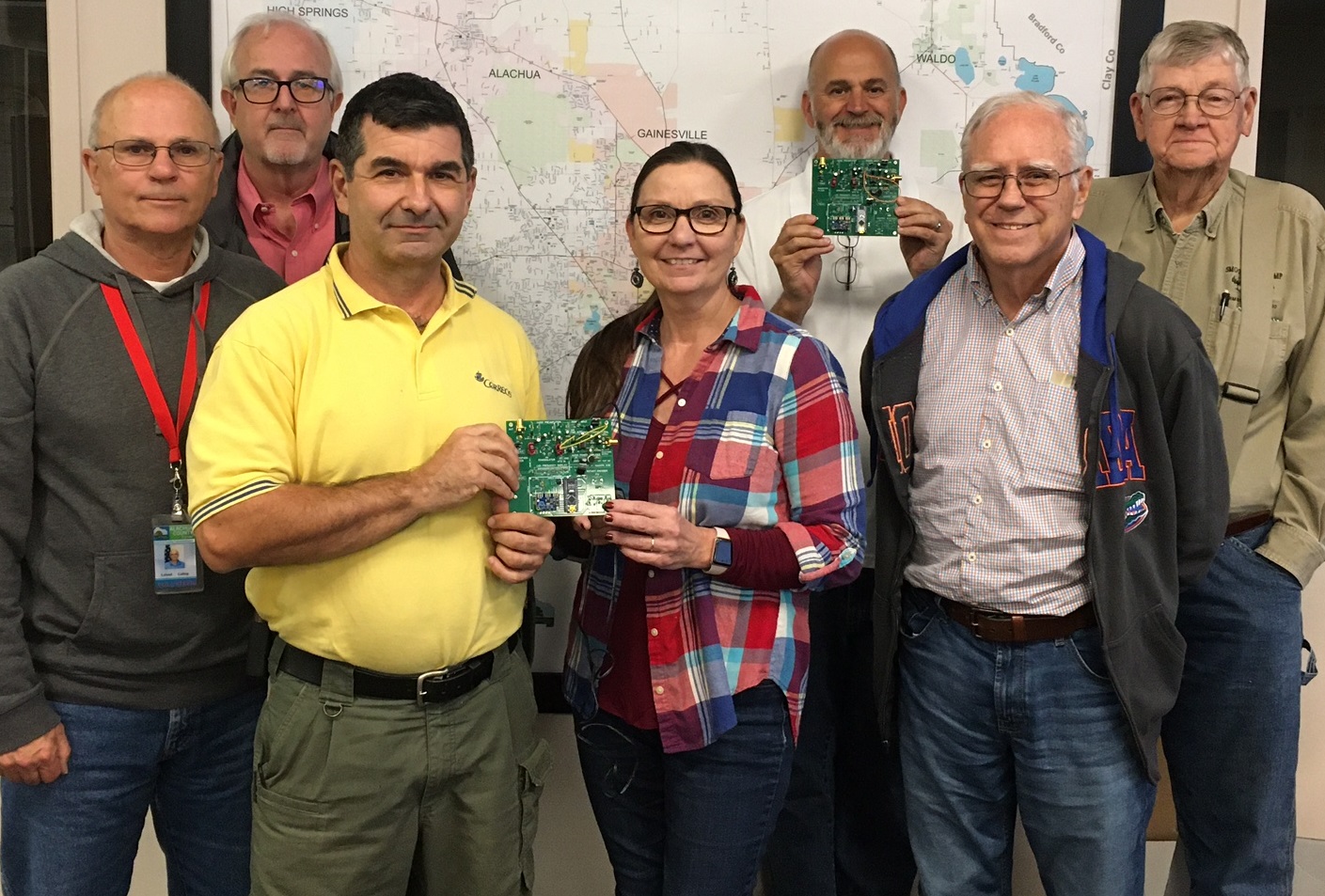 Got the CALENDAR updated!


---
---
2021 Alachua S.E.T. AARIP Draft


---
---
ARES(R)/NFARC meeting ZOOM
https://us02web.zoom.us/j/89530741792



---

Alachua County Shelter Radio Systems Testing: https://qsl.net/nf4rc/2021/MassCareShelterAntennaTesting.pdf
---
Largest Volunteer Communications Exercise In Florida
Whirlwind Boom 2021 huge success thanks to 85+ participants, >>400 messages transferred.
After Action Report/Improvement Plan is Published
(And an error corrected on page 11 & Republished)
FREE WhirlwindBoom AAR/IP Here
AMAZON PAPERBACK / Kindle Version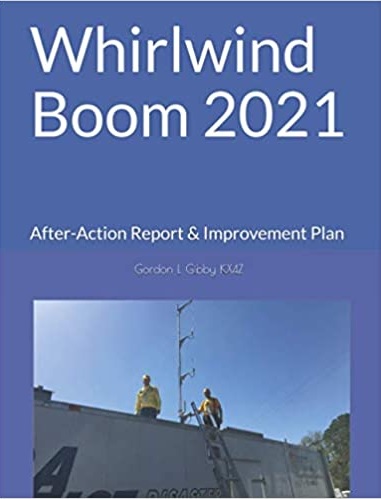 GREAT WORK EVERYONE!! Many new connections were made and much training accompllished.



Leadership in our group is SERVANTHOOD
FCC Licensed Club Callsign:
NF4RC
Contact Information
Trustee
Gordon Gibby MD docvacuumtubes at gmail.com
More information on qrzcq.com



(I have plenty of wood forms if you need one already cut and screwed together.)





Forest Grove NF4RC-7 FireTower station


Beatty Tower dual-frequency station
Our two digital antennas at base of Beatty Towers antenna installation. W4DFU-7/8/9
Art on top of Beatty Towers (164' up!)
---
---