Archival Information

---
---
---
BLANK ICS FORMS

Word Format:
Word & PDF format


PDF FORMAT:
ics201 brieffing
ics202 incident objectives
ics203 incident organization
ics 204 assignment
ics 205 radio comms
ics 205A RadioAssignments
ics 206 medical
ics208 safety plan
ics 211 checkin
ics 212 vehicle inspection
Ics 214 activity log
ics215 operationalplanning
ics 221 demob checkoff



---
COMM PLANS



Alachua Cty PassThrus

Marion County ARES Comm Plan
(note important freqs & phone #'s beginning page 11)
Brevard County Emergency Comm Plan
South Brevard Comm Plan


---
---
2016 Accomplishments
2017
Accomplish
ments
2018 Accomplishments
Timeline (slow to load)
---
EQUIPMENT MANUALS

AntennaTuner Suggestion

Yaesu System 600 Manual

EOC Yaesu System 600 primer & Winlink


Simplex Repeater Manual
Kenwood TS 430 HF Transceiver User Manual
Heathkit HP-23 Power Supply Manual
BEATY TOWER DOCUMENTS
---
---
NEWS & EVENTS
(slowly get deleted from the bottom up)



CALENDAR

DATE
ITEM
Every Monday
Florida Winlink CheckIn Net - Free training!
Every Wednesday
Participate in EOC net check-ins -- contact Leland or Gordon, arrive approx 10:30 or 12:30 . Free training!
Thu Apr 1
Please submit your "Most Difficult Antenna Installation" entry by this date to [email protected]
Antenna Help Application Form
We have a few entries -- get yours in!
Tue Apr 6
Santa Fe Comm College Amateur Radio Technician Course begins (5 weeks, T/Th 90 minutes Zoom)
Seniors -- just SHOW UP (our meeting zoom)
Youngsters -- REGISTER with Santa Fe
Santa Fe Community Ed Registration
Sat/Sun April 10 11
COMM ACADEMY
The most senior of communications educational conferences for volunteers.
Virtual Conference this year.
Schedule of Talks
Free Registration
Wed Apr 14
April NFARC / ARES(R) meeting
https://us02web.zoom.us/j/89530741792
As usual, there will be a zillion topics.
Tue Apr 20
April GARS mtg (zoom)
Their link is:
https://us04web.zoom.us/j/964853731
Sat Apr 24
Gangbusters "SWAP FEST" (

not a real hamfest -- just the swap shop!

) at Gibby's Pole Barn / Garage. Your junk becomes someone elses' treasure! Co-effort with GARS / Tom Gause stepped up to get it going -- yah Tom!! No Charge!



THERE ARE MORE FUN THINGS TO DO
THAN WE CAN EVEN LIST!





TRUE NATURE OF OUR GROUP REVEALED
As most of you already realized, we are actually an ANTI-ALZHEIMERS THERAPY GROUP.... cleverly DISGUISED as a HAM RADIO EMERGENCY COMMS CLUB!!





We keep you moving around working on antennas and deployments, which reduces vascular inflammation and we keep your brain tickled with new things to learn - no end in sight! -- and all of this is to keep you hummin' along for YEARS!!



SANTA FE TECHNICIAN COURSE
SANTA FE REGISTRATION INFORMATION PAGE
SANTA FE SPRING COMMUNITY ED COURSE CATALOG (SEE Page 7)





COURSE INFORMATION:

First class is 7 PM Tuesday April 6 via zoom -- I think our NORMAL MEETING ZOOM LINK (below)
SENIORS CAN SHOW UP UNANNOUNCED FOR THE FIRST CLASS & register and apparently avoid their fees?? People over 60 get to take classes generally for FREE at Florida Colleges. I don't know all the in's and out's but come along, we're going to have fun!
TUESDAYS & THURSDAYS 7PM-8:30 PM ZOOM x 5 weeks
We will try and arrange for testing / additional optional activities after the class has concluded.

---
Largest Volunteer Communications Exercise In Florida
Whirlwind Boom 2021 huge success thanks to 85+ participants, >>400 messages transferred.
After Action Report/Improvement Plan is Published
FREE WhirlwindBoom AAR/IP Here
AMAZON PAPERBACK / Kindle Version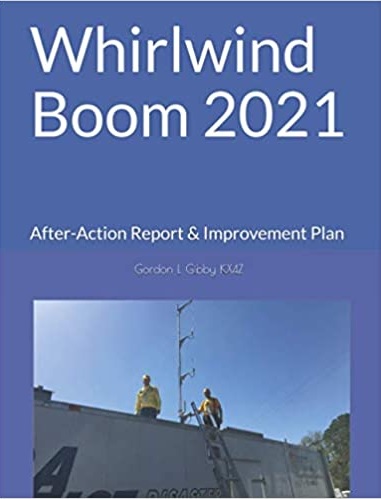 GREAT WORK EVERYONE!! Many new connections were made and much training accompllished.




----------------------------------------
New Zoom Link


I had to get a zoom link to keep Santa Fe CC happy and teach the Tech Class...and it will avoid any hard feelings among our friends -- so here is the trial new "zoom link" information:

Gordon Gibby is inviting you to a scheduled Zoom meeting.

Topic: Radio Training Meetings
Time: This is a recurring meeting Meet anytime

Join Zoom Meeting
https://us02web.zoom.us/j/89530741792

Meeting ID: 895 3074 1792
One tap mobile
+19292056099,,89530741792# US (New York)
+13017158592,,89530741792# US (Washington DC)

Dial by your location
+1 929 205 6099 US (New York)
+1 301 715 8592 US (Washington DC)
+1 312 626 6799 US (Chicago)
+1 669 900 6833 US (San Jose)
+1 253 215 8782 US (Tacoma)
+1 346 248 7799 US (Houston)
Meeting ID: 895 3074 1792
Find your local number: https://us02web.zoom.us/u/kdxi4hkpCh


--------------------------------------



Proposed EOC Comms Levels Tasks



COMM ACADEMY is coming up in April -- excellent list of talks for those who want to hear from folks with REAL EXPERIENCE with disaster communications.

We made the ARES(R) Letter -- again! --
ARES Letter Feb 17
Next we made the ARRL Letter!!


AX.25 Digipeaters/Connections HOW-TO Written by Susan Halbert KG4VWI:
Using UF Packet Station






EOC ANTENNA PARTY WENT GREAT!!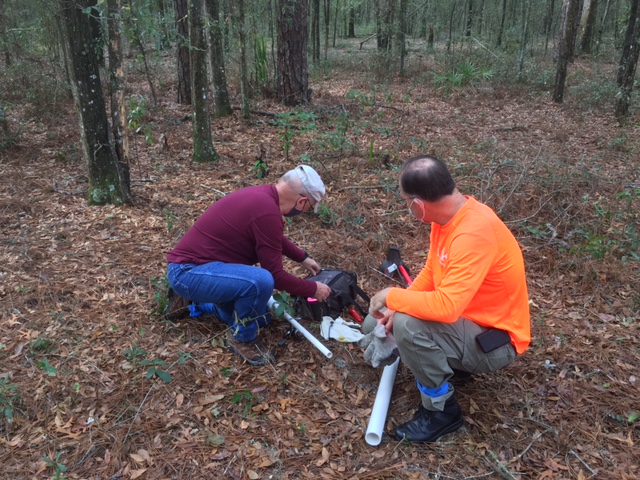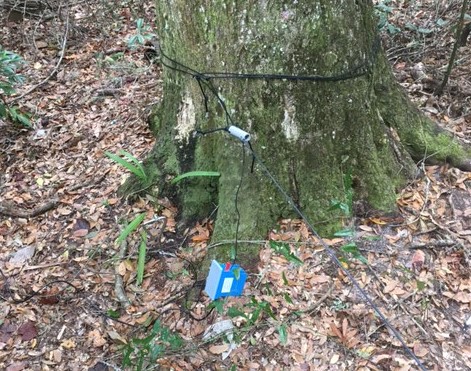 SHARES:
JS8 Net Operation Proposal for SHARES/Amateur
SOFTWARE:
PC-based Net Control Assist Software
MAC-based Net Control Assistant
Linux-based Net Control Asisstant

Hooray Wendell! New antenna perches for Alvin Osmena! Way past 2 dozen antennas our group has helped with...

Good things get done despite COVID-19



If YOU need help with an antenna problem (other than towers....) give us a call!



---
---
PROCEDURAL WORDS OF INTEREST
Handling Back and Forth:

• "Over" A reply is expected, "go ahead."

• "Out" No reply is expected. Do not respond (like "hanging up" the phone).

• "Roger" Received and Understood (NOT "Yes")

• "Affirmative" Yes

• "Negative" No

• "Clear" Same as "Out." No reply is expected.

• "Say Again" Repeat




Getting A Message Across

I SPELL

INITIAL (or INITIALS, as the case may be)

FIGURES (zip codes, telephone numbers, zip codes, or combinations of numbers )

MIXED GROUP (figures and letters)

BREAK (what you say between sections; except Shannon has concluded we should use PAUSE on local vhf repeaters)

AMATEUR CALL SIGN
---
NF4RC
Contact Information
Trustee
Gordon Gibby MD [email protected]
More information on qrzcq.com



(I have plenty of wood forms if you need one already cut and screwed together.)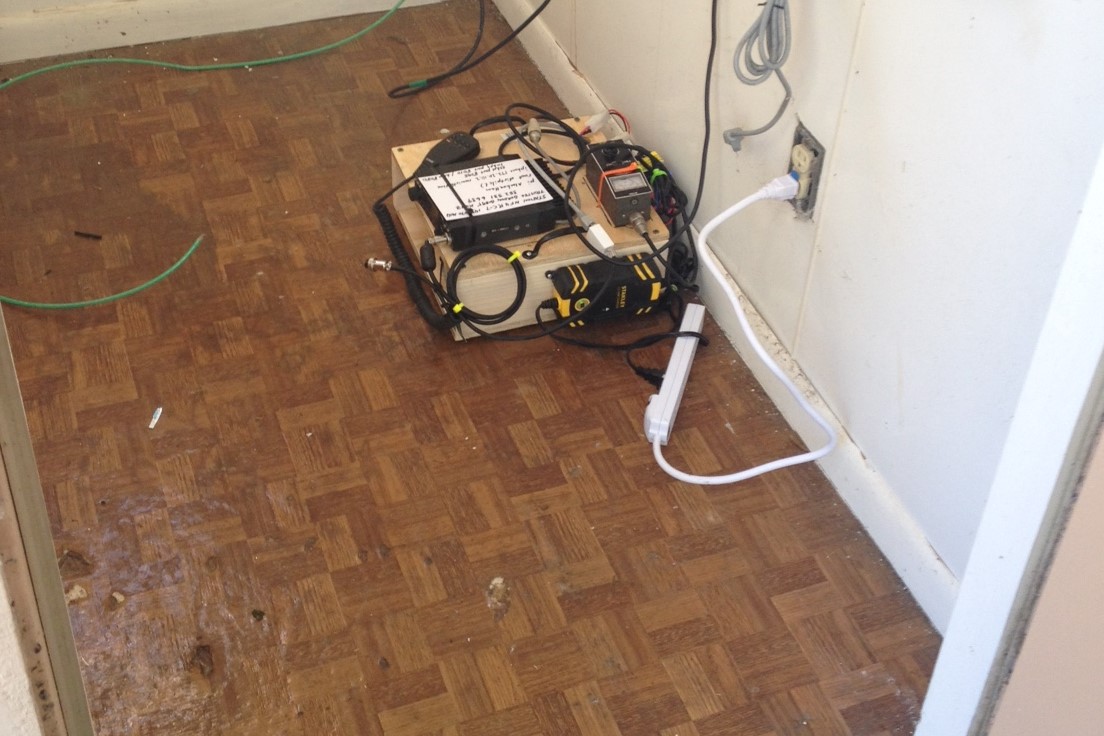 Forest Grove NF4RC-7 FireTower station


Beatty Tower dual-frequency station

Our two digital antennas at base of Beatty Towers antenna installation. W4DFU-7/8/9
Art on top of Beatty Towers (164' up!)
---
---
ARCHIVAL DOCUMENTATION OF EXERCISES



2018




---

2017

Textbook On Our Steinhatchee Exercise

Full Scale Exercise Developtment: 2017 Hurricane Test Development
2017 AfterAction Hurricane Test Repor
2017HurricaneTest: Participant Workbook

---

2016