North Florida Amateur Radio Club

created to support Alachua County ARES(R)
We are a DYNAMIC and VIBRANT amateur radio club involved in almost every aspect of this incredibly fun hobby, teaching and training as many people as we can, both to benefit them and to increase support for serving our Community through backup radio communications in times of need.


---
TopPage For 2021 S.E.T. Information
Registration for our 2021 EXTRA CLASS COURSE
---
Read About Us in the Gainesville Sun!
ANTENNA PARTY!!!
For new ham....



I've lost track. But I'm sure we're up to 30 antennas our group has put up -- not counting the field day antennas!!
Another of our hams-helping-hams efforts...
Contacts Per State
---
ARES(R) NF4AC FIELD DAY
June 26,27


Our best Field Day Ever! Over 500 contacts!
PreliminaryStatistics

Awesome Gainesville Sun Coverage!

Great article by Emily Mavrakis with great photos. Kudos to David Huckstep and Craig Fugate and Jim Bledsoe for this media success.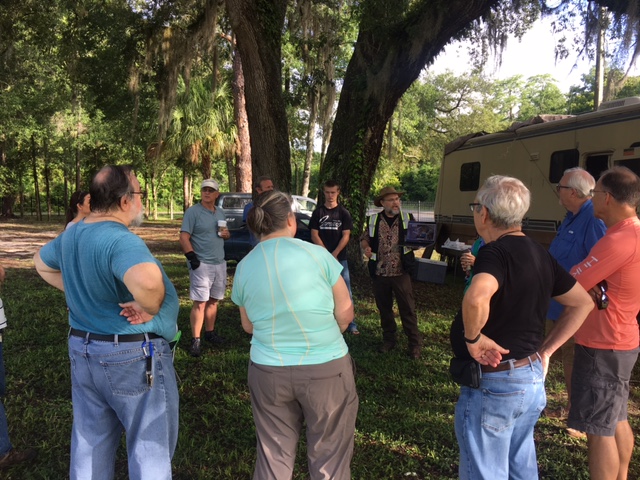 OPERATIONS (Brett) got us started with a briefing at 0830



Learning new antenna skills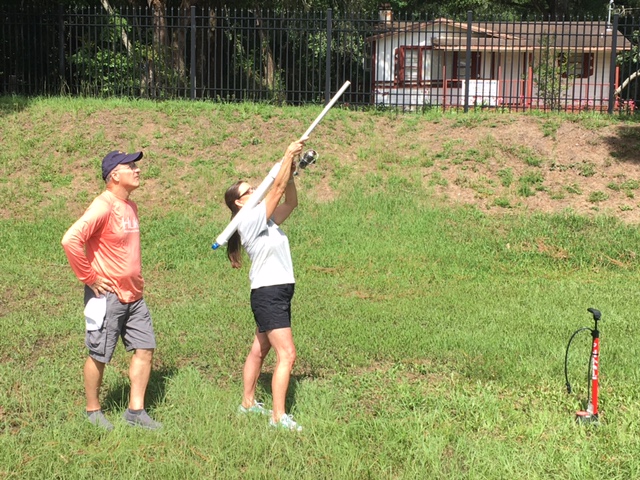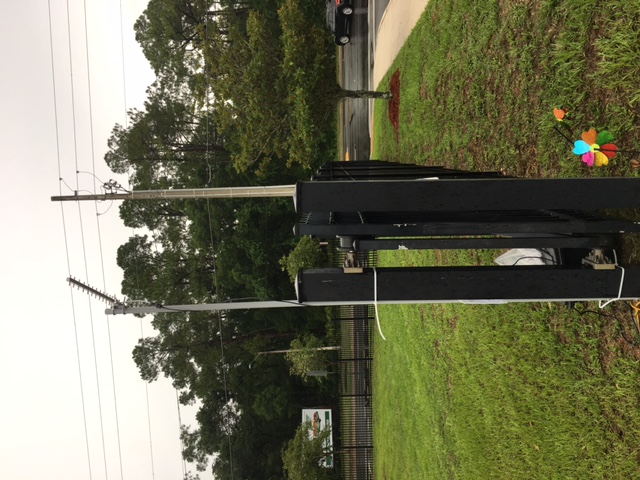 Earl's microwave network was a marvel in operation!
(2.4 GHz Yagi pictured)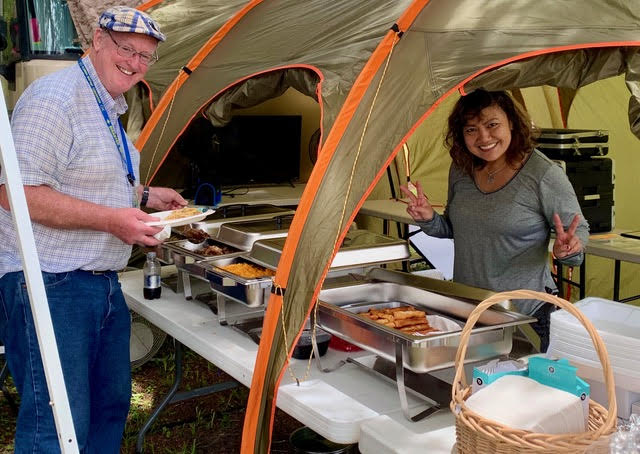 Serving hot lunch suitable for a sit-down restaurant....in a grass field? No problem for Emily!!




You had to be there to believe the incredible gourmet lunch that Emily served us ALL!



Emily had no shortage of satisfied customers!



AND THEN THE DELUGE HIT
It rained SO HARD that we had 1-2" of standing water! 30mph gusts took down tents and if Amy hadn't saved the RV awning, that recently rebuilt awning would have been ripped off.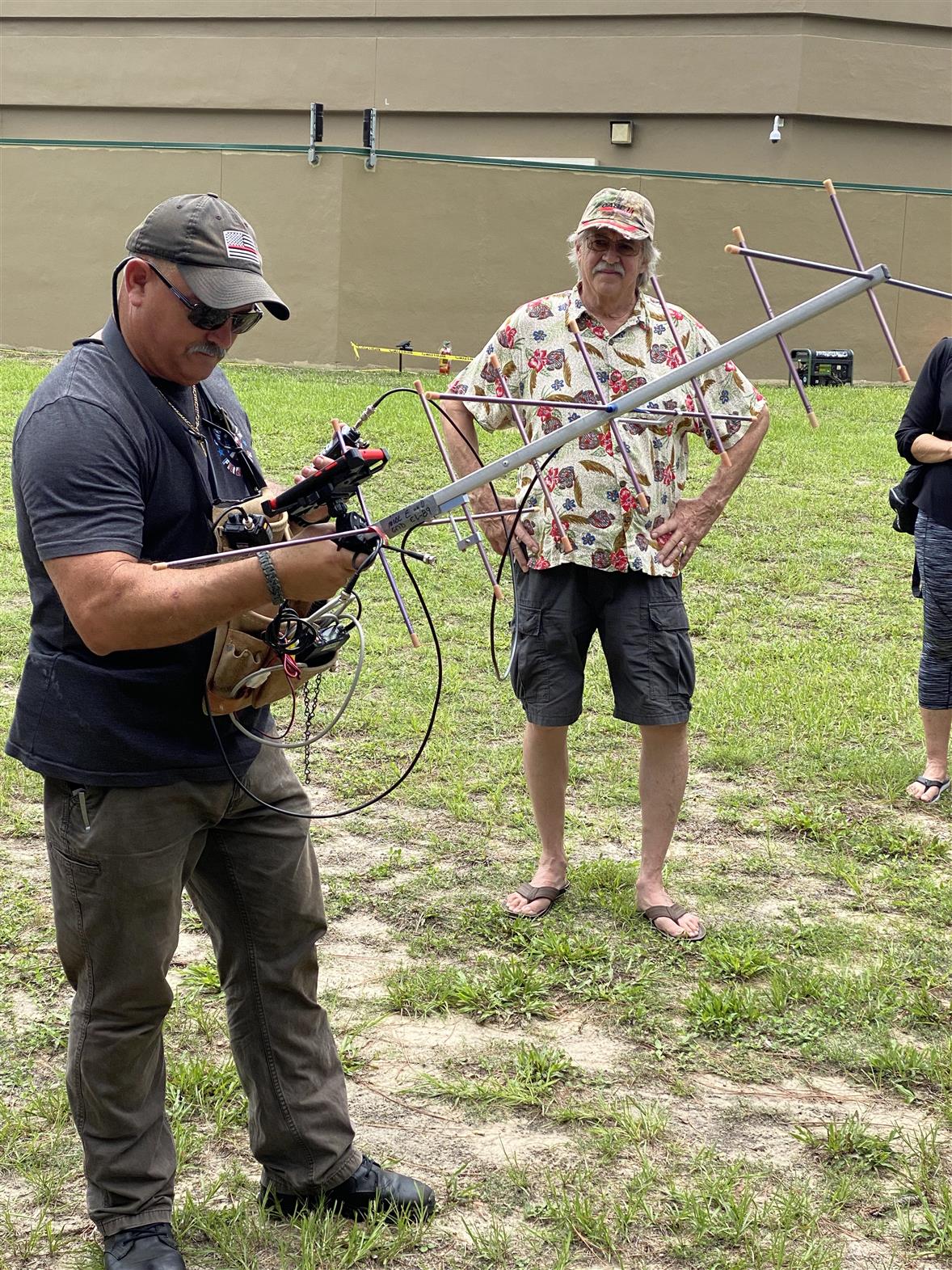 Ron Lewis our Satellite Hero teaching his craft!!




Amy Teaching FT8!!



Dean Covey getting SOLAR contacts






A Famous FEMA fellow hauling in tons of 6 meters!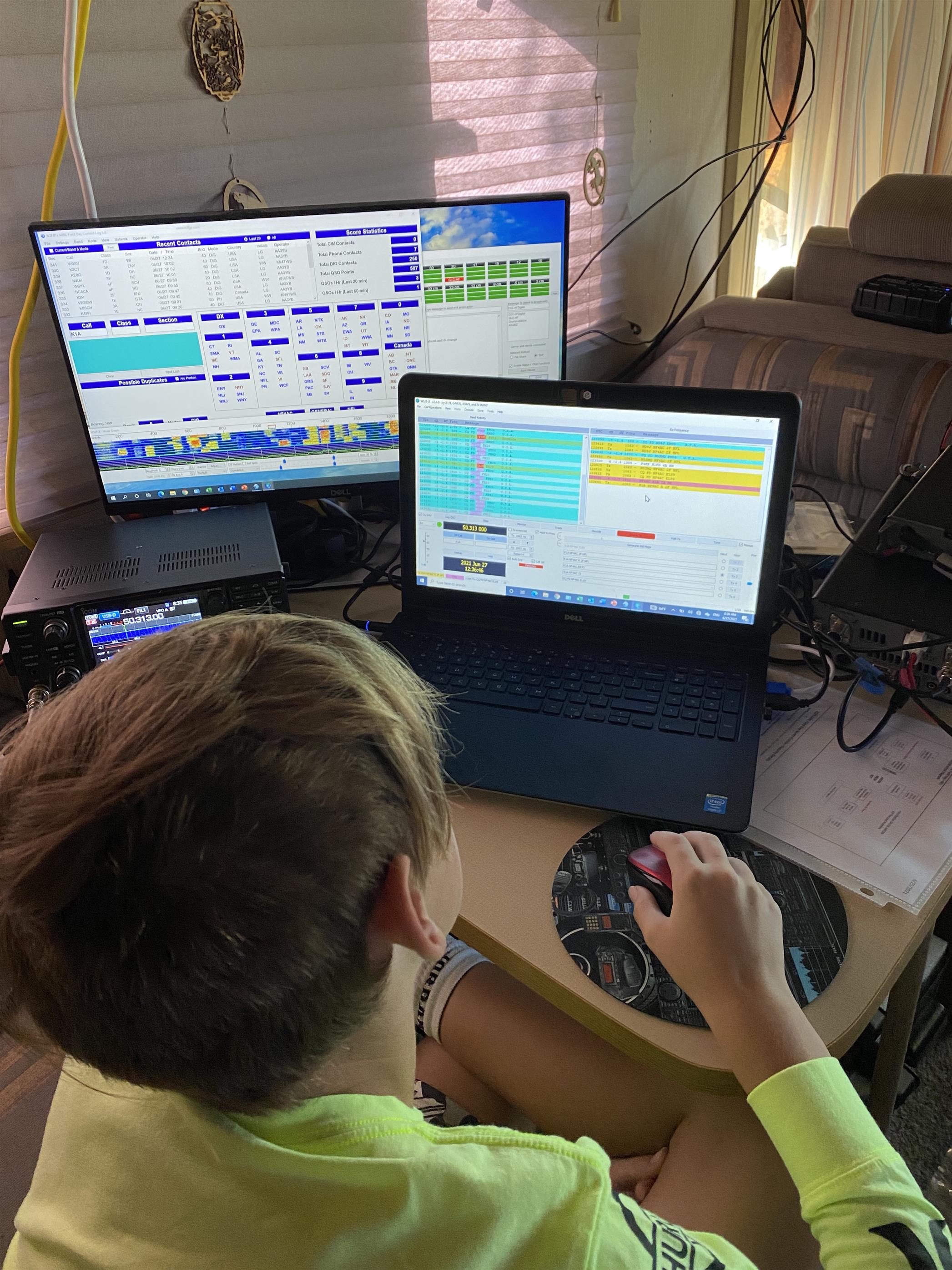 The real 6 meter champ at work!! Go, Hoyt!!



Mike & Wisper at work

---
FIVE SELECTED MAJOR THREATS TO ALACHUA COUNTY THAT NFARC/ARES(R) ARE FOCUSED UPON FOR THE NEXT THREE YEARS


---


Alachua County Shelter Radio Systems Testing Has Begun: https://qsl.net/nf4rc/2021/MassCareShelterAntennaTesting.pdf


Hooray for Col. Huckstep!!
Strong-backed Volunteers Requested.....
CONTACT COL DAVID HUCKSTEP TO VOLUNTEER
Contact Col. David Huckstep W4JIR to volunteer -- you can borrow my Cosco upright/horizontal dolly if you would like.



Shelters on their list that are NOT part of the antenna-installation program: (Hooray Col. Huckstep for spotting this issue!!)
CHILES
ALACHUA ELEMENTARY
HIGH SPRINGS COMMUNITY SCHOOL

Apparently these new shelters were envisioned due to extra space requirements caused by COVID-19. We have our work cut out for us at those locations -- no pass thrus! -- We may be back to the "taking up the threshhold" plan..... More investigation of the possibilities is ongoing....

DO THE BEST You CAN!! We will come up with something. That's what we all do!

---
---
Largest Volunteer Communications Exercise In Florida
Whirlwind Boom 2021 huge success thanks to 85+ participants, >>400 messages transferred.
After Action Report/Improvement Plan is Published
(And an error corrected on page 11 & Republished)
FREE WhirlwindBoom AAR/IP Here
AMAZON PAPERBACK / Kindle Version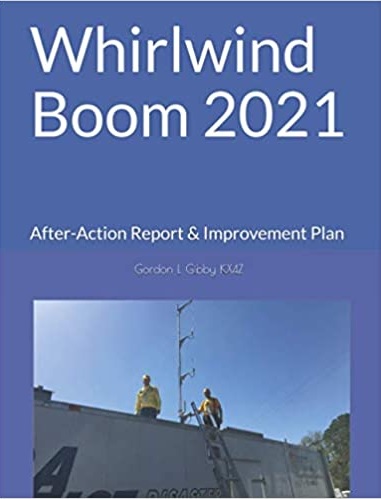 GREAT WORK EVERYONE!! Many new connections were made and much training accompllished.




Leadership in our group is SERVANTHOOD

FCC Licensed Club Callsign:
NF4RC
Contact Information
Trustee
Gordon Gibby MD [email protected]
More information on qrzcq.com



(I have plenty of wood forms if you need one already cut and screwed together.)





Forest Grove NF4RC-7 FireTower station


Beatty Tower dual-frequency station

Our two digital antennas at base of Beatty Towers antenna installation. W4DFU-7/8/9
Art on top of Beatty Towers (164' up!)
---
---