---
Backup Communications Planning for the Five Most Important Threats & Hazards
"Integrated Preparedness Plan"
Being Constructed by Alachua County ARES(R)/NFARC
Volunteer Contributors Contact Jeff Capehart To Work On Sections
DRAFT VERSION IPP
Draft Emegency Operations Plan (Volunteer Communications)
---

EOC FIELD DAY FORMALLY APPROVED BY ASO / EM
NFARC Draft ICS Planning
ANY CLUB can take any or all of this ICS-based planning
and is encouraged to edit/use it to their advantage!
If it helps your club, that's fantastic!
Contact Gordon Gibby to Volunteer for Positions
Need: Event/Incident Commander, Finance/Accounting, Logistics, Operations, Liaison Officer
Already volunteered: Safety Officer, Satellite Chief
Much Much Easier Than Last Year!!

---
Team Builds 15 Polarity Protectors for EOC GO-BOXES & Station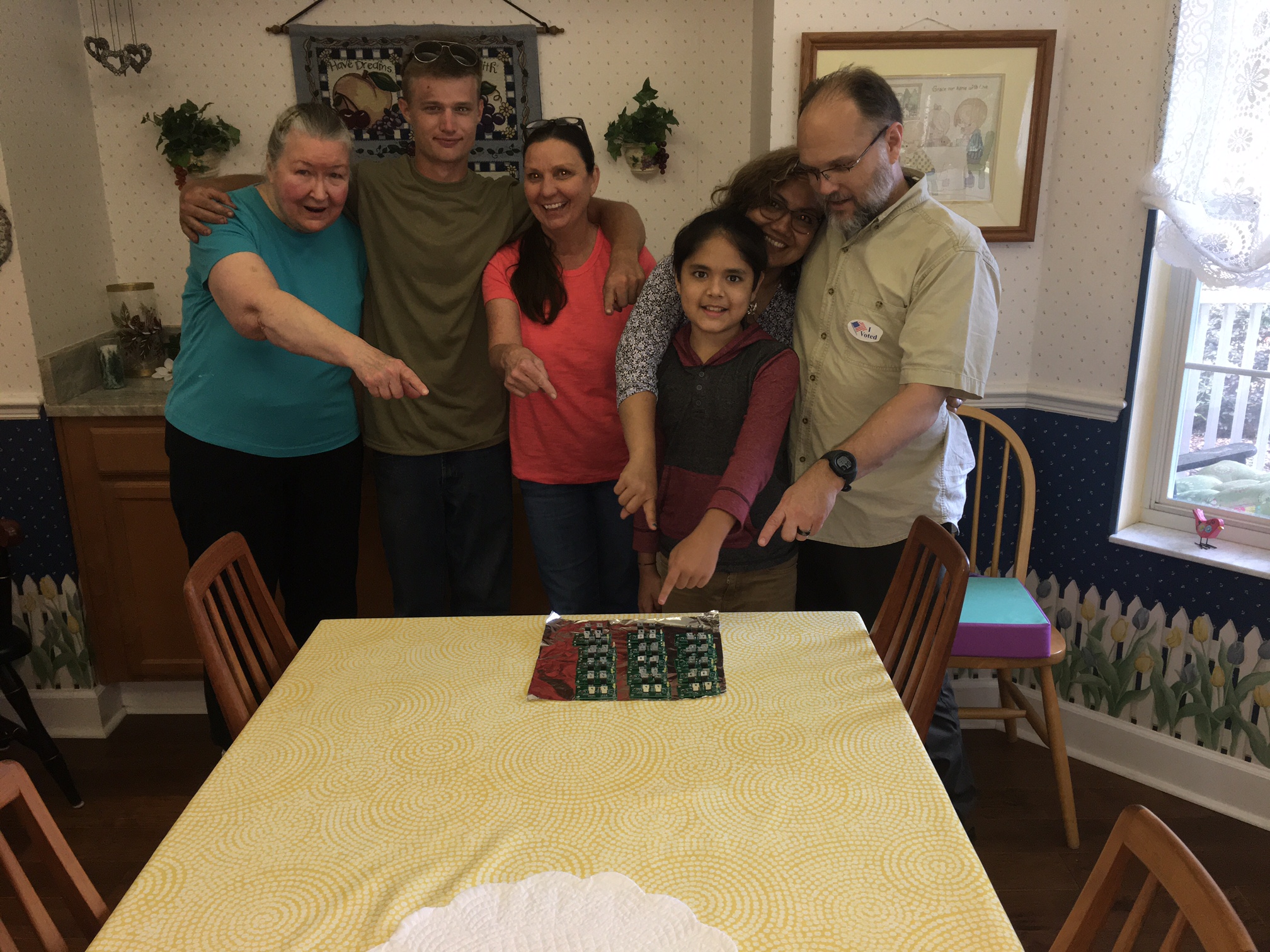 These enchancement-mode MOSFET circuits act like "super diodes" that have virtually no voltage loss but won't let the wrong polarity connection damage an expensive radio.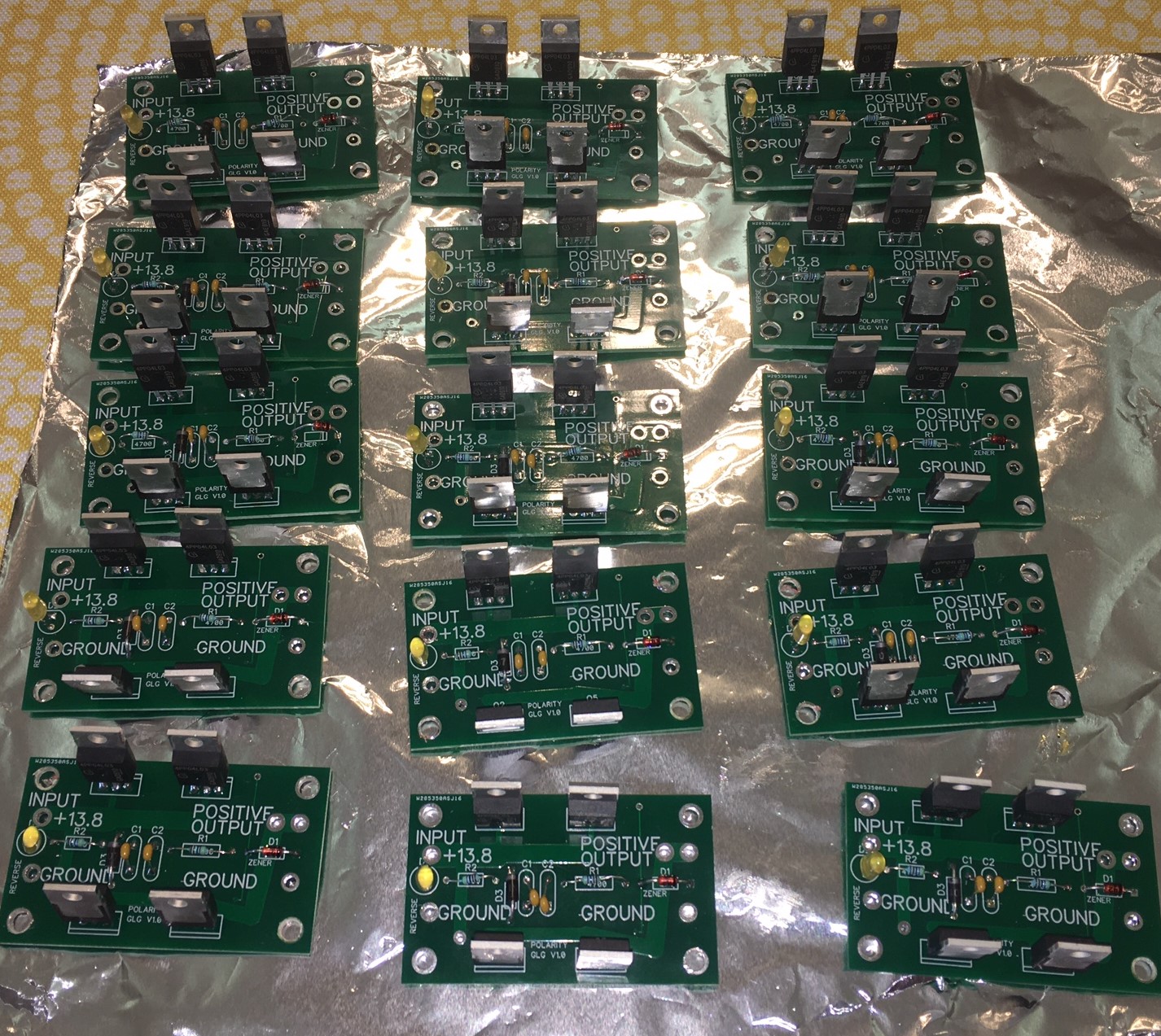 The volunteers, many of whom had never soldered anything before, got a lot of practice and education just identifying the parts and assembling and soldering all the units.

At some point in the future, this will be a LabNLunch project.



---
---
---
CALENDAR
DATE
ITEM
Every Monday
Florida Winlink CheckIn Net - Free training!
Every Wednesday
Participate in EOC net check-ins -- contact Leland or Gordon, arrive approx 10:30 or 12:30 . Free training!
Alternate Friday Evenings
3970 kHz NVIS Net (LSB) -- see Reid Tillery



Tech Class

Hooray Class Is Finished!!


Antenna optional Exercise Saturday EOC 9 AM May 8 -- Make 2m/70cm Antennas and learn how to measure SWR!

Wed May 12
SCHOOL SHELTER TESTING
Wed May 12
May ARES(R)/NFARC meeting
https://us02web.zoom.us/j/89530741792

Field Day Planning -- see
FieldDayICS
Integrated Preparedness Plan - EOC see Draft IPP
see Draft Emergency Operations Plan

Tue May\
18

May GARS mtg (zoom)
Their link is:
https://us04web.zoom.us/j/964853731
Wed May 19
SCHOOL SHELTER TESTING
Wed May 26
SCHOOL SHELTER TESTING
Wed Jun 2
SCHOOL SHELTER TESTING
UPCOMING
LabNLunch to build
POLARITY PROTECTOR kits to keep your precious radio from going up in smoke!!
June 26/27
EOC FIELD DAY -- 2nd Year
NF4AC EOC Call Sign
Expecting 2+ Stations
Permission Recieived! And This Year ASO will crank the Generator!
Largest Volunteer Communications Exercise In Florida
Whirlwind Boom 2021 huge success thanks to 85+ participants, >>400 messages transferred.
After Action Report/Improvement Plan is Published
(And an error corrected on page 11 & Republished)