LED RF Signal Meter
Select a picture for larger image.
---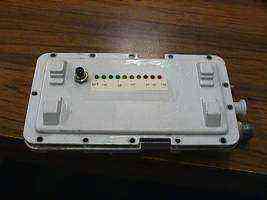 Overview of the LED RF signal meter. It's built into an old California Amplifier MMDS downconverter case. Proper circuit shielding is required for this project.
Closeup of the National LM3914 dot/bar display driver.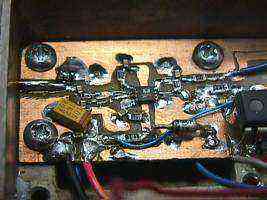 Closeup of the Analog Devices AD8313 RF logarithmic detector and power supply regulation/filtering.
Solder side of the LEDs.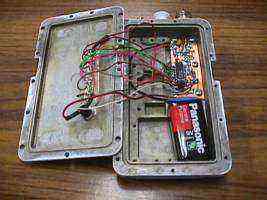 Overview showing the insides and battery.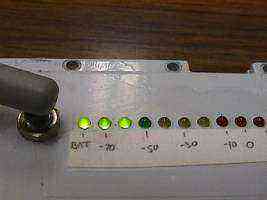 Power on. The first green LED is a battery indictator, the next two are lit because of background RF noise.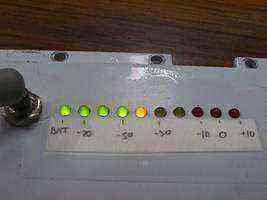 Slightly closer to the RF source...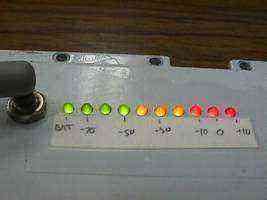 BINGO!!! 75 Watts!! Wall-to-wall and tree top tall.
Never talk to Radio Shack employees.