MFJ Cub (MFJ-9380) Issues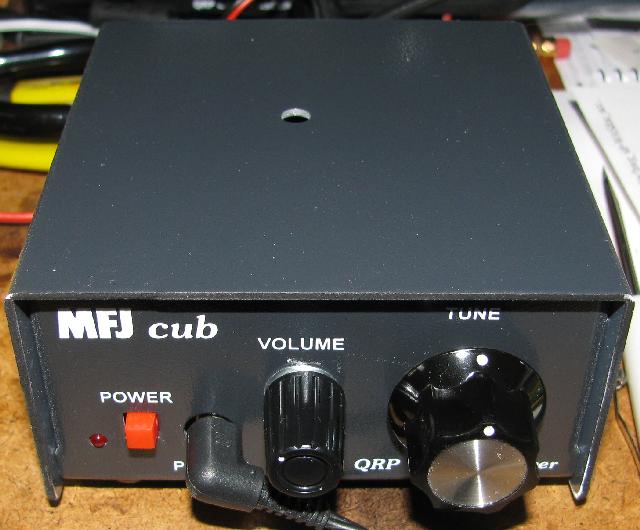 front view
inside view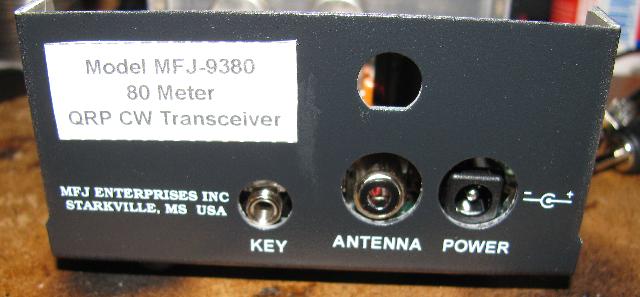 rear view
PC Board with surface mount parts installed and soldered had one "tombstoned" chip resistor. The resistor was soldered on only one side and was standing straight up off the board. I re-heated that end and pushed the chip down. Then I soldered the other end.
PC Board with surface mount parts installed was missing L5, a 10 uH surface mount inductor. I emailed MFJ support and they sent a replacement. I soldered that in.
Parts included a MV2105 varactor diode instead of a MV2104. MFJ support indicated this was a simple parts substitution. It would be nice if they tossed in an errata sheet telling me this.
The large tuning knob was missing the set screw and the brass insert. MFJ support sent me a replacement.
Instructions say to "Nip off the tab, if required" for R14. Mine had a tab, so I nipped it offf.
Initially the VFO was over 1 MHz low in frequency. I figured this out by roughly measuring the frequency with my oscilloscope. It tuned up to where it was supposed to be just fine, but I was surprised it was this low.
I needed a non-metal screw driver to tune the VFO coil. I made one from a round toothpick. Just break the toothpick in half and file the broken end to a chisel shaped point.
To see the received signal better on the scope I was using to tune up the radio, I connected a 8 Ohm to 1000 Ohm audio transformer across my headset. This gave me a greater amplitude of signal so it was easier to check the audio frequency and find the peak.
When you are tuning up the radio it is not in the case. So when you touch the shaft of the tuning pot, the frequency jumps. But if you ground the shaft with a clip lead from the RF connector, then it doesn't jump. This isn't an issue with the finished radio, the case grounds the shaft of the pot.
The manual does not seem to tell you to put the heatsink on the PA transistor. It gets hot fast without it.
The manual also never tells you to put the knobs on the pots.
W1HUE has a number of mods/improvements to the MFJ Cub. I have not tried any. My Cub does not seem to drift much, I just turn it on 5-10 minutes before calling anyone.
---
Return to my home page
page last modified January 1, 2010