InDash Mount by PanaVise used for a Kenwood D700
When installing a Kenwood D700 radio in my 1997 Jeep Grand Cherokee Limited, I was trying to find a good non-destructive method for mounting it in my vehicle. One day I visited Gigaparts (www.gigaparts.com) and Patrick, W4GPS, mentioned that Robby, KF4LFQ, used an InDash mount by PanaVise (www.panavise.com) in his Jeep. I took a look at Robby's installation and was immediately impressed. I ordered the InDash mount from Gigaparts.
PanaVise has several different mounts available for various types of vehicles. I chose the InDash mount intended for cellular telephones. I used PanaVise part number 75122-296 for my vehicle. Its mounts to the right of the climate control on the dash. The installation of the mount is simple and requires no holes to be drilled. Best of all, it looks nice and it is very sturdy for the application. I removed the trim panel around the climate control, removed one bolt, install the InDash mount, re-installed the bolt, installed a self tapping screw, and re-attached the trim around the climate control. That is all there was to installing the mount. I attached the Kenwood mount with the D700 to the PanaVise mount and it was ready to go.
---
Below is a picture taken from the driver seat. As you can see, the Kenwood D700 is easily viewable and accessible from the driver seat.
---
Below is a side view showing the mount sticking out from the dash near the trim around the climate control. The mount comes straight out from the dash and is bent at an angle. There are mounting holes on the mount to allow easy attachment of the Kenwood mount. As you can see in this picture, I have not trimmed the fingers on the Kenwood mount as it extends over the area of the PanaVise mount.
---
Below is a picture taken from between the front driver and passenger seat.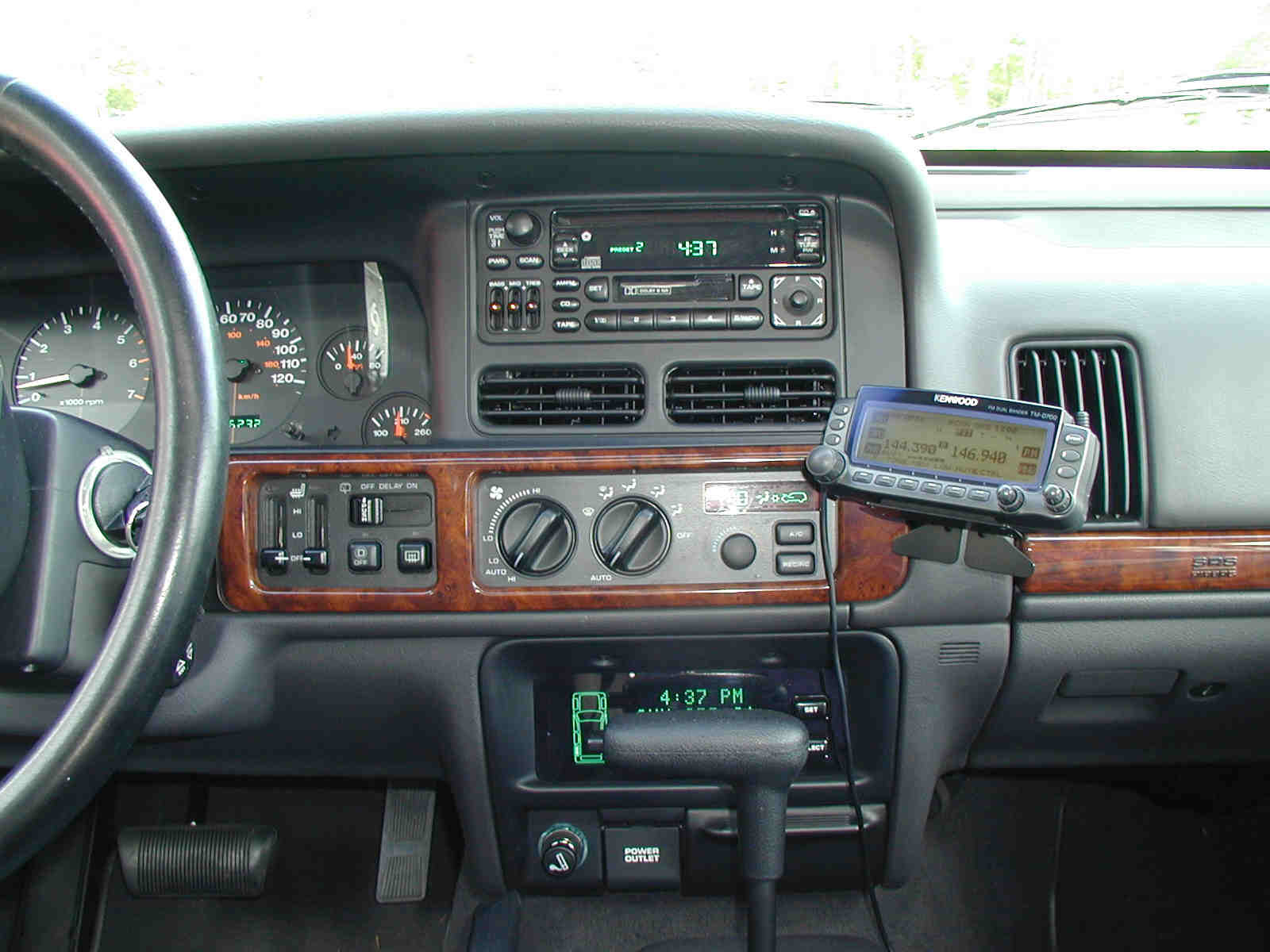 ---
This page was last updated on 21-Aug-2013