The Kenwood TR 2600 HandiTalkie
The Kenwood TR 2600 is the perfect Body Nulling HT. It is equipped with top mounted controls and most importantly an analog, backlit S-meter.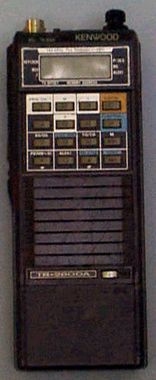 Combined with proper Body Shielding technique, the HT it is an effective sniffer. I have watched hunters expertly home in on hidden transmitters using only a HT and the Body Shielding method of sniffing.

Back to the N6QAB home page
This page updated 01/31/99