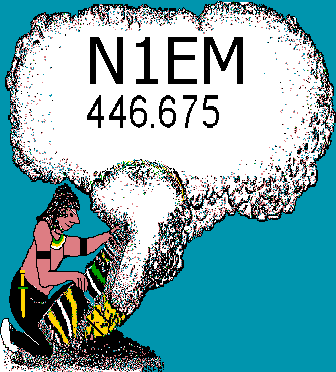 ALGONQUIN AMATEUR RADIO CLUB


PO Box 258
Marlborough, MA 01752

Founded 1976

Meetings are currently following a hybrid model, held online via Zoom and in-person.
We meet on the 2nd Thursday of the month, September thru June, at the Marlborough 1st Lt. Charles W. Whitcomb School.
(formerly known as the Marlborough Intermediate/Middle School) on Thresher Drive
Time 7:30 PM in the School Library (back of the school at entrance #1)
Come and join us, or e-mail us for more information.
---
Upcoming AARC Events

---
The Alqonquin Amateur Radio Club annual Flea Market will be held February 19, 2022.
&nbsp Click the image for full details.
AARC YouTube Channel

---
---
---
Recent Events

---
2021 FIELD DAY AT CROW ISLAND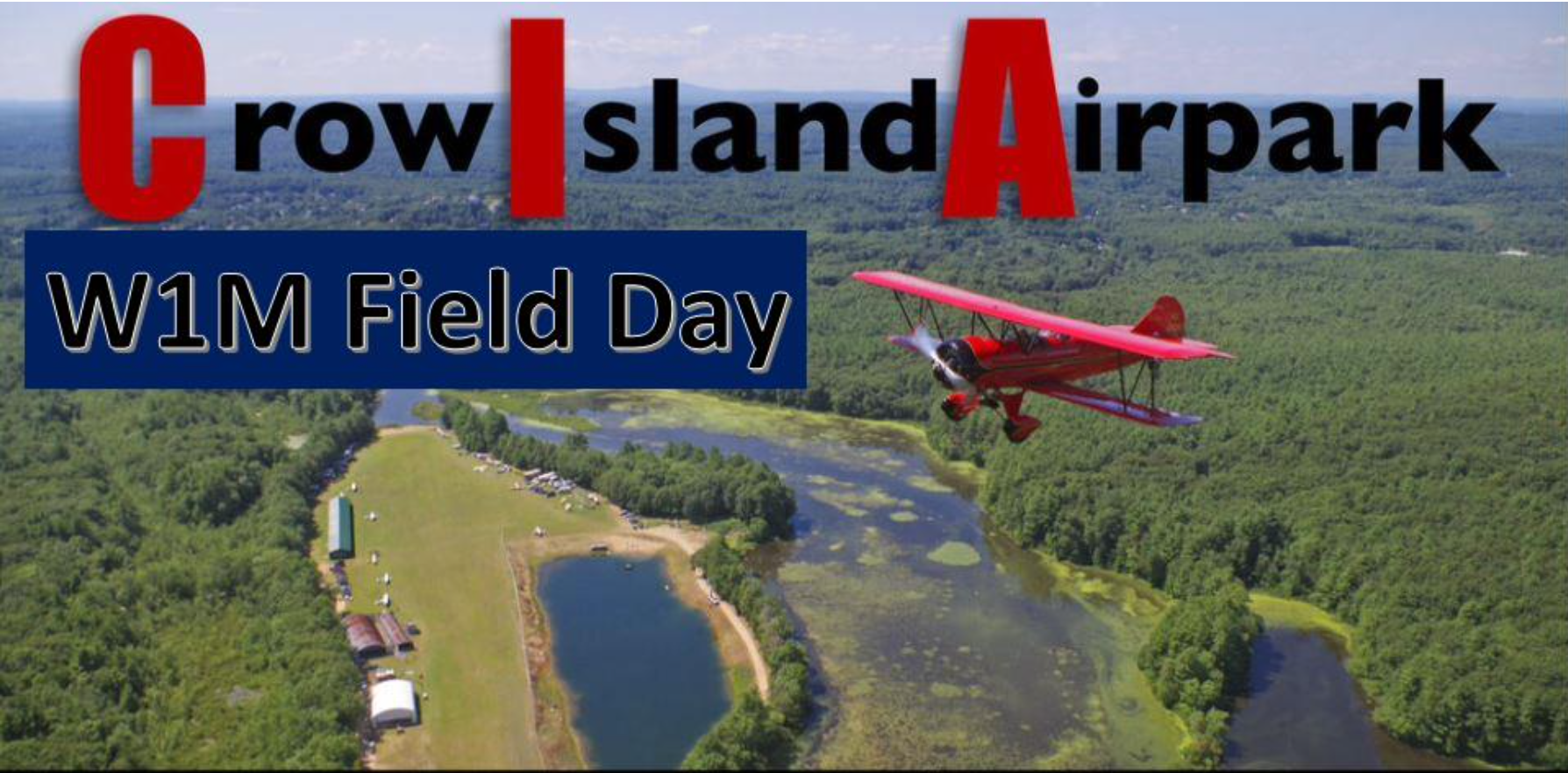 &nbsp Click on the image to get the Field Day Report




GOTA Activities




Pre Setup Gathering



Saturday During Field Day










PROJECT NIGHT



AARC held its traditional Project Night at the last meeting of the 2018-2019 season at the Marlborough Central Fire Station EOC.

Project Night featured five presentations:

Tim (KA1OS) brought his 3D printer, described how it was set up, showed some of his printings, and printed some new objects while others were talking. Tim's demo prompted several questions. 3D printing is becoming more accessible and popular. Tim even ran a free raffle for one of his ARRL Emblem printouts.

Jim (AB1YQ) said his 3D printer was too "entangled" at home to make an appearance, so, after showing us some of his successes and remains of his failures, we were treated to a network operation of his home printer via the internet along with an impressively detailed presentation about software choices and other considerations in getting a 3D printer to work as you want it to work.

Eric (KV1J) showed us on the big screen some of the interesting features of the N1MM logger (of which those who use it once a year on Field Day might be unaware). The big take away here was appreciating that having the latest updated version is hardly just a matter of preference because N1MM receives content (rules and databases) from all the many contests wherever it is used and that content is changing constantly. There is definitely an impressive learning curve in making this program work to its fullest potential.

Ron (N1CNG) Gave us an update on his Crow Island project which was introduced in an earlier AARClist email. Basically, Ron has assembled just about everything necessary to have an outdoor operation and experimentation site for interested Hams. He does need help in setting up the equipment. Antenna poles, tents, tables, generator operation, and equipment are all in need of handling and setup. Ron has not seen out of his rear car window for weeks, and that's just stuff not stored at Crow Island. This is a beautiful site and a wonderful opportunity. Check out the newly created Crowhams.com.

Finally, John (N1DNX) brought along his uBITX 3-30 MHz uncased transceiver which has given him considerable trouble with suitable reception. He was looking for helpful suggestions from members who had also purchased the rig or had experience with similar rigs. Well, that became the "gather 'round" project of the night which lasted until about 10:30 PM with 5 or 6 of the original dozen still hovering over the tiny transceiver like a witches' scene from Macbeth. John was very pleased with the interest, the helpful comments, and Eric's discovery of what might be a poorly connected terminator. Progress!

Once again, Project Night was a clear indication that our Club has many interesting members doing fascinating things. If you have a project you would like to show (especially in stages over a period of time), get help with, or just brag about, who is going to be more interested (or even understand what you are doing) than your fellow Club members? Please keep Mike informed.
And, most of all, a Big Thank You to Mike and all five presenters who made Project Night really special.







PACK MONADNOCK MOUNTAIN TOP OPERATION



On November 1st N4ADC and K1IX did a day mountain top operation up on Pack Monadnock in Peterborough, New Hampshire. &nbspWX was brisk and cool but with a simple 20m dipole and 5 watts battery powered Yaesu FT-817 N4ADC was able to get across the big pond and work prefixes G0,SM5, S51, EI4, YO2, and G3. &nbspIt really helps to have your antenna at 2300ft!!!

73 - K1IX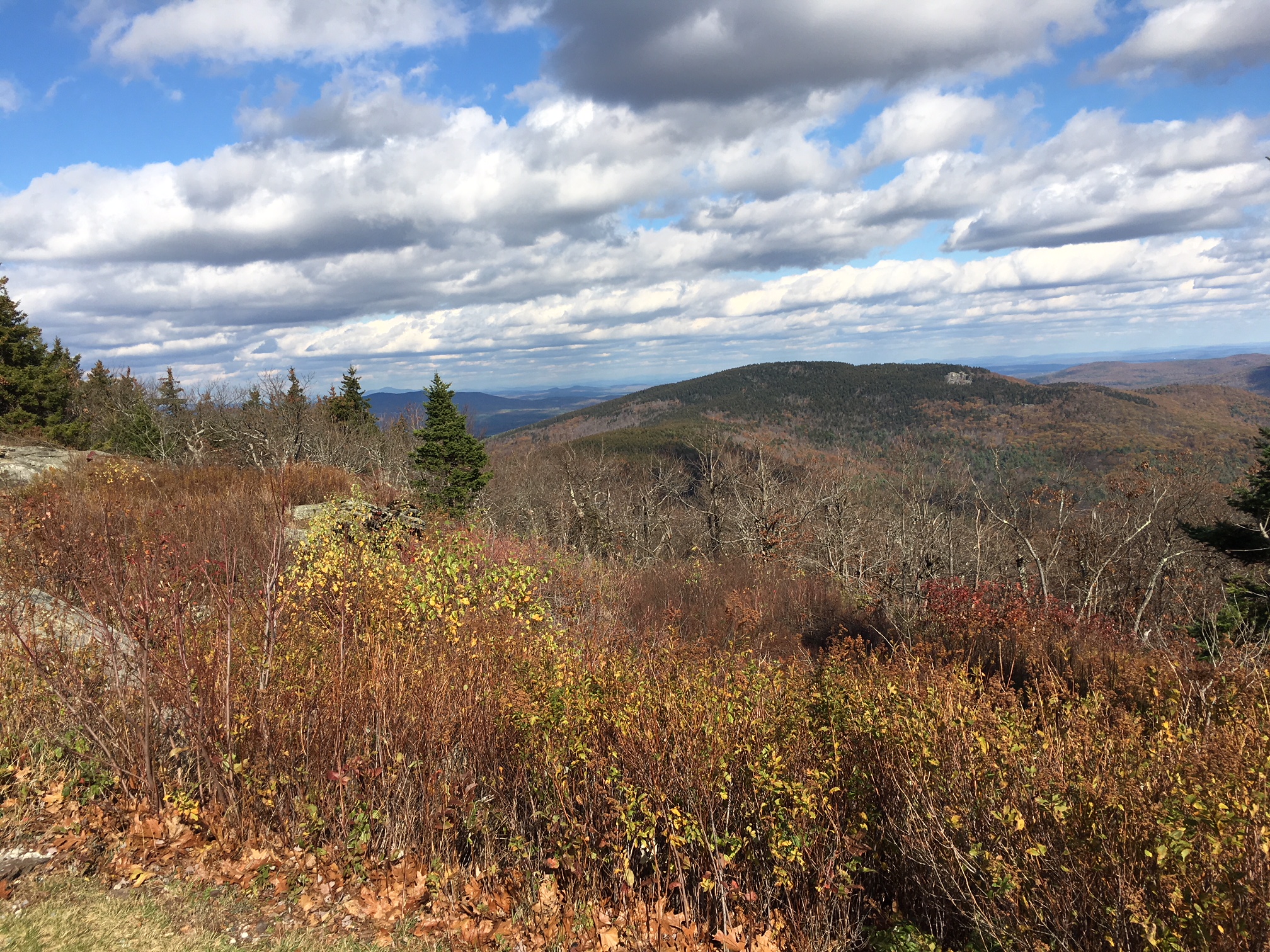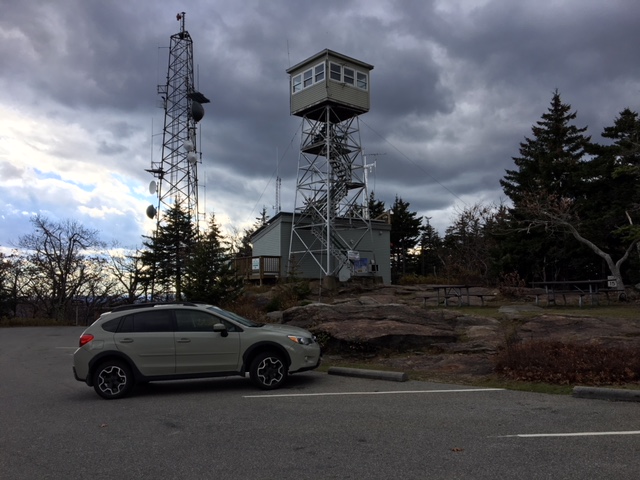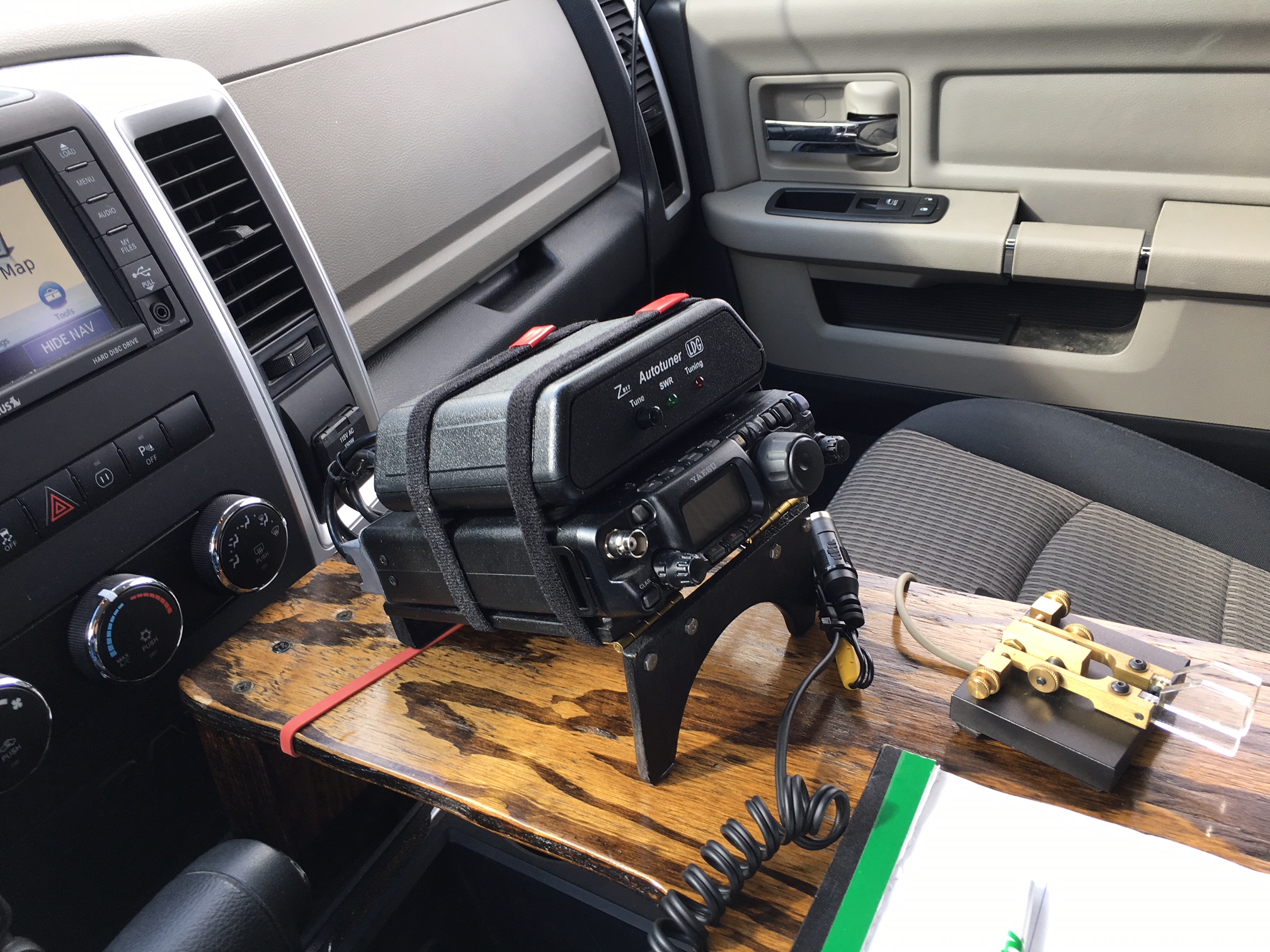 WACHUSETT MOUNTAIN TOP OPERATION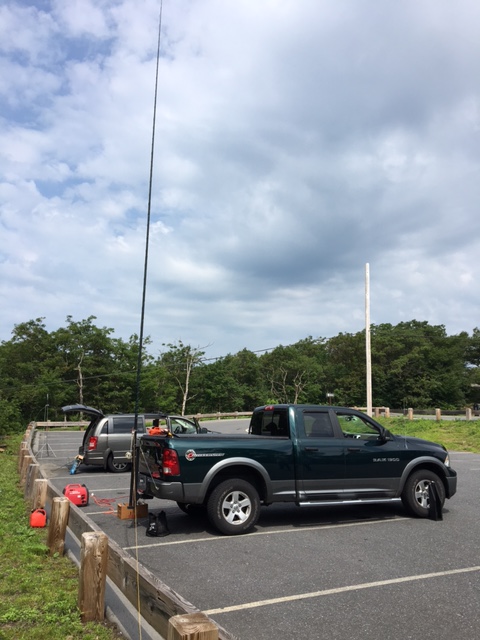 K1DIN and K1IX did a short Mountain Top expedition Trip to Wachusett Mountain in Princeton, MA. on July12th and had a ton of fun. &nbspDespite terrible conditions they were both able to work the rare FP/KV1J DXpedition on St Pierre and Miquelon on 20m. &nbspOne other notable contact was NU5DE in central TX.&nbsp This was a special event station for the nude outdoor recreation league. &nbsp If you drop the 5 from their call you get the picture they are really in to it.

73 K1DIN & K1IX

2017 FIELD DAY PHOTOS



&nbsp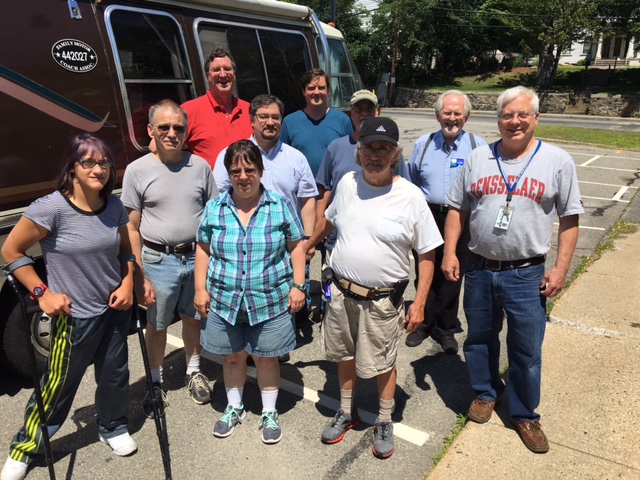 2016 MUSEUM SHIP EVENT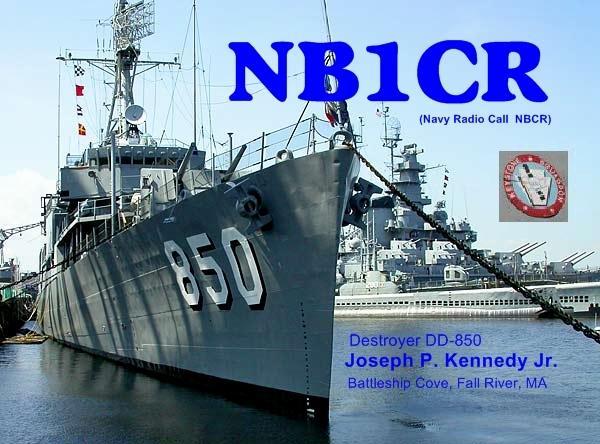 On June 4th, 2016 The Destroyer Joseph P Kennedy Jr. (DD-850) was activated once again at Battleship Cove, in Fall River, MA.&nbsp The call sign used was NB1CR which is a derivation of the original call sign for the destroyer NBCR.
Operation began Saturday morning on three bands 40m, 20m and 17m. &nbsp There were verticals for 40m & 20m and a dipole for 17m. &nbspRigs used were the club's K3, K1DIN's TS-480 and K1IX's IC-706. &nbsp The propagation did not favor the museum ship event this weekend, as a result fewer contacts were made. &nbspDuring the day 20m seemed to be the band to be on and that is wehere most of the contacts were handed out. &nbspMore photos possibly after the event.
&nbsp&nbsp&nbsp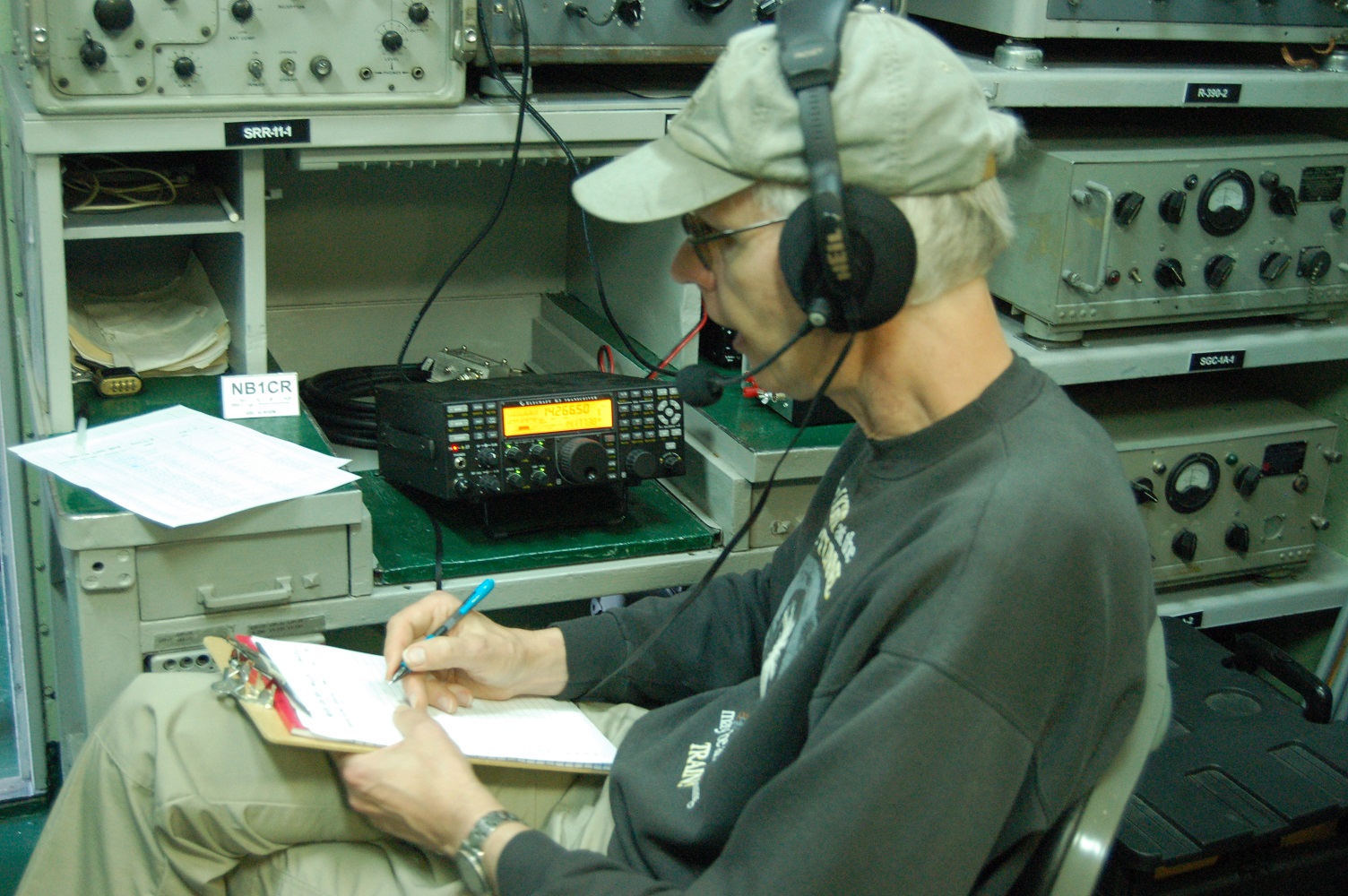 &nbsp&nbsp&nbsp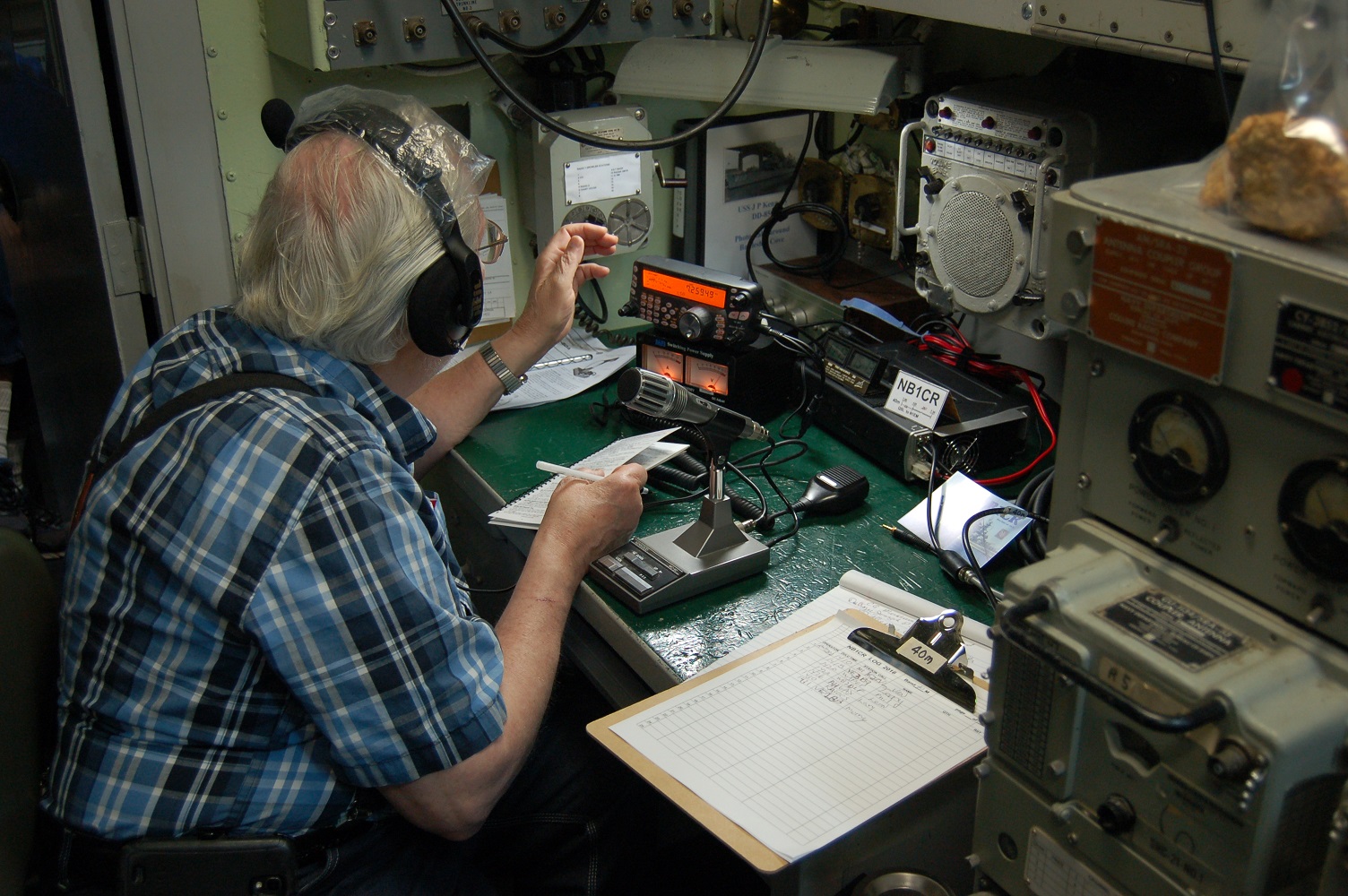 &nbsp&nbsp&nbsp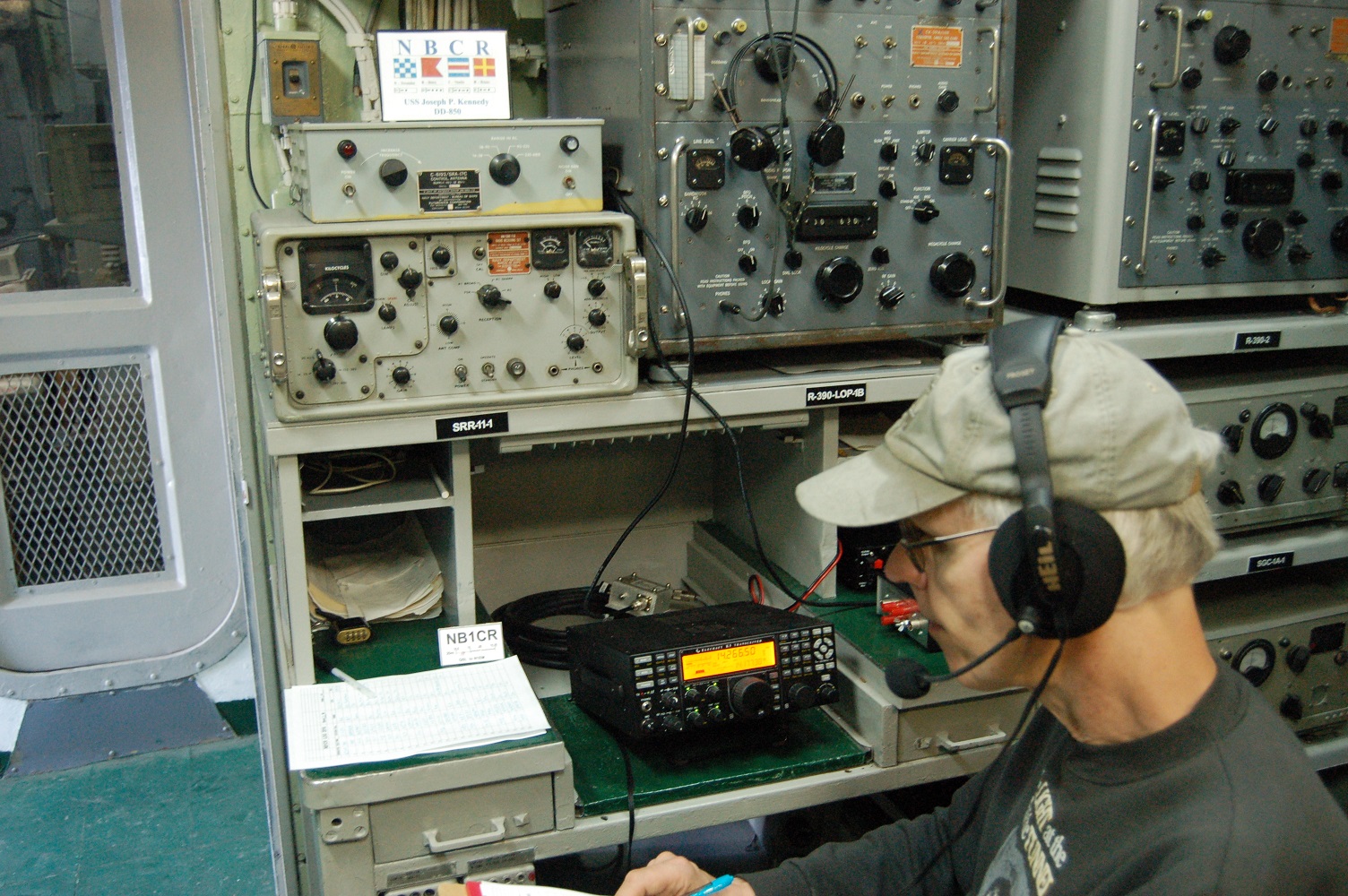 &nbsp&nbsp&nbsp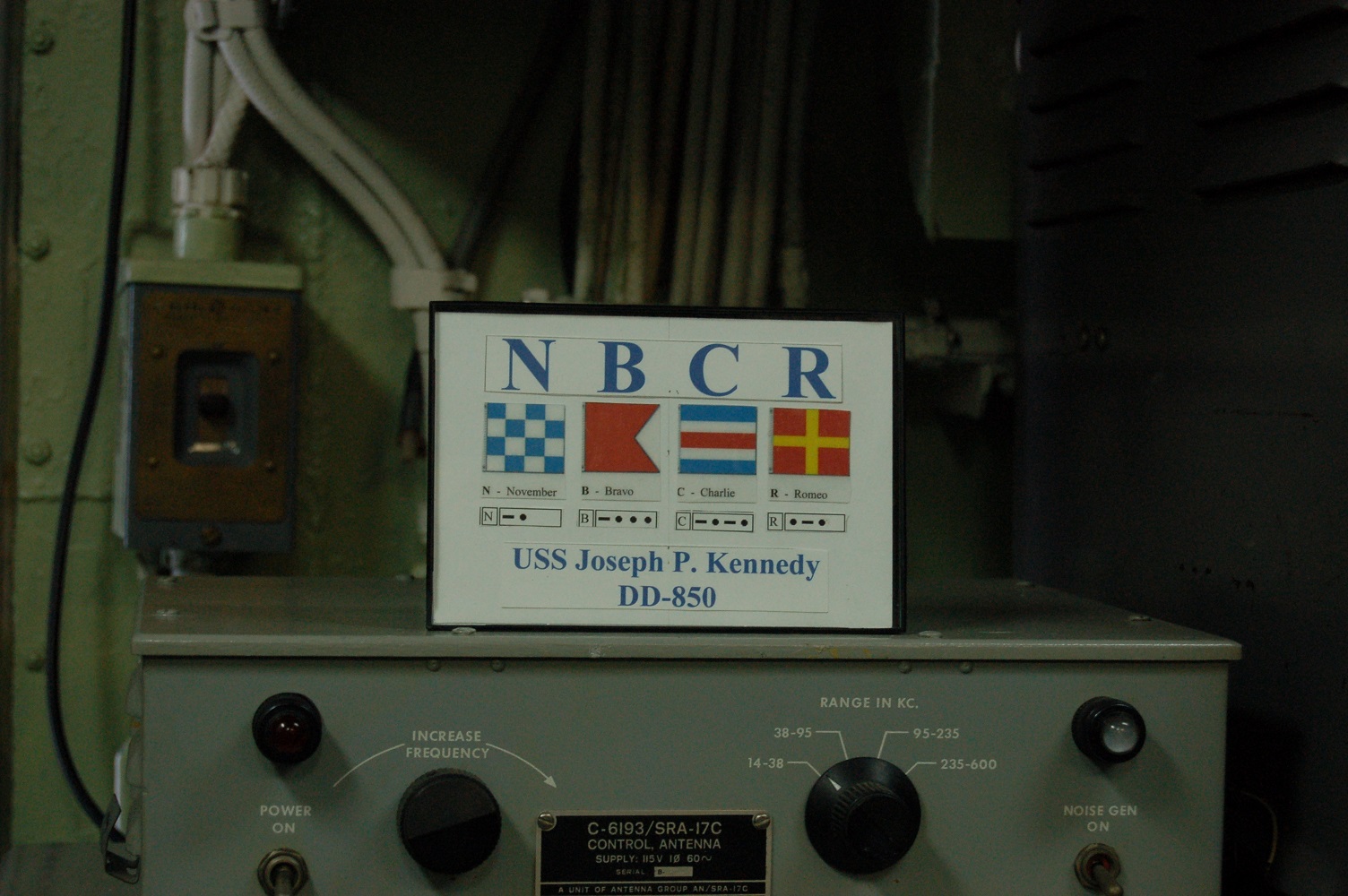 &nbsp&nbsp&nbsp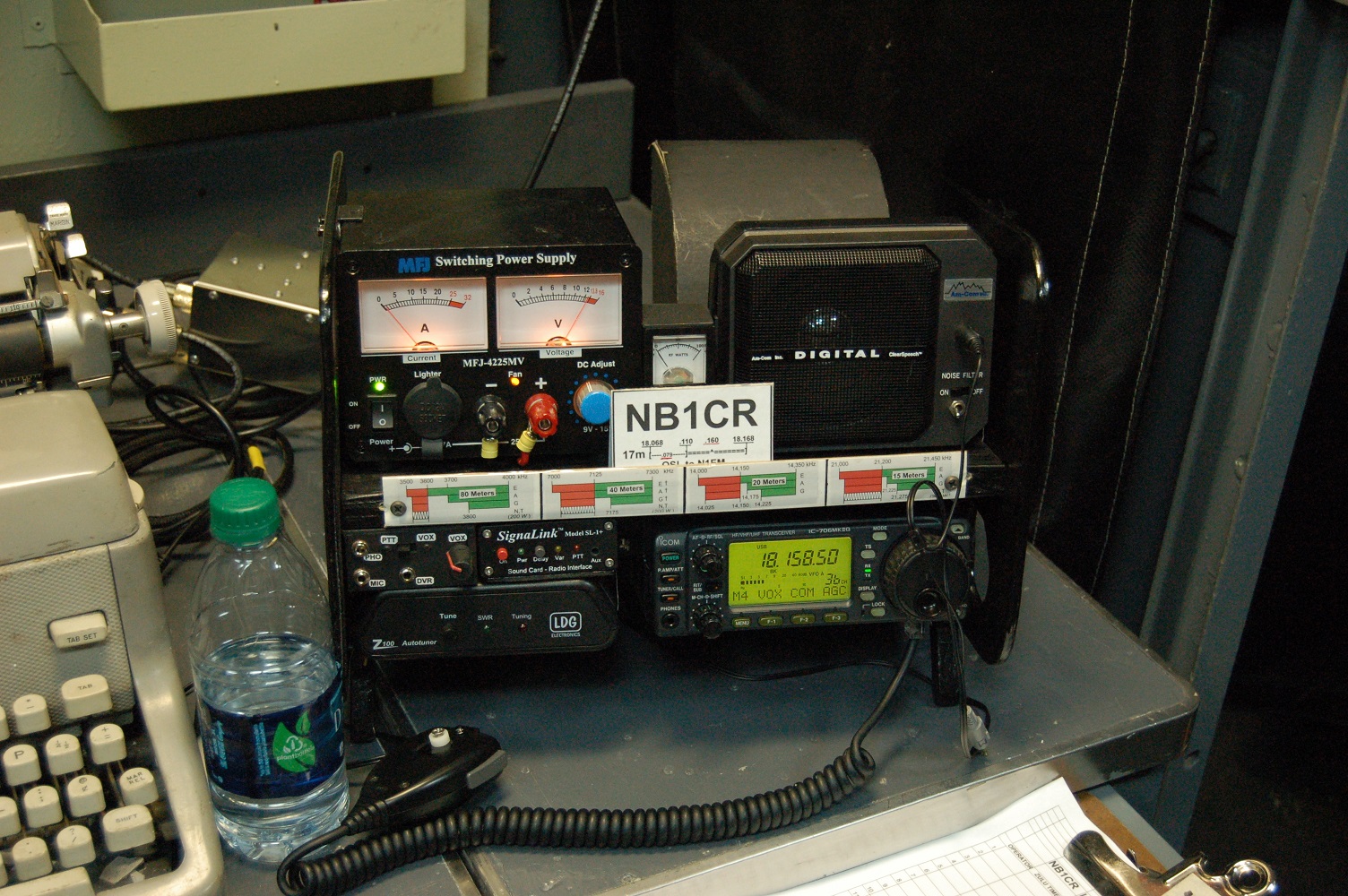 &nbsp&nbsp&nbsp
&nbsp&nbsp&nbsp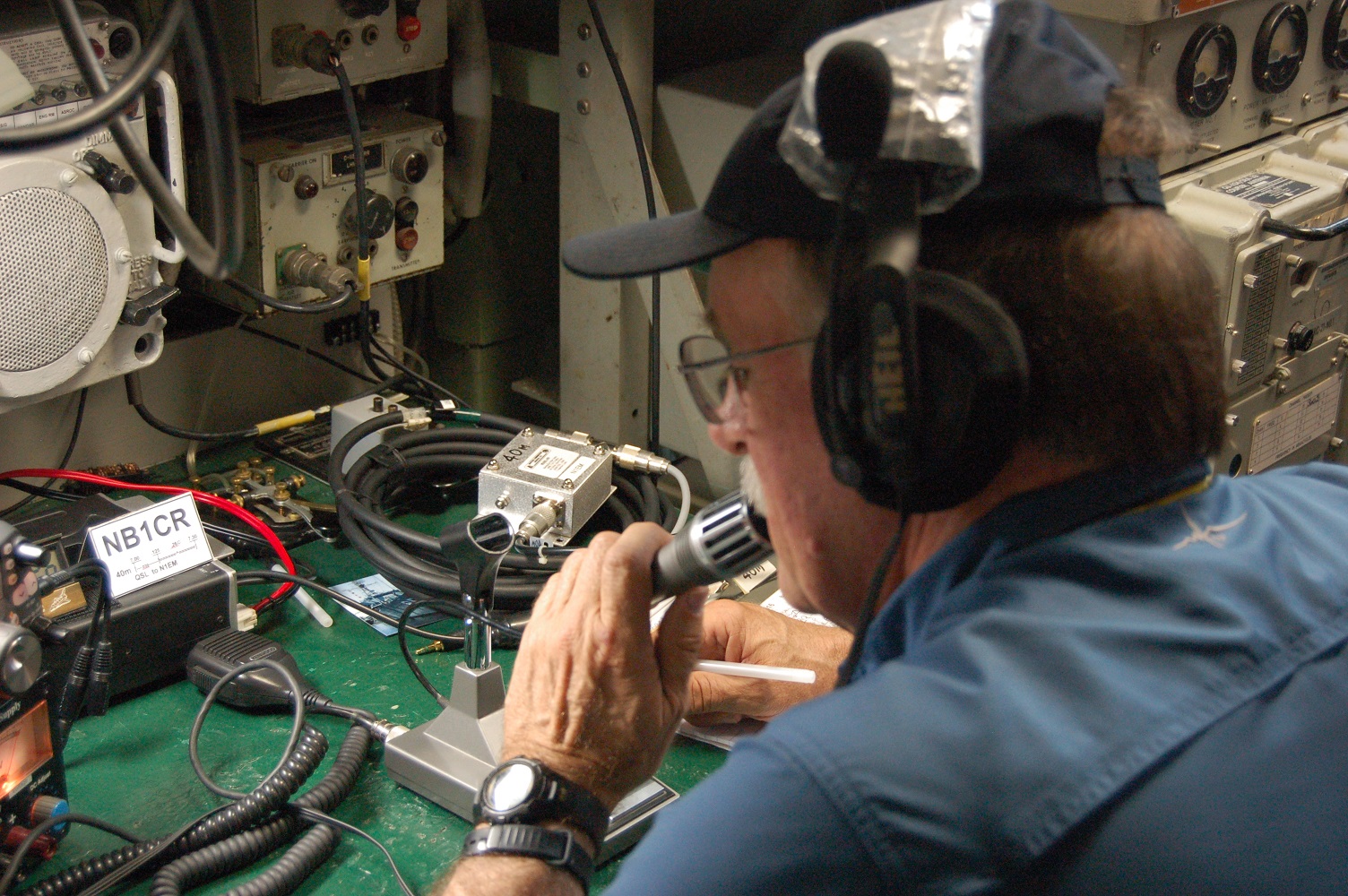 &nbsp&nbsp&nbsp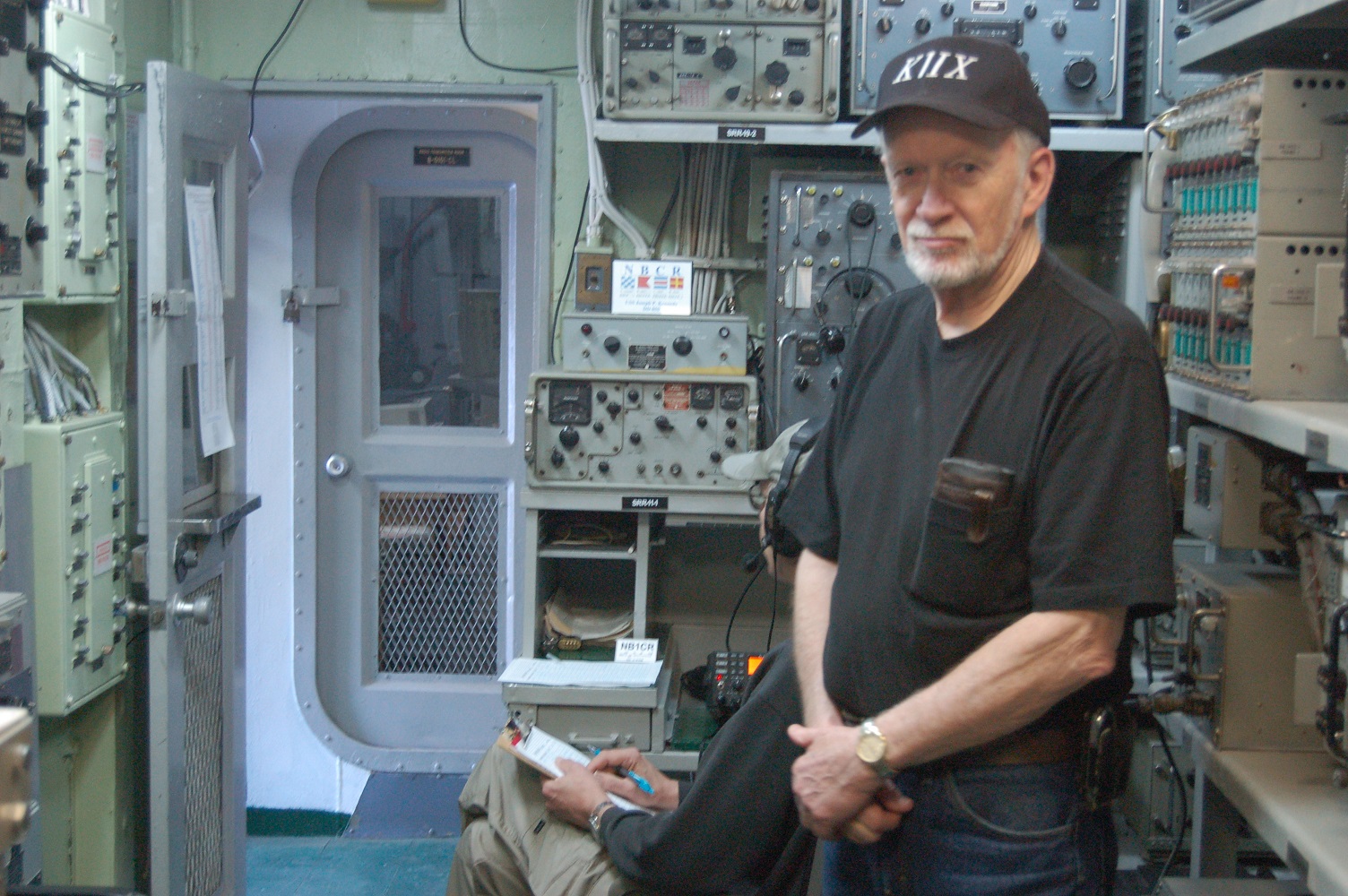 &nbsp&nbsp&nbsp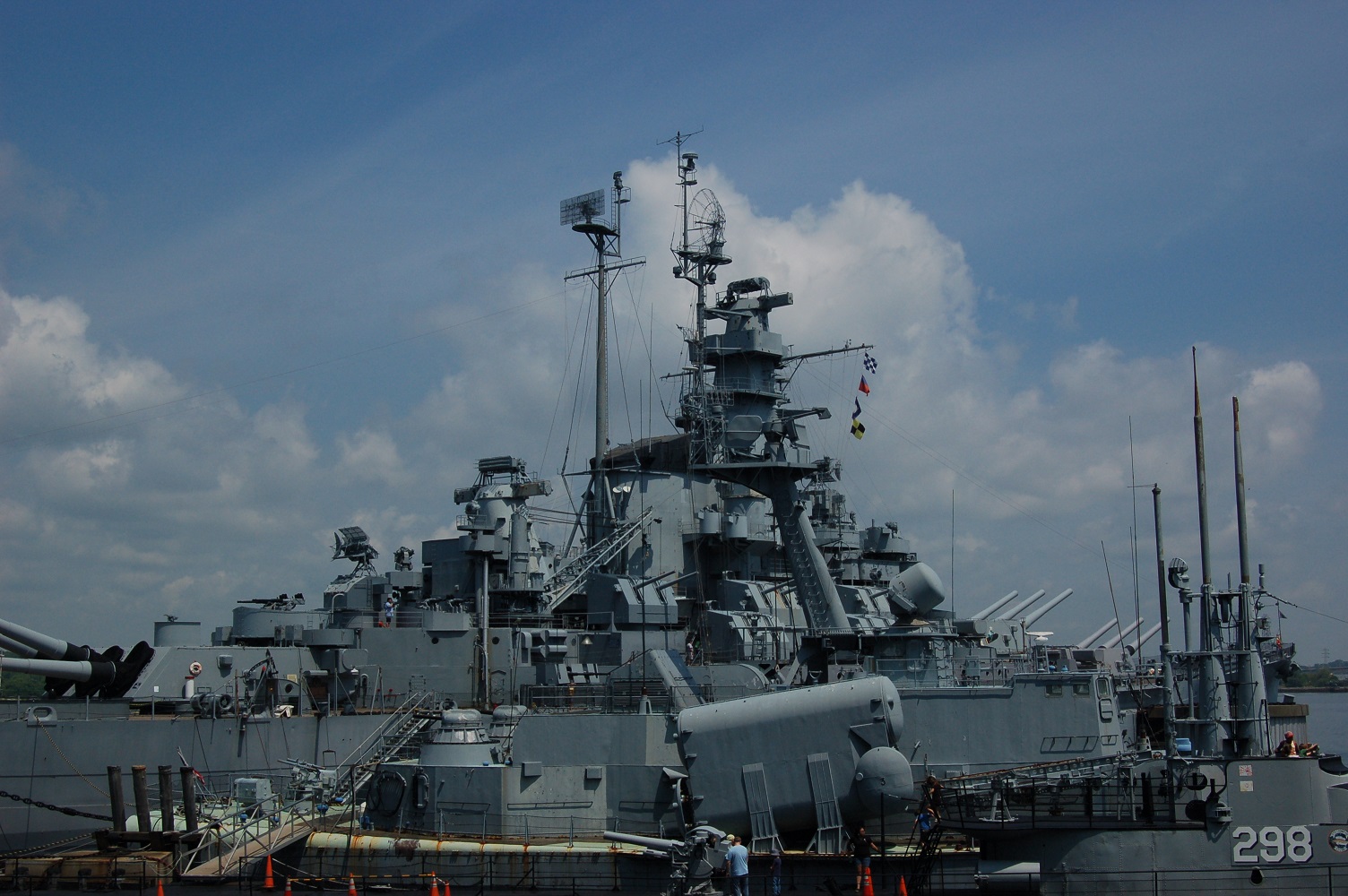 &nbsp&nbsp&nbsp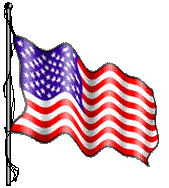 GOD BLESS AMERICA
Freedom is not Free

We are a member of the American Radio Relay League (ARRL)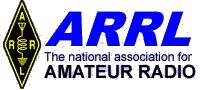 Last updated November 12, 2021