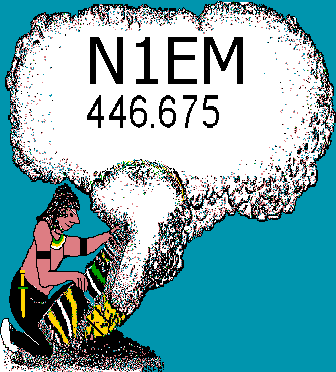 ALGONQUIN AMATEUR RADIO CLUB


PO Box 258
Marlborough, MA 01752

Founded 1976

Meetings are currently following a hybrid model, held online via Zoom and in-person.
We meet on the 2nd Thursday of the month, September thru June, at the Marlborough 1st Lt. Charles W. Whitcomb School.
(formerly known as the Marlborough Intermediate/Middle School) on Thresher Drive
Time 7:30 PM in the School Library (back of the school at entrance #1)
Come and join us, or e-mail us for more information.
---
Upcoming AARC Events

---
The Nashoba Valley Amateur Radio Club (NVARC) is offering a free amateur radio licensing course beginning on January 31st.
The eight night course will prepare students for the Federal Communications Commission (FCC) Technician licensing exam that will be offered at the completion of the course. The Technician level radio operator's license is the first of three amateur licenses offered by the FCC. Each license has increased levels of operator privileges. The course consists of twice weekly sessions beginning on Monday, January 31st, and meeting on Mondays and Wednesdays for four weeks (January 31, February 2, 7, 9, 14, 16, 21 and 23). The course will be held at the Pepperell Community Center
59 Main St, Pepperell, MA 01463
. Sessions will start at 7PM and last for 2 hours. An FCC license exam will be scheduled for the end of the sessions. The course is free, but there will be an FCC required $15 testing fee if you take the exam. It is suggested students purchase the ARRL Ham Radio License Manual, Level 1, Technician, 4th edition. The study guide may be purchased from the instructor for $30 or online from the American Radio Relay League (ARRL) or Amazon. This course is open to all, there are no age limits. Pre-registration is required, no walk-ins will be allowed. To register, contact Bruce Blain (K1BG), at (508) 341-5124 or via email at
[email protected]
The Alqonquin Amateur Radio Club annual Flea Market will be held February 19, 2022.
---
Please be aware due to the School Policy everyone must wear a mask at all times while in the building on school property during this event!
AARC YouTube Channel

---
Intro to 21st Century Amateur Radio

---
For more information contact the Algonquin Amateur Radio Club at [email protected] or [email protected]
---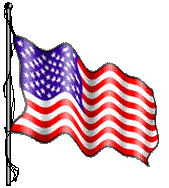 GOD BLESS AMERICA
Freedom is not Free

We are a member of the American Radio Relay League (ARRL)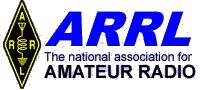 Last updated January 9, 2022