N1BWT 10 GHz Page
new call W1GHZ
---
NEW! Download the BD program for the Palm Pilot
---
A work in progress: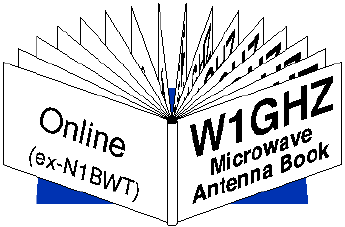 ---
New Periscope antenna system for 10 GHz
| | |
| --- | --- |
| During construction | and up on the tower. |
The flyswatter reflector, which rotates and tilts, is fed by a dish on the ground directly under it.
Dick, K2RIW, has been talking about periscope antennas for so long that I had to put one up and show him how to do it!
Now with new tilt indicator on flyswatter
| | | |
| --- | --- | --- |
| With tilt sensor installed | Tilt sensor closeup | Tilt readout |
The tilt indicator is a Wineguard "Digital Magic" Elevation Sensing Unit. I got it from Stark Electronic
---
The periscope antenna worked great for rainscatter during the June 1998 VHF Contest. I worked four grids on 10 GHz, best DX >130 miles, during heavy rain.

Here are some new sound clips of AF1T on CW and SSB.
---
WA1MBA has written a good explanation of rainscatter.
---
The following contacts were made with my dish pointed straight up through a skylight, into light snow in January, heavy rain in March:
10 GHz Snow scatter recordings from January VHF contest:
Station #1
Station #2
Station #3
10 GHz Rain scatter recordings from 9 March 1997
CW
SSB
FM
Let me know how they sound!
DSP guys - can you find a way to improve copy?
---
Third beta test version 3 (11/24/98)of HDLANT program - Download
---
Interdigital filter program - INTFIL.EXE Download
---

N1BWT and KB1VC in action!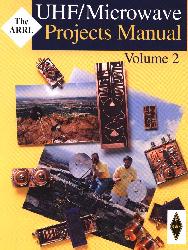 This new book contains many of the 10 GHz articles referenced on the 10 GHz home page. Available from ARRL
---

Modification notes for the Drake 2880 S-Band downconverter from Larry, K1LPS
---
W1GHZ
You are visitor number
since 1/29/98