Welcome to my
Antique Radio Page
Elliott Olson
---
Site under construction.
---
Last update - Mar 15, 2004

I've been interested in antique radios since my late teens in western New York, when I got a large Majestic radio at an auction. I got it working without too much trouble, and was planning on restoring the cabinet, but then I sold it before we moved to Minnesota.

My next old radio was a mid '20s Marwol 5-tube D.C. table top which I refinished. The radio didn't need any obvious repairs made internally at the time, though I noticed this summer that mice had since been inside and had been nibbling on some of the &quotspagetti&quot insulation on the rigid wiring. I also noticed cat food and seeds stored in there.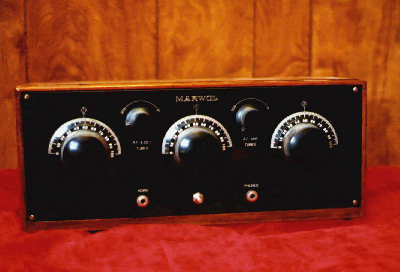 I found in my uncle's barn attic, a Zenith Transoceanic and made a trade for it. It does work, but I need to replace some filter capacitors to eliminate a strong hum.

Here on my parents' place (where I'm &quotrenting&quot), I found a King Buffalo 5-tube laying face down in a pile of leaves. I believe this saved the bakelite knobs from severe weathering. I'm going to try restoring this. There were other radios in varying states of disrepair and decay in and near the various buildings here, but I think the King is most worthy (and capable) of restoration. It has a nice brass or copper face with a woven wicker pattern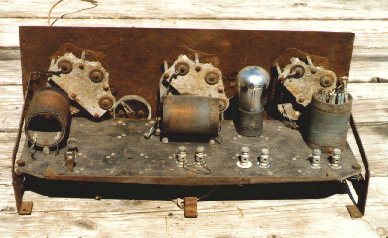 More radios to come.

For more information e-mail Elliott Olson at

.

Return to N0UKF home page.