Welcome to AmigaDragon's page
---
Site under construction.
---
Last update - Mar 15, 2004

This isn't much of a dragon site, I'm known on IRC and ICQ (23880570) as AmigaDragon (or AmiDragon when limited to 9 characters), using the wonderful Amiga. I have a few dragon friends here, and am on the lookout for others.

Goldie is my oldest dragonfriend, seen here saying hi to my brother's cats.


My latest dragonfriend is Scorch.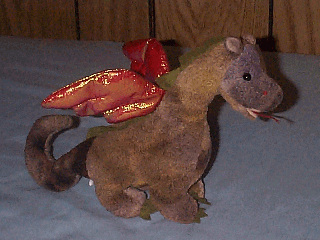 This page is NOT optimized for MS Explorer or Netscape. Make your web pages HTML4 compliant! (I'm working on it.)

Webmaster - Elliott Olson

- N0UKF