Vibroplex Deluxe ORIGINAL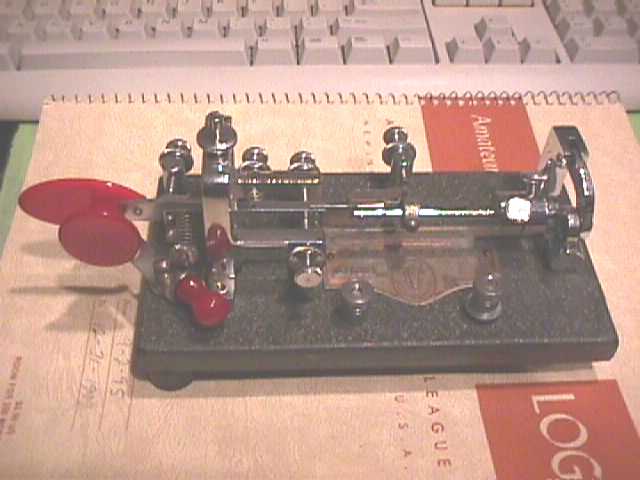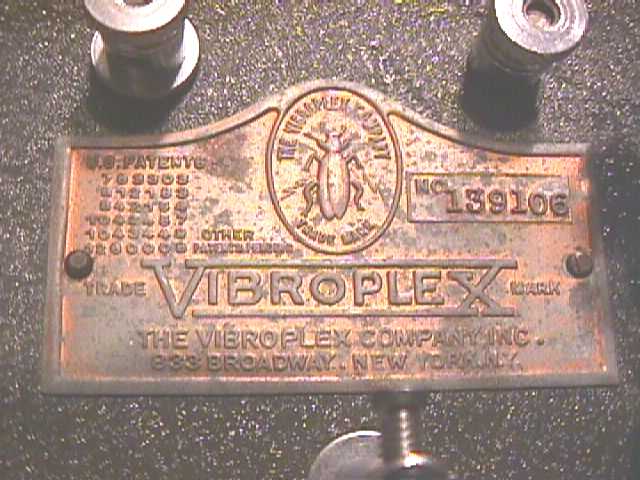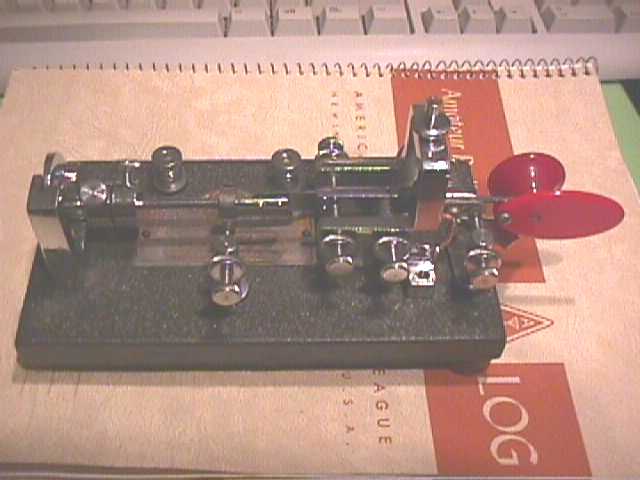 w/tin nameplate & British Case

Broad Arrow


British, 1942




Production Run 19Ø5 -
Nameplate      D-5
Serial Number  1391Ø6
Manufactured   1945
Base size      3.5" X 6.375"
     finish    Crystal Gray
Damper         L
Ckt Closer     Missing
Aquired        December 2ØØ1



War Department Case


marked R.J.Bruce


Nameplates were made of tin in WW2 and painted gold
to look like brass, brass was needed for the war.

The base was painted as well on the Deluxe, chrome
also needed for WW2, Battleship Gray is the base color.
(This is based on everything I had read, so far!)

Then, from a 1945 Flyer:


The Vibroplex Bug Logo from the envelope containing an Instruction Sheet,
copy of a 1945 Ad, the Warranty Informaton and a parts list front and back.