NØODK / 3W6DK (Vietnam)
At the home QTH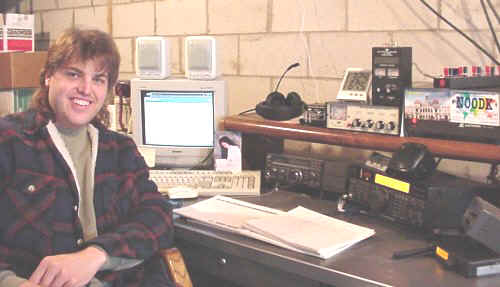 Welcome to my web site. In a couple months other pictures and info will be posted and updated.
Home QTH - Washington County - Minnesota - USA
100% QSL back for all calls: n0odk / 3w6dk / 3w2dk, bureau or direct, but please no e-QSL's.
Member of the Stillwater Amateur Radio Association (SARA, KBØSCE). A great club for helping members out with upgrades and Handi-Ham program! I am active in the Member Assistance Program to help others install antennas and equipment with the other club members and Handi-Hams.
Currently have a Icom IC-737 Icom HF rig with a GAP Eagle antenna (cable fed), a 301 foot inverted V dipole (north-south), and 175 foot inverted V dipole (east-west) both ladder line fed to separate current baluns. Tower will be up this fall, Rohn HDBX 48 foot with Cushcraft X7 Yagi, purchased from Radio City . Dan KBØXC from there provided excellent service, help, and he answered many of my questions. Thanks Dan!!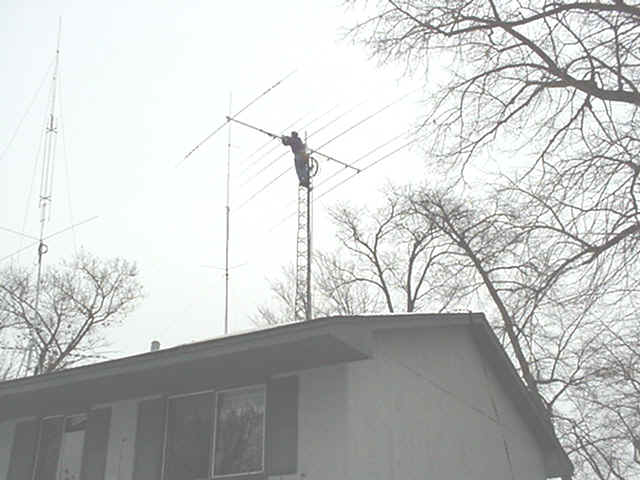 On Nov. 11, 1999 I passed my General class written AND 13 wpm CW test! On July 20, 2000 I passed the Extra class!
!!! VIETNAM 3W6DK!!!

Member of Stillwater Radio club in MN, USA and the ARRL.
Going to start working on the DXCC (about 100 countries so far) and 160 meter WAS awards. I have about 3 states (160 WAS - HI, DE, and WY) left to finish WAS. Two states left on 80 meters WAS.
I have started to collect old QSL cards from Vietnam and Cambodia. If you
have any you don't want or will get rid of soon, I'd be glad to take them.


Mike P.
NØODK / 3W6DK / 3W2DK
Updated April 26, 2001 73 es gd DX! Please QSL!