Here are some pictures from the August 3, 2000 meeting of the Mohawk Amateur Radio Club's ARES Mobile Command Center.


Paul Topolski, W1SEX gives a presentation on how to get an ARES group started,
how to sell the group's services and how to keep it going. Did someone say DRILL,
DRILL, DRILL?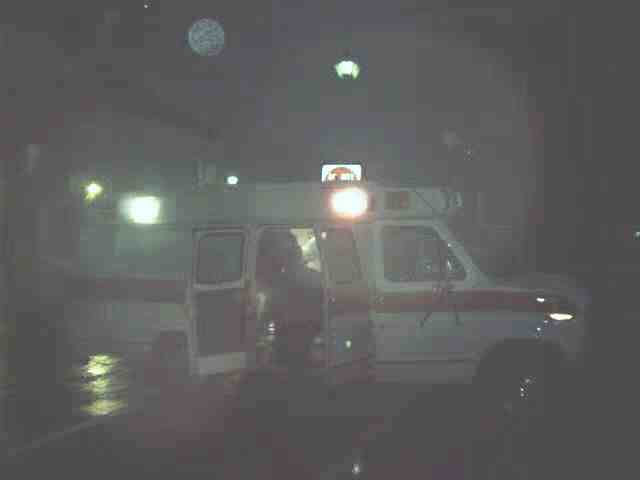 It was a dark and stormy night! Unfortunately it was pouring rain when we
ventured out to see the Mobile Command Center.

Paul Topolski W1SEX explains the equipment on board.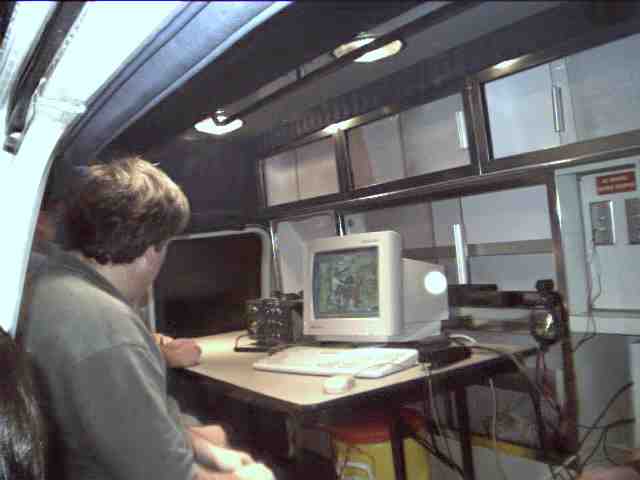 Another view inside the truck. The computer is displaying their mapping program
used to coordinate search and rescue operations.

Send mail to [email protected] with questions or comments about this web site.
Copyright © 2000 Monadnock Amateur Radio Club
Last modified: August 20, 2000