LZ1KSN - Burgas,
Bulgaria


The Amateur Radio Club


"LUKOIL-NEFTOHIMIC"

QTH: Burgas QRA Locator: KN32RM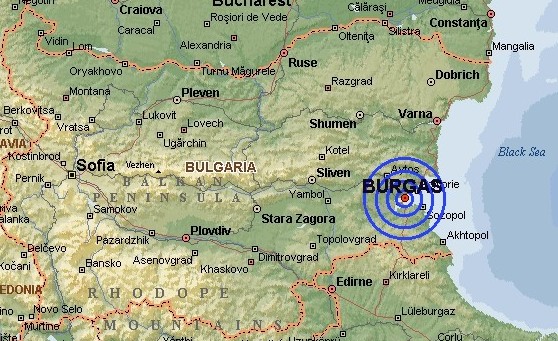 ---
About LZ1KSN
LZ1KSN is a club station of amateur club "LUKOIL- NEFTOHIMIC", which is sponsored by Refinery & Petrochemical Complex "LUKOIL-NEFTOCHIM" near Burgas. The first QSO of LZ1KSN was made on 18.02.1961 with a self-made transmitter. We made more than 300 000 QSOs from 1961 by now. Until 1980 the club station used self-made transceivers,later on two transceivers KENWOOD TS-530S and one KENWOOD TS-780 were purchased. The major object of amateur radio club "LUKOIL-NEFTOHIMIC" is to train young radio amateurs. In 1992 amateur radio club "LUKOIL-NEFTOHIMIC" became an associated member of United Sport Club "LUKOIL-NEFTOHIM". LZ1KSN created radio amateurs like:LZ1BB, LZ1FS, LZ1OE, LZ1QD, LZ1QN, LZ1QV, LZ1QZ, LZ1XS, LZ1ZU, LZ3BB, LZ3OE, LZ3QI, LZ3QX, LZ5QZ, LZ5XQ, LZ1CKD and LZ1TIK. The radio club has 5BDXCC award and many others.
---
More info
Club address: P.O. Box 675, Burgas 8001, BULGARIA


| | | |
| --- | --- | --- |
| President: | Detchko Delchev | LZ1CKD |
| Treasurer: | Kolyo Kolev | LZ1QZ |
| Editor: | Todor Kolev | LZ5QZ |
| Secretary: | Nick Andonov | LZ1OE |
---
Some Ham Related links
Contest Calendars: Call books: Clubs and Organizations:
ARRL Contest Calendar BUCK MASTER Call sign server Slovenia Contest Club
by LA9HW QRZ Call sign server BFRA
by SM3CER DARC
Other Links:
425 DX News LOG Plus! - Logging Software TRLog by N6TR
Lots of Amateur Radio links CQ WW Website DX Spot Summit
DXZone DXBands eHam Net
Hamradio-Online LZRound Table - Bulgarian Language Link to YO4AUL Homepage
IK3PQG Homepage Link to QTH local info
---
Sign My Guestbook orView My Guestbook
Thank you for visiting this page. You are visitor number
since 29.Jan.98 .
Please direct comments , if any, to LZ5QZ(Webmaster of this page).
Last Update - 30th March 2000.