Exams
Due to the Corona Virus all exams will be done remotely.
Exams are held on the third Saturday of each month.
The next schedueled exam is TBA.
To be included in the next exam you must contact:
Declan O'Hara KG7HTE ARRL/VEC
at least two weeks in advance.
And you must have a FRN number before the test.
The Link below explains how to get a FRN number.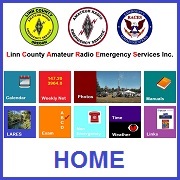 Last updated: October 09, 2023 19:51:12 -0700