More pictures from Svalbard.
From Mortens camera, March 2001.
How big is a polar bear?
If you visit Longyearbyen, you will find this stuffed polar bear in the lobby of the SAS hotel.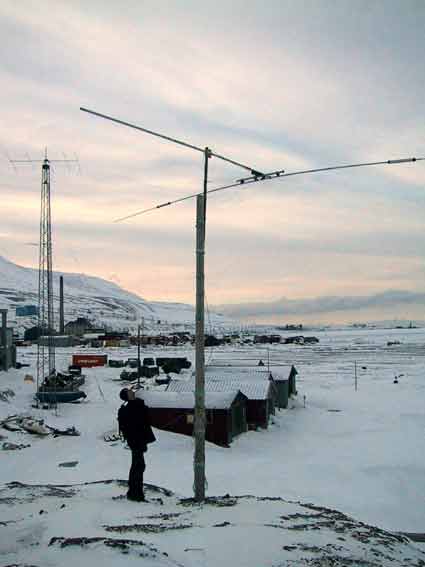 The WARC-antenna of JW5E.
It used to be a two element antenna, but after a stormy night in the first part of the year 2000 the director felt off.
But the driven element is working very well alone, 599 from both W's and JA's.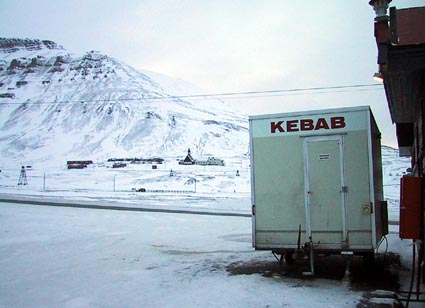 Finally Longyarbyen got it's Kebab stand.
The stand came late in year 2000. We don't travel to Svalbard to eat Kebab. So if you want to eat dinner with us, you have to eat Bjørns egg and bacon or the reindeer soup at the Busen cafeteria in Longyearbyen.
More pictures from Longyerbyen.
Updated May 12th 2001.
The page will be updated after the WPX SSB March 2002.