In Sandefjord we have the Museum whale catcher ship "Southern Actor" with an amateurradiostation installed. The radio call is LA4S. Welcome onboard.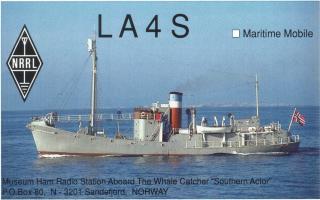 My job brings me to various places around the world, may be we will have an eyeball QSO one day.
vy 73 de Kjell
Click here for the actual weather in Europe, Metrological satelite picture link to DNMI
Our club operated the call LA3S from Svenner lighthouse during The International Lighthouse Weekend August 18 - 19 2001
We arrived on Friday evening in heavy weather and installed antennas etc. including a 5 band 2 element full size "portable" quad antenna. In few hours we vere QRV operating 3 ea. HF radiostations form the lighthouse, ready for the ILLW 2001.

On Saturday and Sunday the weather was good again..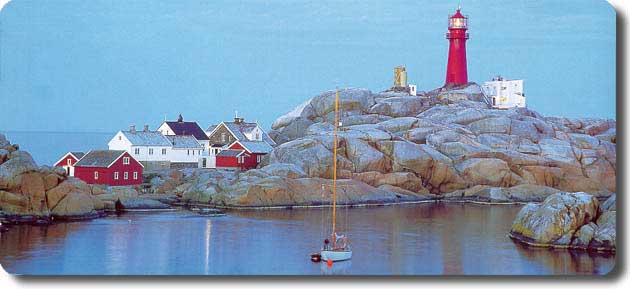 The front of our QSL card for the ILLW 2000.