!

KY6MTR ETI Radio Astronomy
Alien Mountain Observatory
FM Radio Waves ETI Observatory Site. - Burnside
Open Site: ETI "FM Radio Gravitational Waves Observatory"
LAKE CUMBERLAND




KY6MTR
ETI RADIO ASTRONOMY
(ETI) Intelligence advanced Extraterresttial civilization.
Link..David's Homepage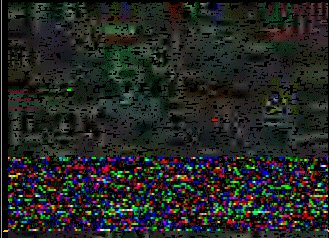 Nostradamus is quoted as saying
"ManKind will discover a machine in space
that was sent to us by the watchers"
FIRST EXTRATERRESTRIAL CONTACT EVER MADED IN
03/06/2006 Via The ETI Radio Telescope.

Mystery surrounding one very old dark Satellite
Orbiting around the Earth is a mysterious, dark object which dates back perhaps many years. Its origin and purpose are a mystery, dubbed the "Black Knight" this invisible most of the time satellite has been sending signals towards the Earth and inspected by the Goverments yet only a few on Earth know of its existence. The origin of the name is part of the mystery. Humans have only in the last 54 years had the technology to send a man-made object into space so what is the explanation of an alien intruder on our doorstep. The Universe is big place, PhD's are trying now searching for alien probes near Earth, call the Black Knight satellite...Its been spotted near the moon and earth orbit and remains invisible most of the time.
---
Technical Information
ETI Radio Telescope
Scanner Receivers
Uniden/Azden/Icom/whistler
Antenna
12' Dish
Gain
36 Db
Software
Butel/ProScan
Operating System
Win Ten
Laptop
17" HP
Pre-Amp
GaAsFET
VHF/UHF
Quad BAND
Radio Dish Amps State
ON (Currently)
Video Alien Monitors
ON
Generic demodulator
ON
Access Delay Time
None
Online Delay Time
None
Technical Specifications
Internet
Cable
Speed
Fast
Current Power Output at Dish
Passive
Current Power Output to Antenna
Passive
Maximum Power
100 Watts
Antenna Make
Surplus
Antenna Radiation Pattern
Five Degrees
Antenna Gain
36 db
Current Effective Radiated Power
100 WATTS
---
what you Hear on KY6MTR ETI Radio Telescope
someone on Alpha Centauri might be Broadcasting.
---
RATED Number 1 The Best 6m FM Radio Ever Made Azden PCS-7500H

I've had the Azden since sometime in the early 1990's, operating it as a fixed station rig. The Azden PCS-7500H is a 6m FM transceiver the greatest 6 meter FM radio ever maded with a whopping price of $530.00 usd in the 1990's, it has 20 memories (10 in each memory 'bank'). It has a very odd method of programming CTCSS tones, requiring the use of a code cross reference list from the owner's manual each time, and one must set the rx & tx tones separately (PCS-5000 2M works the same way) Regular MFJ microphone will work fine if not better than the push button microphone and you can do all the programing with the front panel buttons on the Azden, you don't need the push button microphone to program the radio. It produces 10 watts on low transmit 50 watts on high With a built in fan thats very quite and only comes on when the unit heats up, with a outstanding receiver.
David's KY6MTR Antenna farm

Six Meter FM Base Antenna model 5060 Plus
Is mounted on top of the crank up tower
Siro Toronado 5/8 wave For Top Gain:
no other 6 meter omni directional
antenna in production can
outperform this 5/8 wave
ground plane.
Restoring my 1996 C-BAND 12 Foot Satellie dish AS A ETI Radio Telescope

Satellite dish make excellent directional antenna. Remove the existing LNB from the dish and replace it with a homemade antenna, like a UHF biquad For deepspace ETI Listening and tuned for your band-of-interest Or (i.e. selectable Dual Band 2.4 Ghz or 5 GHZ for wi-fi). A powerful (high RX sensitivity & high TX power) wireless Linksys AE1000/High Performance wireless -N USB Adapter is what i use.
This is a description of my ETI radio telescope project for observing ETI radio emissions Found throughout our galaxy.

This project is a hobby that combines mechanical, electrical, electronic, radio frequency, astronomy, physics, math, and software challenges. Some proficiency is required in all of the areas in order to obtain meaningful results. It has been fun and VERY educational! I find it interesting to observe strange radio signals from 50 years ago to the present day. It is gratifying to compare my results with what I find in the news today and share the excitement of the goverment researchers. Who knows? Maybe I will stumble across something they missed! I never get bored and am always looking for ways to improve the quality of the data,receiver sensitivity, antenna design, and better software. I do not have the external funding. No grants or advances. Everything is bought out of my pocket on a fixed income! This means no deadlines, no publication dates, no pressure. I can take my time, focus on the areas that interest me the most, and enjoy!
Mystery 'Alien' radio signal picked up in space

KY6MTR:Split sight repeater the 53.03 mhz transmitter with the Hal9000 AI controller is located at Burnside,Ky. I sold the 6m receiver site on Morse Hill 20 miles away was not a clear signal path.The UHF link has a no tone receiver in drift scan mode that is listening for alien signals from the cosmos. This about graviational amplify "FM Radio Waves" signals. I am getting them,but I don't know what they are or where they are coming from and how they are being produced. Aliens~! The truth is they are signals that can't be identify.
A Link to KY6MTR 2 meter repeater split site webpage.

Six Meter Vertical Antenna
Larsen NMO150 or Ebay Clones
Some may not be aware that a 5/8 wave 2 meter
antenna works great on 6 meters FM as a 1/4 wave.

A 5/8 wave 2M antenna will work as a base-loaded 1/4 wave on 6M
provided it isn't DC grounded. The Larsen NMO150 isnt
and it works well. Even on a 6m HT walkie talkie
with a case 54" trailing ground plane wire.

Rule of thumb is doubling antenna elevation at VHF produces about
6 dB gain or two full S-Units.




I am a licensed USA amateur radio operator (General Class)

As such at 2.4 ghz, I am legally allowed to use Maximum Transmitter Power Output (TPO) of 100 watt or 50dBm. in channels 1 through 6 (inclusive) as long as i don't interfer with anyone. Since my access point is a WRT54G Linksys WiFi (22mw) RF power and receive system. I will not be running under amateur radio license, if i was then the site must comply with amateur radio rules, you can not use WEP encryption, must enable SSID, communicate with at least one other licensed ham, and broadcast your callsign. This site is operating under the Wifi ISM rules that are allowed to use encryption, but are also restricted to no more than 36dBm (4 watts ERP).
---

Disclaimer: Please note that any advice given on this site is
deemed to be personal advice, think-tank, or brain storming,
anyone seeking to follow any instructions or advice
contained within this website should be advised
to seek professional advice beforehand.