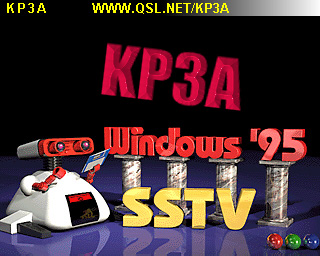 PUERTO RICO SSTV NET
The Puerto Rico SSTV Net meets every morning from around 1030hrs UTC until 1200 UTC. There is a group of SSTV aficionados that have been meeting there for the past two years. The frequency is 3.920 on the 75 meter band. Everyone is welcome to join, we are there 7 days a week. We discuss the diferent programs that are available, technical matters such as interfaces and other techniques used to improve the quality of our transmission and reception. There are diferent opinions about software and hardware products wich makes it an interesting round table conversation. While the main language is spanish, most of us can switch to english and carry on any conversation. Of course the main thing , we send pictures! Please Join us!
A. Lugaro
HARDWARE AND SOFTWARE
Hardware:
Computer Intel CPU @ 120 Mhz
Ram 32 Megabytes
Video card S-3 compatible with 4 megabytes of Ram
Sound Card, Creative Labs 64 Bits
Transceiver Kenwood TS-450, Dipoles
Software W95SSTV (Registered Jan 1997), after trying several others
Personal view after trying several types of OP-AMPS 741 and others, I feel that regardless of it the home made or sold demodulators built using this base, can not possibly surpass the DSP quality that a good sound card can provide. The availability of a free com port is also a clear advantage. I personally like to make things as easy as possible, thus not having to turn a data switch makes it all that easier.
NETMEMBERS MUGSHOTS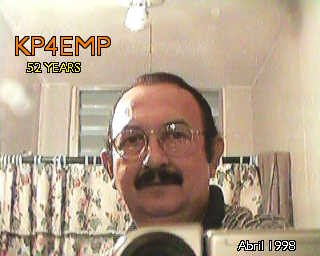 WP4NHM