Hi. I've always had an interest in Old Time Radio (OTR), and since the advent of the internet I've been able to add a significant number of programs to my modest collection.

There are presently over 60,000 MP3 format shows in my modest collection. While my preferences are for "pre-1970" shows in the Detective and suspense genre's, I also have and enjoy some of the newer stuff, so long as the language isn't full of "four letter words". These include The CBSRMT (CBS Radio Mystery Theater) from about '74-'82, along with quite a few of the BBC offerings. However, with much of the newer BBC stuff one needs to be rather selective if he/she doesn't want a lot of profanity or other objectionable program content (I'm of the Conservative, Right Wing Christian persuasion ;-)

As the bandwidth required to post these programs and allow them to be downloaded far exceeds the bandwidth allowance of this website, I have opened a Multiply.com Blog page where I post many shows for downloading. There are presently more than 16,000 shows posted on that page. Unlike many OTR sites, I make NO money by selling OTR, everything is free and you may download as much as you wish from that site, though a (free) Multiply membership is required to download. Many of the shows that I up-load are of the rarer or harder to find variety as there are plenty of sites where the more common programs may be found.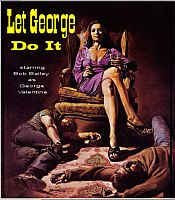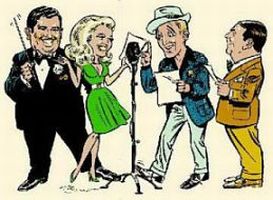 Here are some links where OTR may be freely downloaded. All links posted here offer free downloads, though some may also offer 'paid' subscriptions for either faster downloads or additional shows not offered free.

There are quite a few links posted here, more than on my other web pages. That is because there isn't much use in duplicating what others have done better than I can do.


Link to my "Multiply" site where I have over 16,000 individual Radio episodes available for "Public" download.

To the 'Calfkiller' OTR site. A VERY nice OTR site with a lot of shows available for free download.



Mysteryshows.com. A nice site specializing in Mystery and Suspense Shows. Has the COMPLETE "CBS Radio Mystery Theater" series, which has roughly 1,400 shows and occupies about 14GB of drive space. A show that, while it is available on many sites, is NOT commonly available as a complete series. The site has FREE downloads, but also has additional shows available for a small donation.



OTRfan.com Site. This site has a "Downloads of the Day" page , which as it mentions changes almost daily. Many genres, it also has an interesting "Random OTR" page, which, each time you click it, brings up a series of blocks with show names. If three in a row match, there is a show available from that program for download, kind of like a "One Armed Bandit". The site seems to try to insure that the downloads offered are of a certain minimum quality and most will not be excessively noisy etc (except from their "Ear Benders" page). However, the site DOES limit downloads to approximately 100MB/day. If you exceed that you will be locked out for about 24 hours before you can download again.



Radiolovers.com. This is one of the first OTR sites that I discovered a couple years ago. It has a nice variety and selection of programs for download, but doesn't seem to have been updated or changed since I found it (perhaps they feel they can't improve on it).



Freeshows.com. Another site with a lot of programs available for free download. This one has been around for awhile.



http://otr.awardspace.com/index.html Here is one you may want to bookmark. They don't have any OTR to download, but it is a very complete list of OTR links, frequently updated, with dead links promptly removed.

http://tennesseebillsotr.com/ Bill has put up a new site with a huge amount of OTR available for free download. At last count it was over 350GB and still growing!