KL7FDQ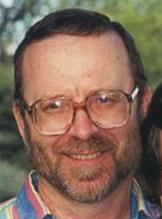 Wayne Leman
Spokane, WA, U.S.A.
Spokane County
Longitude: 117° 26' 32" W (-117°)
Latitude: 47° 41' 43" N (47°)
Grid: DN17gq
ARRL Section: EWA


I have been a ham for 40+ years, since my early teens. I was born and raised in Alaska and still consider myself an Alaskan, even though I have been working elsewhere for many years. I have been a linguist and Bible translator on the Northern Cheyenne Indian Reservation in southeastern Montana since 1975. We moved to Spokane, WA, in October 2005 to be near our children and grandchildren in Spokane. I continue my work with the Cheyenne language and consultant work with other Native American languages.
QRP
Currently I only operate QRP. My rig is a Yaesu FT-817. I use an A-10 all-band dipole with a MFJ 941B antenna tuner. I also use a Miracle Whip (MW) antenna. I like the convenience of its one-knob tuning control. Although the MW can't compete with larger antennas, it can make contacts and it is especially handy for me to take along with the FT-817 on trips. I have been pleased at how many contacts I have been able to make with the FT-817.
Club membership numbers
QSL information
My QSL address is current at QRZ.com.

I am OK for DX QSLs via the ARRL Bureau (for KL7 callsigns).

My contacts made with the FT-817
Beacons
10 meter beacons

Beacon lists
Beacon websites lists
Ham Radio Deluxe and FT-817 Commander Favourites
My Favourites file (56 KB zipped) (latest update: 20 October 2006)

This is a large list of frequencies of shortwave broadcast stations, U.S., Canadian and European AM stations, aeronautical communications, ham repeaters and nets, beacons, etc. which are programmed as radio memory positions.
This Favourites file works with the FT-817 Commander program which controls the Yaesu FT-817 radio as well as the program, Ham Radio Deluxe, which controls many different ham rigs. Both programs are freeware.
Although I periodically update my Favourites, they are not an exhaustive list. If you use my Favourites, you will want to customize them for your own preferences (such as for your favourite AM and FM stations).

For extensive lists of shortwave stations, see the following:

I gladly welcome receiving corrections or additions for the Favourites file; email to KL7FDQ at ARRL.NET.
Do NOT over-write your own list of Favourites with mine or you will lose your Favourites; rename your Favourites file first, or use the Merge function of the Favourites Manager of Commander to combine my Favourites with yours.
My Favourites list is now so large (864 KB when unzipped) that its size causes a moderate slow down when switching between favourites. If you prefer faster switching speed, you can use the Favourites Manager to delete Favourites folders that you do not need. The Shortwave folder is the largest folder. If it is deleted, the Favourites should work quickly on most, if not all, computer systems.
Please do not ask me questions about the Commander program. There are others who understand it much better than I do. If you have questions about how to use the Commander or Ham Radio Deluxe programs, visit their forums and post your questions there:

Localized Favourites
Memory Channels for the FT-817

My websites