---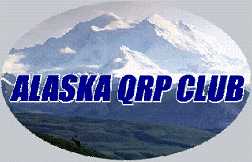 KL7AQC
This is a near static website with changes mostly to member numbers.
---
Welcome to the official web site of the "Alaska QRP Club"... The "AK/QRP" Club is dedicated to the enjoyment of low power Amateur Radio operation from the "Great State of Alaska"...

---
---
"




Making Sense of the Solar Reports
.....Paul Harden - NA5N has been doing a wonderful job of keeping us up to date on the current Solar Cycle, however, many of us still felt a bit bewildered by all the names and numbers...
.....If you look on the Resource Page you will find a great piece by Paul called "Propagation Primer 101"... Our thanks to Paul for allowing us to reprint this on the AKQRP website...



.....

73 - Jim Larsen - AL7FS

http://www.al7fs.us/

---
---
---