The Azimuth Drive:
This is the culprit! The azimuth drive sprocket with the slipping set screws. This will be brazed in place or pinned soon:
This is the HD-73 rotor with the stops removed. The rotor moved the array fairly well until the sprocket started slipping. I plan to replace it with a more powerful motor before the contest.
This is the azimuth position pot mounted inside the center of the bearing. This is a temporary arrangement until I can come up with a pulse counter using a Hall effect device. The elevation position is a similar arrangement held in place with a magnet for now.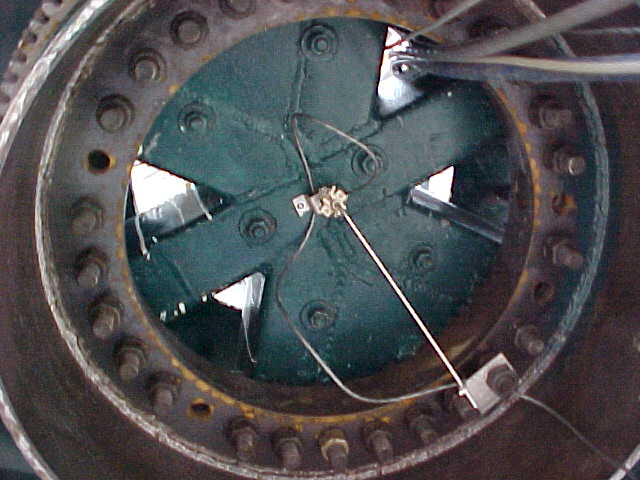 The Feed:
I am using the K4QI dual dipole designfor the 0.45 f/D dish. This tunes very nicely to close to 1:1 VSWR.
Another shot showing the PVC "cage."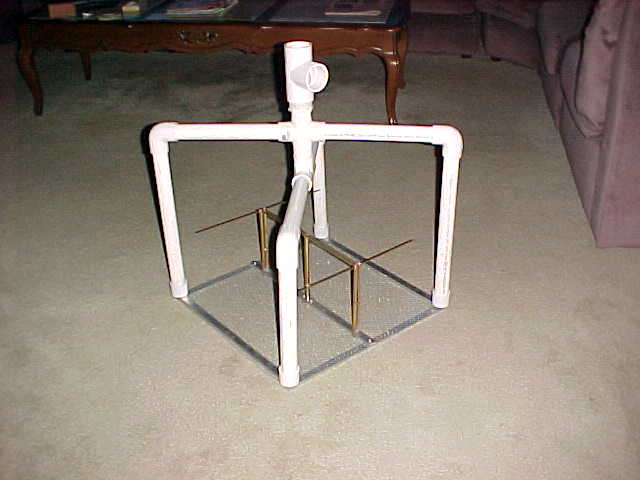 This is the final mounting of the feed viewed through the access hatch in the dish.
Polarity rotator:
Here is a shot of the dish elevated to about 45 degrees. This is the highest elevation that will hold in position without the brake sysytem.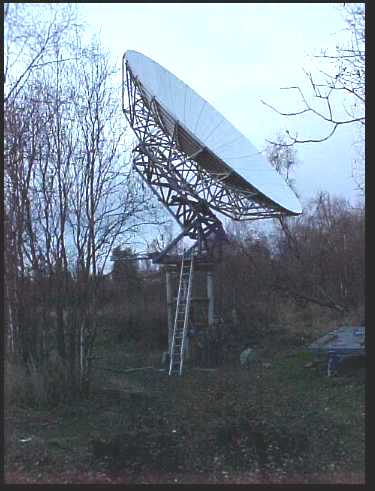 Here is my friend Richard tightening bolts. He's not a ham but is anxious to do some radio astronomy.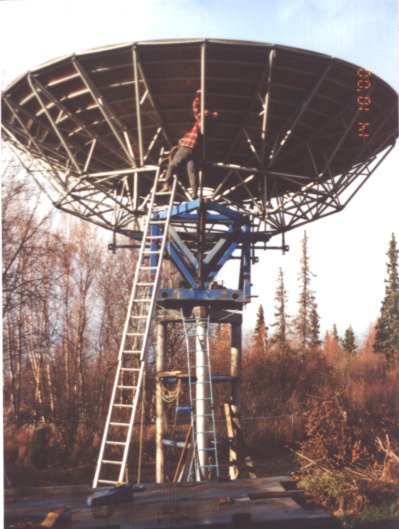 The END.