Trip to Georgia: December 31, 2000 through January 12.
This is me and Ray, WA4NJP in his most impressive shack.
This is Ray's 36 foot dish and if you look closely, the moon is in view.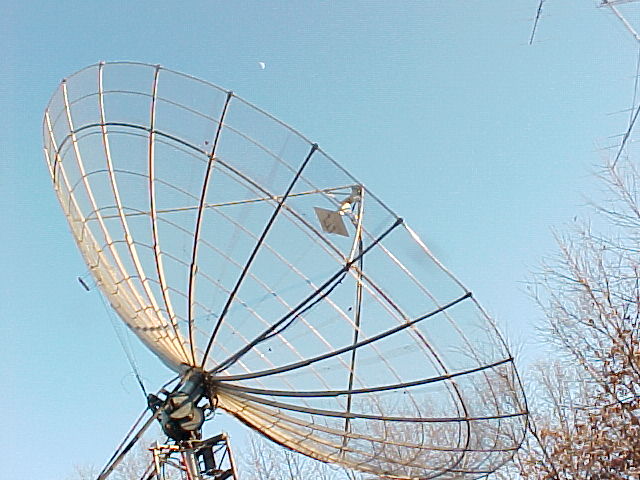 This is a picture of the delivery of my new plate transformer for the 100 MegaWatt amplifier: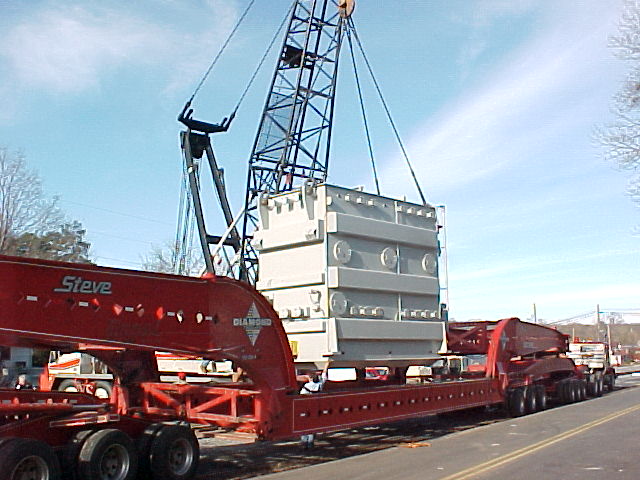 Just kidding. Its actually for the hydroelectric plant near Blue Ridge, Georgia. This rig is a 96 wheeler!
The END.