AZ/EL Mount Pictures:
The unit has just been cut off and we are tipping it up to remove unnecessary material from the bottom:
The forklift is a very handy item...my guess is this weighs about 3000 lbs: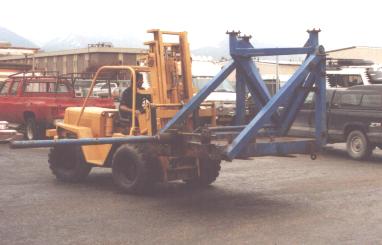 The underside will be cleaned and painted prior to attaching the AZ bearing: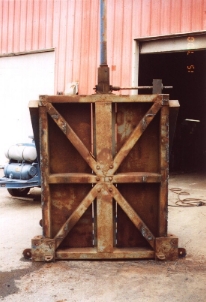 Back in my yard atop the trailer to which it was once attached: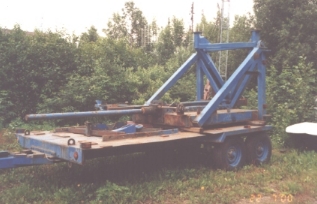 Piling installation pictures:
This is a homebrew pile driver made from a military surplus vehicle of some kind with aircraft wheels and a Diesel engine. It is all hydraulic. The hammer is a commercial item.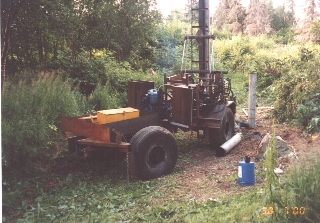 This is John, the operator and welder extraordinaire: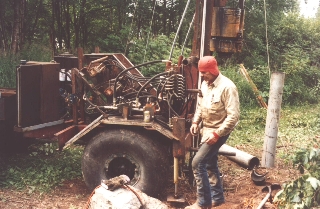 My wife Lana meets John the pile driver: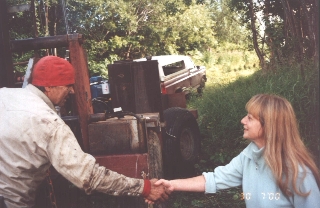 Welding on the next piece of pipe after driving the first one 12 feet: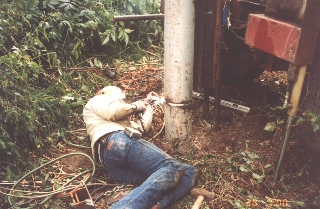 Another view of the pile driver,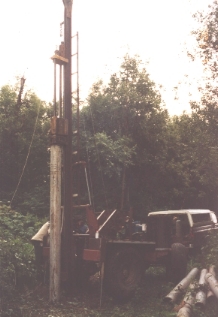 A picture of the Diesel powered hammer just as it has fired. This hammer has an 800 pound drop, but when the fuel ignites, it delivers 2500 pounds of driving force: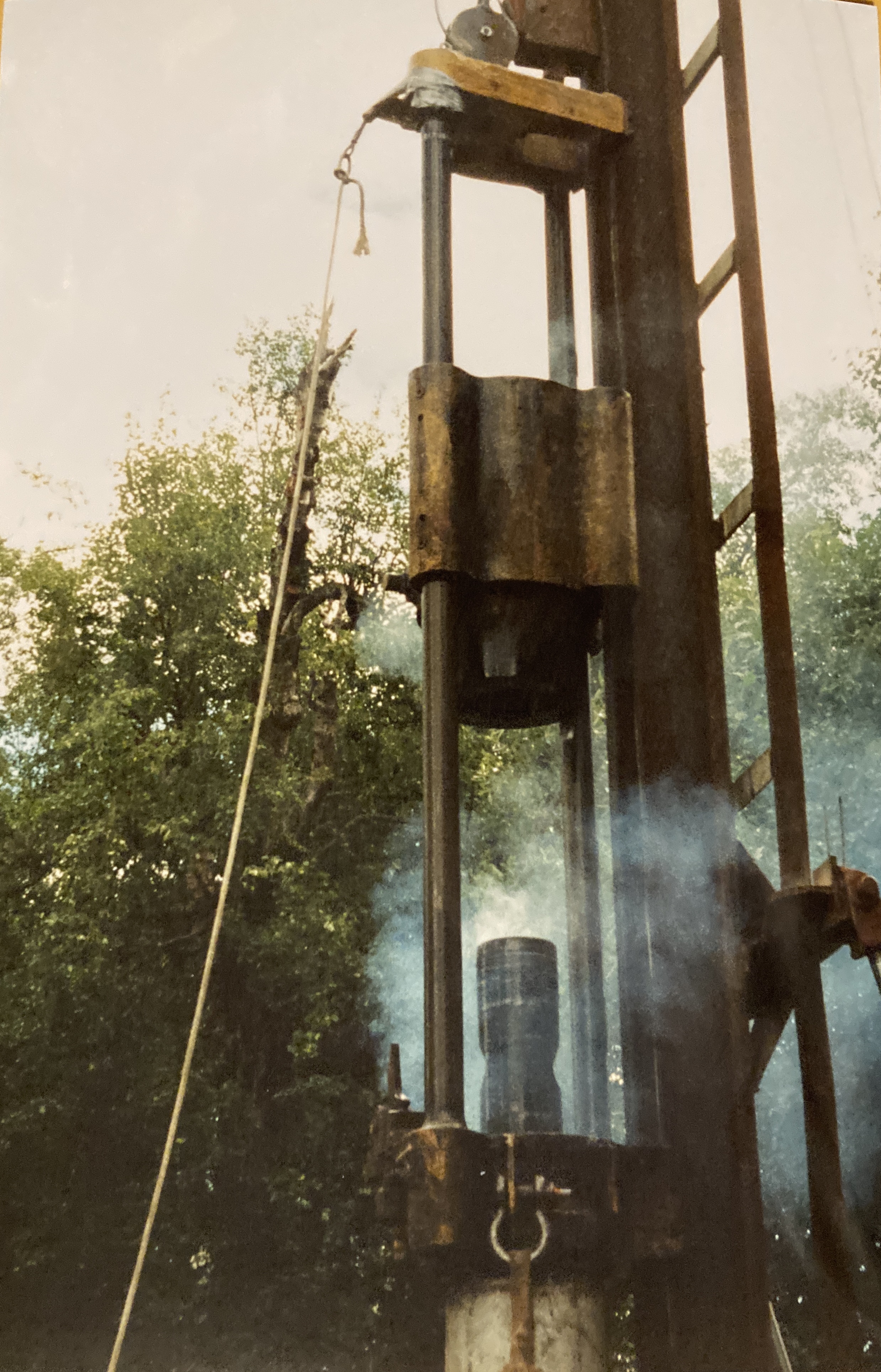 The finished tower will be pictured here probably by August 12.
The END.