Tower Top Plate

:

Del and I with the nearly finished assembly. The unit is primarily constructed of 4 X 8 X 1/4" rectangular steel tubing joined together in the center to a 8 X 1/2" plate rolled into a 26" diameter cylinder. The 3/4" thick bearing plate with holes punched to accommodate 7/8" bolts is welded to the top center of the assembly.
Here I am cutting a hole in the center plate for access into the dish and for the polarity rotation assembly: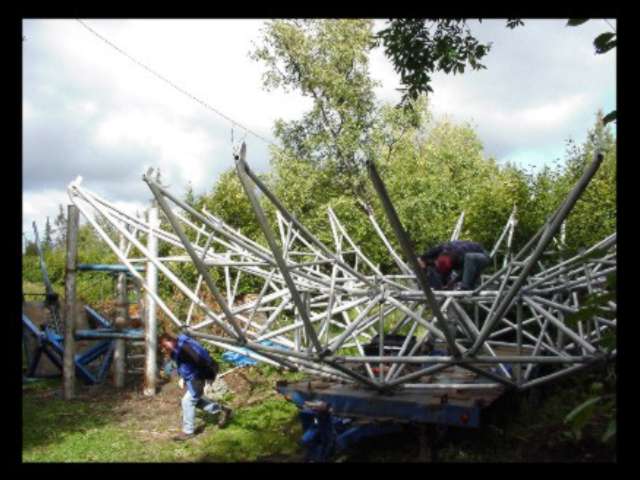 A happy pair after a hard days work: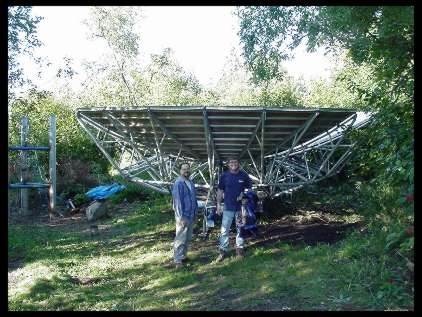 This shows as much of an aerial view as I could safely get: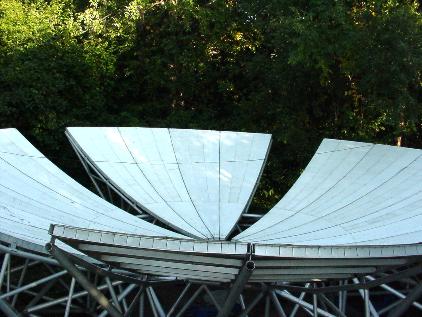 The END.