Dr. Megacycle's Words of Wisdom
Welcome to my web page. I have received several requests to put a collection of my posts to QRP-L on a website. Here is the web site! I have added some other items of general and historical interest. I hope that you enjoy the web page. Let me know if you want something posted that is not here.
---
Antennas
Antenna Rules of Thumb
Feed Line Primer
Using PVC in Antennas
Propagation
Receivers
Audio Filters
Audio FIlter Impressions
Batteries
Using Deep Cycle Batteries
Parts
Operating
Thoughts on Working DX
History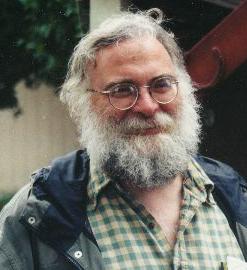 Hi, my name is James Duffey, and I hold amateur radio license KK6MC. My alter ego is Dr. Megacycle. This picture was taken of me in October 2000, so it is a pretty accurate representation of what I look like now, except that I am not wearing a coat. Some people ask me how I got the moniker "Dr. Megacycle. Before 1967, frequency was measured in cycles per second, not Hertz, a million cycles per second was a Megacycle, abbreviated Mc. My call ends in MC or MegaCycle, and I have a PhD in Solid State Physics. Presto! Dr. Megacycle is born.
I was first licensed in 1965 at age 15 as WN0MWN and upgraded to General a year later as WA0MWN. I held the call N7ATB when I was at the University of Utah in 1979. I liked that call, but evidently I checked the wrong box when it came time to renew that call and the FCC gave me a new one. It doesn't fit in the 5 call area now that I live in New Mexico, so I have been thinking of getting a vanity call.