The Static
The Official Publication of the
Straits Area Amateur Radio Club
August 2006
Annual SAARC Picnic
Well a year has passed and itís time again for our annual club picnic. We will be holding the picnic on our regular meeting night, Tuesday August 15, however, we will meet at 6:00 pm instead of our normal 7:30 meeting time. The picnic will take place at the Petoskey Waterfront Park just behind the City Hall building. The club will be providing all the meat for the grill along with all the fixings, drinks, and plates. All we need you to bring is a dish to pass. Please call Maxine at 242-0050 to let her know what you will be bringing and how many people will be coming along. Hope to see you there.

SAARC Meetings 2006
August 15 - Picnic

September 19

October 17

SAARC VEC Exam Dates
Here are the dates for our upcoming test sessions. We will now be holding all our sessions in room 106 of Petoskey High School. Please make a note of it and please note that the Technician Class exam has changed as of July 1, 2006. If you know anyone who is studying for their first license, be sure to check that they have a copy of the current question pool so they have a better chance of passing the first time.
October 7 - December 2
All sessions will be in room 106 of Petoskey High School at 10:00 am.
Remember to bring a photo ID, a copy of your license and, if applicable, a copy of your "Certificate of Successful Completion of Element" you received at your last session. You will also need $14, a pen and pencil, and a calculator if you think you'll need it.

2006 Costal Crawl
A big thank you goes out to the following for helping to provide communications for this yearís coastal crawl. Morrie Karriger W8FF, Nancy Karriger W8JMQ, John Meeks KC8ZFN, Duane Holmes KC8LJX, Chuck Brew N8NXP, and Bob Still KD8CYQ. Thanks for showing the community the value of amateur radio.

Field Day Photos
As promised last month here are some of the photos from this yearís Field Day. Thanks to Morrie for taking the pictures.

SAARC Area Nets
MONDAY 08:00 pm EST The Bill DeMay Memorial Two Meter Social Net
146.680 MHZ - Net Control - Rotating

TUESDAY 09:00 pm EST The Michigan Link-Up Net
146.680 MHZ - Local Net Control - N8DNX

WEDNESDAY 08:00 pm EST The Chain - O - Lakes Net
147.280 MHZ w/Pl 103.5 - Net Control - Rotating

THURSDAY 01:00 GMT The RACES Net
146.680 MHZ - Net Control - Rotating

SATURDAY 08:30 pm EST The Dip Net
146.680 MHZ - Net Control - Cliff Rosebohm KC8NVI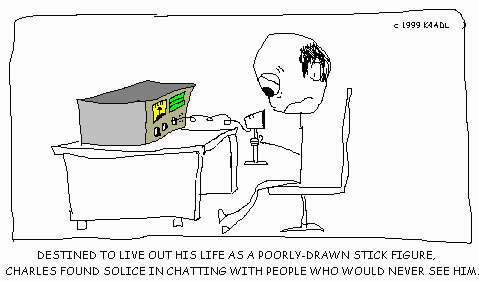 The SAARC Officers



73 KG8JK