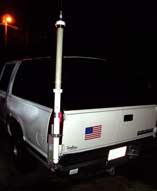 Tarheel Mobile Antenna.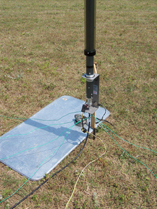 Steel spike in ground with screwdriver attached, oil pan for ground plane.
Radio control airplanes
Sail boat at Christmas (back stay antenna (long wire). Mast 65' tall.
Name: Peter
QTH: Greenville, NC Grid: FM15, Pitt County,
Certification:
11/2002 Tech
12/2004 General
Mobile Radio: Icom 706 MkIIG
Base Radio: Kenwood TS2000 for HF and Sat. Coms.
Ant: Screwdriver 100 from Tarheel Antennas
Occasionally Back stay of mast on sail boat (long wire) with AT130 Ant. Tuner.
Camping with Screwdriver on a steel spike in the ground and battery power.
Special Events at:
Decommissioned Voice of America Site C (1000 ft Rhombic Ant. at 100 ft)
HT: Yaesu VX-7R
Interests: Apple Macintosh computers and MacLoggerDx program (excellent and virus free). Started a Ham radio club at a local school and put up a tower with 2M/440/HF for the school club to use (Oakwood School). Interested in doing educational programs for the kids and in the process, I will also learn! Currently exploring satellite communications. Other interests: Remote control airplanes, software development, Image analysis of digital imaging, sailing, photography, scuba diving and underwater photography.