QSL's,
Communication Department Cachets from Antarctica

Year date unknown, no date slug, suspect late 70's from franking.
Handmade (linoleum?) cachet from the Communications Department honoring 25 years of Operation Deep Freeze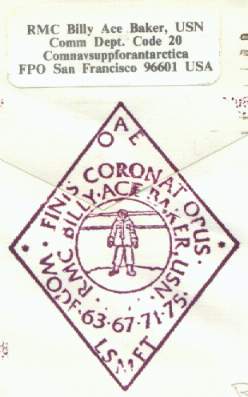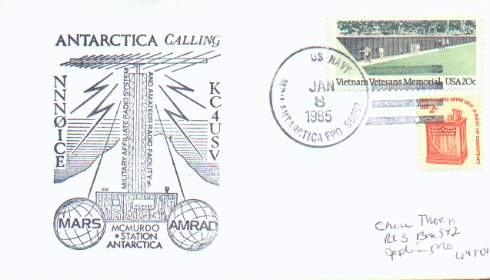 MARS and AMRAD cachet, pretty common one.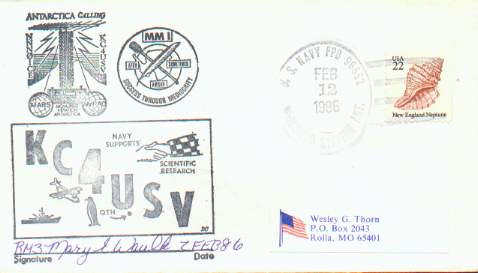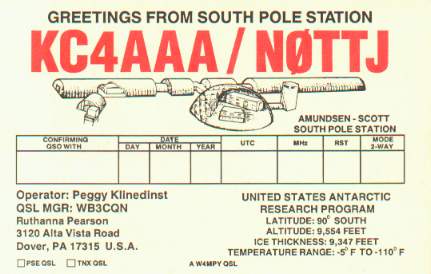 An unused QSL card circa early 1990's...
Back to My Main Polar Philately Page
QSL.net/KG0YH/Page last updated 12-05-2009
07-11-09 Happy 28th Birthday, Code Man!! It just doesn't seem possible!