Covers from Arctic Greenland:
Ships, Expeditions, and Flights
In this section, click on the images for a larger view.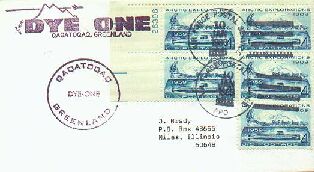 From Dye1, Qaqatoqaq, Greenland
NOAA Polar Flight over Dye-3 Research Station, Greenland, with cachet that appeared on back.
Cover from the 1985 Musk-Ox survey and Erskine Expeditions, carried per courtesy of Will Higgs.
---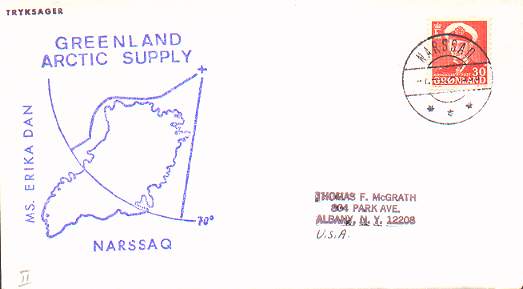 M/S Erika Dan, on Arctic Resupply Mission to Greenland. Tryksager=Printed Matter Rate
Back to My Main Polar Philately Page
QSL.net/KGØYH page last updated 08-01-2009 1618Z