Welcome,
my name is Nick Toparcean and my QTH is Colmesneil, Texas.

My interests are building and repairing equipment, restoring and collecting old boatanchor's, operating QRP & software definded radios and learning code. I am a recently retired Information Technology Executive. I hold an Extra Class Ticket and serve as an ARRL Public Information Officer, ARES Emergency Coordinator and RACES Chief Liaison Officer for Tyler County, Texas. I also serve as chairman of the Tyler County Local Emergency Planning Commission.

In addition to ham radio and computing, I am a musician, custom knife maker and enjoy wood and metal working. I served two tours on active duty in the U.S. Army and am an avid hunter and outdoorsman.

Station Radio's and Equipment:

Elecraft K3/100
Yamaha CM-500 Headphone/Mic
Yaesu FT-920
Yaesu MD-100A8X Microphone
Yaesu SP-2000 Speaker
Yaesu FT-897D
LDG 897 Plus Antenna Tuner
LDG analog Power/Swr Meter
SCAF-1 & J-Com Magic Notch Filters
Station Power:

Tenma 72-8115
Daiwa RS-300
Yaesu FP-30
Astron RS-12A
Station Automation:

Ham Radio Deluxe
NaP3
LP Bridge
K3 EZ
Digipan
FLDIGI
Echolink
RMS Express
Orbitron
Power SDR
HDSDR
Portable Rigs:

Elecraft KX1
Ten Tec Scout (2)
MFJ 941E Antenna Tuner
LDG Z-11 Pro II Antenna Tuner
Yaesu FT-817 (also used for digital)
LDG Z-817 Antenna Tuner
Yaesu VX-6R
Yaesu VX-3R
Yaesu FT-2900R mobile rig
Antennas:

Buckmaster OCF Windom
G5RV at 16 meters high
Hustler 5BTV Vertical w/ 17 meter kit
W3EDP End Fed Zep
Tram 1480 Colinear Vertical
2 Meter Horizontal Loop
Supper Antenna's MP-1
285 Foot Wire (LOL - it works!)

Colmesneil is a quaint little town located in East Texas about 35 miles south of Lufkin on US 69 in Tyler County.
The town, sometimes referred to as Colmesneil Junction, was named for one of the first
conductor's
on the Texas and New Orleans Railroad,
W. T. Colmesneil.
Colmesneil became a railroad center for Tyler County. It had the only turntable in the county at the end of the Waco, Beaumont, Trinity and Sabine lines.

Colmesneil shipped cotton and other products from Jasper, Newton, Sabine, San Augustine, and Angelina counties. Since the land around the town is too hilly for cultivation, local products were confined to timber and some cattle. The Yellow Pine Lumber Company operated a sawmill in Colmesneil in the 1880s. At one time Colmesneil was larger than Beaumont.
Nearby Lake Tejas, fed by cool springs, provides water sports for a large East Texas area. Our town has a bank, post office, hardware store, sawmill, restaurant, several small grocery stores, and a good high school with an excellent sports record.
The population was at its height around 1890 at 1,016. By 1900 it was down to 632, and in 1931 it was 370, but by 1939 it was back to 1,000. In the late 1980's it was 600. Today the population is 598.




Software For The Amateur Radio Operator


Local Clubs and Other Links

Send me an email.......
Click the key.

Click on the links below.......

I spend most of my time on 17, 20 and 40 meters. I hope to catch you down the log.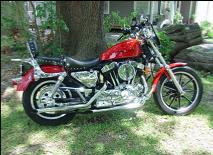 Can't forget.... Jeeps - Motorcycles - ATV's - Hunting - Fishing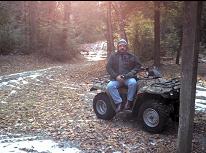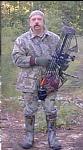 My XYL and I decided to build our retirement home in a small town in East Texas. We wanted a home "in the woods"! Colmesneil fit the bill. It's a good place to live after working in Houston for 23 years.

We designed and physically built the home ourselves. It took about 3 years. We moved from Beaumont to Colmesneil, Texas the first week of August, 2012, just two weeks before my retirement!

I have two shack's. The photo's above show my current working conditions. This is my shack located in the house. I am building a 12 x 16 shack that is under construction and located in the shop. The tower and beam's will be next. It's nice designing and building a shack from the ground up.

Colmesneil Brief History...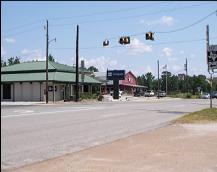 Bank-Texas Star Restaurant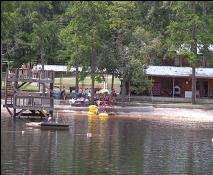 Lake Tejas
"Ol' swimmin' hole"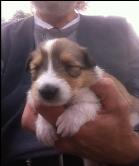 "Radio"
New addition to my working conditions